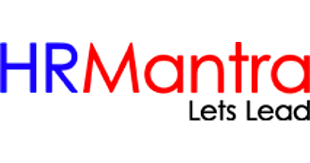 HRMantra : No. 1 In HR Management Software
Every organization looks forward to building a well-rounded team of professionals. Due to this reason, companies have developed a competitive outlook to get talented people on-board. Hiring managers and recruiters face the constant challenge of acquiring the best talent for their respective organizations. Let's take a look at some of these challenges.
After following through the tiresome process of scheduling several rounds of interviews, you are finally able to hire the one appropriate candidate suitable for the job.
But a few weeks pass, both you and the new employee realize that something is missing. The hiring process has backfired. Why? There could be many reasons such as the new employees doesn't fit into the company's working culture even after possessing the right skill set or they didn't see much career advancement opportunity.
Talent Shortage
According to MRI Network's study, 63% of recruitment managers suggest that a shortage of talent is their biggest challenge. Is it because the recruiter's expectations are too high?
That's not true. 21% of the recruiters pay attention to college prestige, while 19% look for GPA scores on the resume. However, it is a candidate's experience that matters most. Jobvite Recruiter Nation Report suggests that 67% of recruiters search for candidates with relevant job experience. Even then, finding the right employee that fits the criteria continues to be a daunting task.
Lengthy Interview Procedure
An interview process consists of various stages. The typical interview procedure includes the following:
Phone Interview
Personality Test
IQ Test
Panel Interview
One-to-One Interview
Background Check
This procedure takes approximately one to two months. However, this is only an indicative format. Every position calls for a different protocol. Lengthy interview procedures are one of the reasons why candidates tend to lose interest in the organization and move on to other ones. Also, coordinating so many rounds of interviews makes the hiring procedure cumbersome for the recruiters as well.
Application Procedure
A study by CareerBuilder states candidates try to avoid an application form that takes more than 20 minutes to fill. In fact, 76% of candidates like to know how much time it will take to fill an application form before starting the actual interview procedure. No one prefers to lose time over a single interview session to miss another lucrative opportunity.
Aside from these, application forms tend to be very impersonal, and they are rejected from time-to-time by recruiters for minor technicalities or miscommunications, which lengthen the recruitment process. 
To avert such delays, the recruitment process needs to become more streamlined. This enables organizations to claim their share of the talent pool. No one likes to get stuck with a process that forces them to let go of suitable candidates. Therefore, it is time to adopt the agile philosophy to hire the best employees for your organization efficiently and cost-effectively.
Are you looking for Recruitment Software Software? Check out SoftwareSuggest's list of the best recruitment software solutions.
What is Agile?
Agile is an approach that transforms any business process into a lean and highly efficient one. It was primarily introduced for software development projects. It has now extended to other business areas too.
Experts count this approach to be one of the best modern business trends. Its underlying guidelines can be successfully implemented to improve the talent acquisition process significantly.
This methodology uses short iterations called "sprints." It helps to establish requirements and execute tasks most efficiently with validation from stakeholders. Based on the feedback received from these stakeholders, the next iteration is modified to suit the needs better.
Hence, agile is a feedback-controlled, closed-loop process that tends to be dynamic, efficient, and adaptive to the changing scope of work. This method also enables you to save a lot of time that goes into perfecting the initial project requirements and allows you to start the work immediately.
In a way, Agile breeds over-perfection when it comes to progress.
Why Agile Fits The Hiring Process Perfectly
There is no doubt that hiring is a dynamic process. The requirements for each vacancy change drastically with every iteration. To have better control of the complete process and adapt quickly to the varied elements, agile recruitment fits the bill perfectly.
The underlying idea of agile recruitment is to provide high value and satisfaction for both the employer and the candidate. It can help define the right "fit" and closing the position in the most cost-effective and time-efficient manner. Besides these, there are various benefits that the recruiter can reap from this process.
Let's take a look at a few of them.
The approach pushes those involved in the recruitment process to think strategically. It requires recruiters to understand the long-term objectives of both the business unit and the job role. By doing so, they adopt a more strategic outlook as they hire for the company.
The focus on long-term objectives establishes the vital requirements that an organization seeks. Moreover, goals and targets can further be defined to reduce the time, money, and resource input to meet the desired results.
Collaboration Made Simple
Another benefit gained from the agile approach is increased collaboration in the hiring process. All parties involved in the recruitment process learn more about the business, the organization's culture, the teams involved, and what skills are required to achieve desired results by collaborating frequently. 
This ultimately ensures that everyone is on the same page and reduces the scope of any miscommunication or misunderstanding in the hiring process.
56% of the recruiters have stated that they are not able to close open positions due to lengthy hiring procedures. The agile method overcomes such issues, with the help of specific checkpoints and frequent sprints to ensure that the hiring process is on track.
Adopting an Agile Recruitment Process
The recruitment process for your organization cannot become agile overnight. Various actions are involved in the process.
Let's browse through some steps that will assist you in converting the standard recruitment process into an agile one.
1. Assemble the Right Team
Getting the right team to work for you is crucial. The same is true in the case of recruiters. Build a hierarchy that helps guide the hiring procedure. Integrating scrum into the organizational hierarchy can work wonders. This is one of the methods under the agile philosophy that enables organizations to deliver projects efficiently in a cost-effective manner.
In the case of an agile recruitment process, everyone in the functional team plays specific roles. They are:
The team consists of individuals with cross-functional skills. They work together to achieve the recruitment goals as per the top-level strategy.
The terminology belongs to a software development project (software=product), but the responsibilities would be similar in the recruitment scenario. You can change the name to whatever you deem fit.
The product owner acts as an interface between the scrum team and other stakeholders, like the company's top management professionals. This person strategizes the vision for the whole recruitment process with the senior management team. Further, the person guides the scrum team and works with them to achieve the hiring goals.
This person is not involved in the day-to-day activities of the project and is not even a part of the decision-making process. Instead, the scrum master is responsible solely for monitoring whether the rules of scrum are being obeyed or not.
2. Define Clear Goals
Your goals must be clearly defined and should answer critical questions like:
What are the objectives and deliverables for a particular role?
Emphasize more on the roles and responsibilities, rather than the skills required. Make a job description that outlines these objectives clearly.

Is this position absolutely necessary for the business, or can an existing person do the same? 

Many-a-times, there is no real need for a new position to be created. Once you state the deliverables clearly in the job description, you may realize that these can be carried out easily by a current employee in your team.

Is it even possible to find a candidate with the required skills and experience in time?

For example, you may be looking for a digital marketing manager with five years of experience at an e-commerce cosmetics company. There might be few prospects with such a profile, and searching for the right candidate among a small talent pool might be next to impossible. You can broaden your search by reducing the experience required or looking for candidates in related industries such as FMCG or apparel.
You need to have objective answers to these questions. Don't take any further steps unless you have clearly stated the goals, and everybody on the team is on the same page.
3. Build a Lean Recruitment Strategy
Ensure that your hiring strategy adheres to global trends and best practices. It should follow particular trends in your industry. For instance, 30% of the recruiters state that hiring passive talent for their organizations is a tough task. 
Recruiters find social media platforms like Linkedin effective for hiring such candidates. Therefore, your strategy should include the process of hiring passive candidates in this fashion too.
4. Setup Metrics to Measure, Analyze, Improve and Predict
Quantitative analysis is an integral part of all lean and agile recruitment processes. Once your systems and procedures are in place, you have to come up with performance metrics that will help you gauge the health and progress of your recruitment efforts.
You may consider using a simple project management software for this purpose. You should quantify your parameters and monitor them at set frequencies (like daily, weekly, monthly, etc.) with the help of reports and dashboards.
Note that monitoring metrics and using quantitative data to make objective decisions is essential. However, you should never micro-manage things and fret over metrics that do not contribute to the overall progress of your projects in a direct manner.
Hence, your strategy should also establish which metrics are essential and identify those that are not very important. Use quantitative data to improve your processes, predict future requirements, and be prepared for them.
5. Leverage Technology
A study by Deloitte University Press states that 38% of companies think about making their recruitment procedure digital by using recruitment software. Except, the same research shows how only 9% of the organizations believe they are ready to go digital. 
Applicant tracking systems and recruitment software solutions can streamline and automate various tasks related to candidate screening and recruitment. A comprehensive platform like Digital HR Software can track the time and attendance of employees, and also assist with recruitment.
6. Conduct Daily Standup Meetings
The agile philosophy heavily emphasizes clear communication among stakeholders to identify any changes at the earliest. In this way, the recruitment team can modify their search efforts based on the feedback, without wasting any time.
Face-to-face meetings are the best way to communicate progress and problems, but they are not always the best way to go. Scheduling a meeting, arranging a meeting room, assembling the complete team, and so on, takes time.
Agile recommends that meetings should take place in the same room and at the same time daily. This saves the time that one would otherwise spend on organizing the meetings. Also, each attendee should already be aware of the agenda of the meeting before entering the room. 
The methodology also requires you to eliminate all the chairs from the meeting room, and hence, these meetings are called 'standup meetings.' This is a highly effective way of having short, efficient meetings that do not allow for wastage of time.
7. Implement a Kanban Board
A Kanban board is a simple yet effective way to monitor the progress of different projects that are open concurrently. In the case of recruitment, your board would show all the open positions, and at which stage it is in the recruitment pipeline.
Ensure that this Kanban board remains updated and is present in the meeting room when you conduct your daily standup meetings.
8. Create an Online Presence for Your Company
This is an excellent way of attracting talent-rich passive candidates that might suit your requirements. Ensure that your company is well-represented on social media channels like Linkedin, Facebook, Instagram, Twitter, and Youtube. You can hire a digital marketing agency for the same.
According to Glassdoor, 79% of candidates use social media profiles for job searches. Also, many organizations encourage existing employees to share job openings on their profiles to help spread the word. The idea is to communicate to the world that your company is a fun place to work and attract talent that fits well with your culture.
If you create proper engagement levels on your social media profiles, you simply can post the positions that you are hiring for and watch your inbox get flooded with interested candidates. The best part is that you can get to know them better by visiting their social media profiles.
This shortens your recruitment cycle significantly and helps you find the right candidate for your vacancies.
9. Recruit Smartly with Sprints
In the agile recruitment process, the complete project is broken down into small parts and specific tasks. To enhance efficiency, the work is broken down into several incremental iterations called "sprints."
With each sprint, you add a certain value to the whole project, take feedback, and prepare for the next sprint. This ensures that your recruitment process is on track, and you adapt to the changes on time.
Sprint 1: Spot Positions and Prepare Clear Job Descriptions
This sprint is aimed at obtaining validation from stakeholders whether there is a need for such a position. Once confirmed, the responsibilities and accountabilities of the required job position are described clearly. The agile recruitment process puts the focus on the role played by the employee rather than fixating on the skills and experience of the candidate for a position.
As soon as the performance objectives are clearly defined, you must draft an attractive yet tangible value proposition for prospective employees. It should include the reason why a talented individual should consider taking up a job at your company.
Remember, recruitment is a two-way process. While you want the right candidate that fits your company's culture and matches the job profile perfectly, the employee also desires a company that fulfills their career aspirations.
Sprint 2: Get in Touch With Top Prospective Candidates
Leverage social media and emails along with standard job portals to reach as many candidates as you can. Create an attractive job description and circulate it widely. Also, referrals are a great way of connecting with excellent prospects that are highly likely to meet your requirements.
Sprint 3: Shortlist Candidates and Schedule Interviews
If the previous two sprints are executed correctly, you will have a stream of interested candidates within a few days of circulating your job posting. Start looking for appropriate candidates and narrowing down the list.
Schedule interviews with the shortlisted candidates. Note that sprints are iterative processes. While you are filtering candidates, more responses might be coming in, and you will need to take them into account too. 
Sprint 4: Hire the Perfect Candidate
Meet the prospect in person as far as possible. Ensure that all the stakeholders agree on the same person for the open position. 
Avoid taking several rounds of interviews that spread over days or weeks. The Agile recruitment process emphasizes on making quick decisions. If you are not streamlined and sharp, someone else will snag your ideal candidate in no time.
When Does Agile Recruitment Process Fail?
We always talk about how the agile process can help us recruit the right candidate. However, have you ever wondered about its success rate? Of course, not all agile projects are successful. Some fail too. 
VersionOne, in its 11th annual State of Agile report, mentioned that 63% of companies think that the mismatch between the agile methodology and their company culture is why the agile process fails.
However, the processes and tools are only a part of the whole methodology. There is a complete set of ideas behind the agile work process. It includes creating iteration early and often, clarifying scopes for hiring managers and recruiters, and making sure things move fast and remain compliant with the budget.
Some of the reasons why the agile recruitment process can fail are as follows:
Poor Planning and Coordination 
People are often of the notion that the agile process doesn't require extensive planning, or doesn't have any structure. But that's simply not true. It also requires a high level of coordination.
For instance, the recruitment team sets down a set of priorities for the sprint. Hiring managers refuse to respect those priorities and reshuffle them countless times. Such a situation will ultimately lead to failure. All the planning that went into the sprint would become pointless.
Infrequent Communication and Lack of Transparency
One of the main reasons why the whole recruitment process fails is either due to miscommunication or the lack of communication. No operation can become agile unless it involves adequate communication.
If recruiters and hiring managers do not meet regularly, it will be impossible for hiring managers to adapt to job requirements as needed. They won't be able to take advantage of the information gathered during the sprint. Moreover, all the team members across the enterprise must be on the same wavelength. 
Transparency is also critical for creating an agile organization. To avoid such situations, daily stand-ups and sprint retrospectives can help significantly.
Lack of a Skilled Scrum Master
Many organizations hire an internal manager to play the role of a scrum master. However, they may lack the skills needed to lead an agile project. If they take time to change their mindset, the agile recruitment process will most likely fail. It's best to choose people who have some training or prior experience as a scrum master.
Too Many Processes Complicate Things
Too many agile processes also make the matter worse. Do you need that three-hour-long application form? Do the daily standups need to take more than fifteen mins?
To make things less complicated, it is always better to eliminate steps that are not very important. Follow the mantra, "People over process," and the whole agile recruitment process may work out just fine.
Bottom Line
The agile recruitment process is a philosophy that has transformed several business processes since its inception. Your company's recruitment process can significantly benefit from adopting the agile manifesto. It all boils down to how you integrate the process and let its implementation take place. Shorten your hiring cycle and switch to the agile recruitment process right away to stay ahead of the curve!