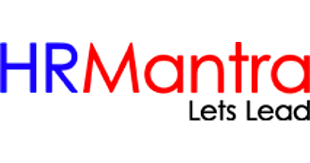 HRMantra : No. 1 In Applicant Tracking Software
Applicant tracking systems (ATS) receive mixed reactions from HR professionals and hiring executives. Some believe that this software doesn't quite make the mark, while some find it highly useful. Before you decide for yourself, you must first and foremost understand what an ATS solution is and what it can do for your hiring process and, ultimately, your business.
Applicant tracking software helps organizations find talent and recruit them efficiently. This type of HR recruitment software can be used for posting jobs on a website, screening scores of resumes within minutes, and setting up and coordinating interviews efficiently with just a few clicks.
Some other significant features of applicant tracking systems are that they automate resume tracking. They help businesses keep track and stay on top of all their requisitions. They allow you to customize forms and pages and create a stronger employer brand image. Almost 50 to 60 percent of medium-sized businesses today are already using applicant tracking software.
So why should you choose an applicant tracking software for your organization? Here are 8 solid reasons why you should think of this HR technology for your next purchase.
8 Reasons Why You Need an Applicant Tracking System
1. Automate and streamline your recruitment process
Forget old school hiring practices. It's time to upgrade to HR recruitment software. With this online software, you can manage the complete recruitment process with the help of a robust, feature-rich interface. Applicant tracking systems automate repetitive, transactional tasks. They minimize human effort in the recruitment process and create a more streamlined workflow.
Looking for Applicant Tracking System? Check out SoftwareSuggest's list of the best Applicant Tracking System solutions.
2. Develop a quality workforce
Applicant tracking systems help you cast your net far and wide. They allow you to reach out to more candidates. They enable you to process every application that you receive systematically. It automatically increases your chances of finding the best fit for the job role and your organization. ATS solutions also enhance the quality of your existing workforce by allowing them to focus on strategic business activities rather than repetitive manual tasks.
3. Make use of all job boards and multiple channels to reach more candidates
It can be quite tedious and cumbersome to go on every individual job board and job search platform and create a different posting on each of them. Applicant tracking systems allow you to broadcast a single job requisition on multiple job boards and platforms with just a few clicks. It also allows you to post jobs on various social media platforms and engage with active as well as passive candidates on these platforms. Moreover, you will not have to track responses from every forum. Your ATS solution will keep track of that for you and will organize all the responses in a simple format for easy reference.
4. Get real-time, readily available data
No more papers and Excel spreadsheets!. Applicant tracking software solutions create a centralized platform and store all the information related to your recruitment activities and processes. It acts as a single source of truth and eliminates the hassle of maintaining and reconciling multiple papers and spreadsheets. Cloud-based applicant tracking systems even provide you with mobile applications that allow you to access information even when you are on the go.
5. Solidify your company's employer brand image
An applicant tracking system can help you create and manage a dedicated career page. It can help you develop personalized forms and email templates with your company logo. It can also help you post content regularly on your social media pages and create more awareness about your company and its work culture.
6. Enjoy cost-effective processes
ATS solutions make recruitment activity less labor-intensive. They allow you to work with a smaller recruitment team. They speed up the recruitment process and enable organizations to close positions on time. They increase the overall efficiency of the recruitment process, prevent candidate dropouts, and bring down the cost-per-hire.
7. ATS solutions improve employee retention
ATS solutions improve your chances of finding high-quality talent for your organization from a host of applicants. They help organizations hire better candidates right off the bat. They allow companies to include various skill-based and psychometric tests in the interview process, which further improves the chances of finding a candidate that will be a perfect fit for the role as well as the organization. When candidates fit a position well, they are more likely to be happy with their jobs, which may lead them to plan a long-term career with your company.
8. Create a positive hiring experience
Looking for a job can be quite stressful and full of uncertainties. More often than not, employers fail to provide candidates with timely feedback or status updates regarding their application. Poor interview scheduling and follow-ups only make matters worse. ATS solutions can help you deliver a great candidate experience.
You can send personalized emails to candidates based on preset templates. You can provide them with a login ID and password to your company's job portal to track the status of their application themselves. You can send them various notifications, alerts, and reminders. ATS solutions eliminate the scope for any confusion or ambiguity in the recruitment process.
Wrapping it up
With this, we wrap our list of eight reasons why it may be worthwhile to invest in an ATS solution for your organization. As you can see, they can be extremely useful and help your organization conserve valuable resources.
However, when you get down to choosing an applicant tracking software solution for your organization, ensure that you opt for a trusted recruitment software with excellent reviews. Zero in on the best service provider online before you invest in any software.