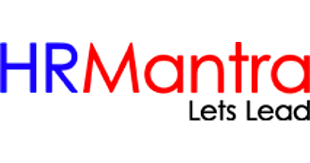 HRMantra : No. 1 In Applicant Tracking Software
Social media recruitment is undeniably a great strategy for tapping talent because it gives you instant access to a talented pool of people, increases your brand awareness, is cost-efficient, improves your referral rate, and brings in more responses! But if you are not leveraging automation to aid your recruitment drive, then the same social media that opened up a whole new world of job seekers can leave you pressed for time and lost in the process.
While it's true that social media recruitment allows you to target a much wider talent pool of active and passive prospects, it also requires you to post jobs manually, wade through the sea of resumes, screen the seemingly endless list of applications for your desired skills and knowledge, identify the relevant ones, shortlist the right fit and engage them – all of which can keep you busy for weeks or even months.
So if you want to make the most of your social media recruiting strategy, make sure your approach uses your existing employees to aid your social media recruiting efforts and also integrates an applicant tracking system. While your existing employees will help you create a buzz in the market, an ATS will save you hundreds of work hours and the stress of dealing with an onslaught of applications.
An ATS is designed to do all the legwork for you from posting jobs and screening resumes to filtering the right fit and engaging interested candidates while you stay focused and save your time and energy for what matters most – interviewing!
To know how an ATS does all of this and much more, check out this infographic that tells you how it makes your life simpler and work efficiently at every stage of the sourcing process.
Are you looking for the Applicant Tracking System?
Embed this Infographic on your site:
<a href="https://www.softwaresuggest.com/blog/ats-integrated-social-media-recruitment-infographic"><img src="https://www.softwaresuggest.com/blog/wp-content/uploads/2018/08/ats-integrated-social-media-recruitment.jpg" alt="ATS integrated Social Media Recruitment infographic" width="500" height="4882"/></a><br/> <a href="https://www.softwaresuggest.com/blog/ats-integrated-social-media-recruitment-infographic</a>