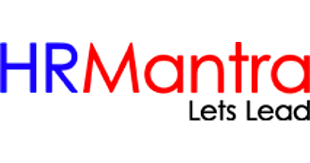 HRMantra : No. 1 In Time Tracking & Management Software
Organizations are exploring new ways to boost employee productivity. A survey reveals that less than 60% of the time gets spent productively.
What about the other 40%? Well, it's wasted, doing various additional tasks.
Looking for Time Tracking Software? Check out SoftwareSuggest's list of Best time tracking software solutions.
To improve this ratio, organizations rely on time tracking applications to monitor employees. From improving productivity to documenting the time spent on tasks, time tracking helps develop the overall workflow. It is especially needed if your team works on multiple projects at the same time.
If you haven't deployed a tracking app yet and are looking for the right fit, here is a comprehensive list of the 10 best employee time tracking apps.
Let's delve deeper into each one of them and help you to make the right choice.
10 Best employee time tracking apps
Software #1: Clockify
Clockify is a free-to-use time tracking system that allows you to track your team's working hours. The simplified timesheet app tracks the hours using a timer application across all devices. It also generates customized reports.
Key Features
Visual Reports:

It gives a visual representation of the data derived. You can also customize the report as per your requisites. 

Manage Large Teams:

While working with a large team, you can allocate the working hours, track them, and derive the billable hours.

Customized Template:

You can quickly load activities from each week.
Pros
It integrates with multiple browsers; hence you do not have to visit the website directly to track time. 

It quickly sets up a timeline for each project and sub-projects.
Cons
Getting insights from visual data sometimes gets confusing. 

It does not have a built-in invoicing feature.
Pricing
It is free to use for every user.
Software #2: Keka
Keka is an HR and payroll management software. It has an in-built timesheet software that seamlessly manages the employee's time on projects. It is integrated with shift timings, attendance, and leaves.
Key Features
Automation: It integrates with the employee shift timing, calculates the leaves, and adjusts it.
Timesheet Approval: It allows you to submit multiple timesheets of individual projects to the reporting manager.
Report Generation: You can generate reports based on various factors such as clients, departments, projects, etc.
Pros
It allows you to log in from remote locations by assessing the GPS.

The dashboard gives a clear view of multiple projects to allocate time accordingly. 
Cons
It has only a web-based deployment option.
Pricing
They have three different models for pricing, i.e., Foundation, Strength, and Growth package. A free trial is provided; moreover, you can contact them for custom solutions. 
Software #3: Wallet HR
Wallet HR tracks the complete life cycle of the project, from the beginning till the delivery. It also predicts an estimated time for project delivery. The simplified dashboard gives a clear view of the timeline.
Key Features
Deployment:

It offers on-premise as well as on-cloud solutions. 

Send Alerts:

It enables sending email alerts to managers directly from the email application.

Project Assignment:

Allows project assignments between the project managers and the team.
Pros
It allows

you to generate dynamic reports as per business requirements.

It enables real-time tracking of deliverables and time taken on each task.
Cons
It does not have a mobile version. 
Pricing
You can get a quote based on your requirements from the Wallet HR team.
Software #4: CEIPAL
CEIPAL is a robust employee time tracking app. It seamlessly maintains the working hours of the team and tracks the billable hours. It also makes custom invoices and sends them in a click.
Key Features
Maintains the timesheets of every project and sends reminders for it. 

It enables easy in and out at any time of the day.

Sets hours as standard time, overtime, etc. 

Creates and sends custom invoices.
Pros
It has a drag and drops functionality to create custom reports. 

Access your timesheets over mobile devices at any location.
Cons
It does not create visual reports. 
Pricing
It has three different levels of pricing, i.e., the TalentHire, workforce, and both platforms. 
Software #5: Officetimer
Officetimer is a free employee time tracking app that lets you manage your projects and teams effortlessly. It also tracks your expenses on the go. Moreover, Officetimer classifies the time tracked into billable and non-billable hours.
Key Features
Attendance & Leave:

Along with geo-tagging, it enables you to track live attendance from the web or mobile app. It also sends notifications about employee check-ins and check-outs.

Project & Task:

Right from planning and tracking projects to calculating budgeted and actual cost, it takes care of every aspect.

Invoice & Billing:

You can track billable and non-billable hours and expenses, raise invoices, and submit expense bills for reimbursements. 
Pros
It is simple to understand and free of cost.

You can onboard unlimited users, clients, projects, and track unlimited time.

It is easily customizable.
Cons
Generating reports might be a problem with Officetimer.
Pricing
Software #6: DeskTime
DeskTime is a real-time employee time tracking software. You can keep your projects on track and maximize your team's productivity by 30%. Moreover, it enables you to track apps, URLs, and offline
Key Features
Automatic Time Tracking:

DeskTime time tracker starts and stops work with you, i.e., it starts automatically as you turn on your computer and stops when you turn it off.

URL & App Tracking:

It tracks the websites, apps, and programs that your employees use. It then categorizes them into productive and unproductive tasks.

Auto Screenshots:

This feature takes a screenshot of your employee's screen every 5. 10, 15, or 30 minutes. Thus, you can determine what everyone is working on.
Pros
It tracks the time spent away from work.

It helps calculate costs and bills against the time spent on tasks.

The Pomodoro timer reminds your employees to take breaks and avoid burnout.
Cons
You might find it expensive compared to other time tracking tools listed here.
Pricing
Based on the number of users, DeskTime offers different plans – Lite, Pro, Premium, and Enterprise. It even provides a 14-day free trial.
Software #7: Time Doctor
Time Doctor, an employee time tracking app helps you and your team to boost productivity. Besides, it operates efficiently across all your devices and operating systems.
Key Features
Web & App Usage:

It lets you view which apps and websites your employees use and determine which are productive and unproductive.

Time Use Alerts:

Time Doctor sends you timely alerts so that you and your team can stay away from Facebook or other such unproductive activities during work hours.

Track Breaks:

To ensure that your employees don't waste their time, it tracks their break hours and the time spent away from the computer. 
Pros
Cons
You cannot set up a time budget on projects.
Pricing
Time Doctor provides you with three different pricing plans – Basic, Standard, and Premium. Each of these plans is based on the number of users utilizing the platform.
Software #8: Timely
Timely is an automatic time tracking tool that is designed for teams of all sizes. Right from managing all your projects to capturing all your work, it tracks everything.
Key Features
Automate Timesheets:

With its AI capabilities, Timely transforms your tracked activities into accurate timesheets.

Real-time KPI tracking:

Keep track of your team's time and monitor their performance against your KPIs.

Project Activity Feed:

Track project milestones and get a breakdown of tasks and employees to identify how much work is done.
Pros
It keeps your timeline and track data accurately.

It helps you identify workloads and overworked employees.

You can create and share detailed timesheets and reports.
Cons
Adding shifts is tricky with Timely. Hence, it hampers productivity when multiple users are working on the tool.
Pricing
Timely has a defined set of pricing plans for companies and individuals. It offers Small, Medium, Large, and Enterprise plans for companies, whereas for individuals, it includes Moonlight, Freelancer, and Professional plans.
Software #9: OnTheClock
OnTheClock is a simple yet powerful web-based time clock software. It comes with a host of features, including paid time off tracking, scheduling, and more.
Key Features
GPS Employee Time Clock:

It enables you to record employee locations to ensure that your team is accountable regardless of where they are working.

Payroll Integration:

OnTheClock produces accurate time cards, and integrating with payroll tools, eases employee payroll processing.

Paid Time Off (PTO):

Your employees can request PTO, and the respective manager can approve/reject it. OnTheClock tracks it and streamlines payroll processing.
Pros
It supports different reporting formats.

It provides job and project costing for invoicing.
Cons
It doesn't track offline time.
Pricing
OnTheClock offers pricing plans based on the number of users.
Software #10: TMetric
TMetric is a free employee time tracking app and software. By eliminating manual time entries, it gives you extra time to focus on crucial tasks. Moreover, it integrates with hundreds of workspace apps to create a seamless workflow.
Key Features
Track Productivity:

It empowers you and your team to measure productivity while working on different tasks and projects.

Measure Profitability:

TMetric helps you project budgets, track development costs, and forecast your profits.

Generate Invoices:

With its ability to let you set billable rates, you can invoice your customers instantly.
Pros
You can monitor your remote and onsite employees.

It helps you track expenses.
Cons
You might not find its mobile app user-friendly.
Pricing
TMetric's pricing plans include Business and Professional. It also provides a free plan.
What do you think we're missing out on? Do you have any other time tracking apps or software on your list? We'd love to know about them!