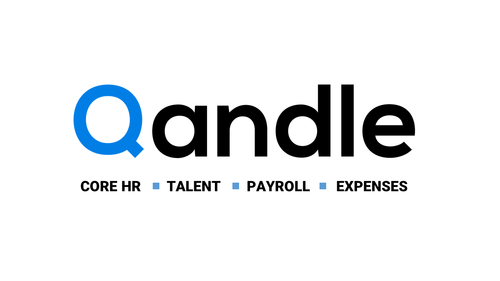 Qandle : No. 1 In HR Software
In an era where technology and automation define competition, the Enterprise Software modules have become an essential and integrated part of any organization.
When we talk about HRMS (or Human Management Resource Management System) Software, the most well-known software available is often unjustified for all, except the large organizations. Small organizations still struggle to find the most compatible software for their HR functions.
Fortunately for small companies, a stack of software is available that is economical and versatile. The primary decision such organizations need to make is between in-house software and web- or- cloud-based software.
Looking for HRMS Software? Check out SoftwareSuggest's list of the Best Human Resource Management Software.
When considering a software product purchase, businesses have a lot of decisions to make, especially the SMEs, as they have a confined budget. Their success solely depends on the software choice they make.
For those looking for the most attuned HRMS, here's a list of the top 20 HRMS software for small businesses.
1. sumHR
sumHR is a web-based human resource management system with effective communication and collaboration tools. It's a perfect application for developing organizations with the need to streamline HRIS software processes, such as leave tracking, data sharing, and much.
It empowers employee engagement within the organization and enables them to work together in groups by promoting easy collaboration. Some of the top companies using sumHR are Toyota, Cashkaro, etc.
You can set up a 360-degree performance review system to keep productivity in check.
Features
OKRs and goal settings
Payroll management
HR & IT asset management
Expense management
Workflow management
Pros
Compatible with mobile devices
Self-service portal
Cons
UI design is a bit clunky
Pricing
Starting at ₹75 per month
2. GreytHR
GreytHR, formerly known as Greytip, is a leading cloud HR software that comes equipped with a vast set of functionalities. It streamlines and automates various HR processes, including performance tracking, attendance management, and more.
Its self-service platform allows employees to track their own records and carry out actions like place requests for leave directly. More than 9000 organizations use greytHR to manage their payroll and HR activities.
GreyHR has a total of 25 years of experience in the industry, processing ten lakhs of employees' records daily.
Features
Training and Performance tracking
Employee information management
Leave and attendance management
Tax statutory compliance
Benefits management
Pros
Easy and hassle-free implementation
Detailed guides and other resources
Cons
User experience can be improved
Pricing
3. ZingHR
ZingHR is an effective HRMS solution that leverages 18+ years of domain expertise into their system.
It offers a wide range of functionalities, including payroll management, time and attendance management, tax management, and more. With its real-time dashboard, you get clear visibility into various HR processes, allowing you to make informed and smart decisions.
Not only that, but it also ensures compliance to help avoid hefty fines. It handles more than a million employee records daily.
Features
Reimbursement management
Asset management
Performance management
Employee self-service portal
Reports and analytics
Pros
Seamless integration
Best-in-class security
Cons
Lacks knowledge management
Pricing
4. HRStop
HRStop is one of the best HR software specially designed to cater to the needs of small- to- medium-sized businesses. It streamlines the entire employee lifecycle process — from hiring to training and retirement.
Trusted by more than 10,000 brands, companies like Springboard, Scripbox, and more, uses HRStop. It makes sure that you stay compliant with your employee KYC.
Furthermore, its extensive reports provide you deep insights into every aspect of your company — enabling you to use resources effectively.
Features
People management
Recruitment
Learning and development
Employee engagement
Grievance management
Pros
Real-time attendance synchronization
Easy to use
Cons
Biometric integration is missing
Pricing
Starting at ₹2500 per month
5. PeopleWorks
PeopleWorks is a powerful and robust tool that offers an end-to-end human resource solution, right from hire to retire. It is best suited for organizations with a large workforce as it is capable of centralizing and streamlining all HR-related processes and data on a global scale.
It enables geo-based attendance tracking and provides users with an integrated modular approach. It covers all aspects of human capital management on a single platform.
An award-winning HRM software, it is trusted by some top companies like GAP, Novotel, and more.
Features
360-degree feedback
Applicant tracking
Payroll management
Compensation management
Employee Database
Pros
Active and reliable customer service
Customization
Cons
Pricing
6. Beehive
Beehive is a modern, modular HR system that offers an AI-powered chatbox. It aims to simplify your HR-related tasks with strategic tools that enhance your organizational processes. The system acts as a centralized database for all employee-related information.
What's more, it aids you in conducting the 360-degree performance appraisal process. It enables in-depth goal settings and custom review. The best part is that it offers a separate dashboard for the employee, manager, and management.
It serves many big companies, including Faber-Castell, Nippon Express, Bharat Serum and Vaccines, etc.
Features
Attendance management
Leave management
Payroll management
Performance management
Travel and expense management
Pros
Flexible, scalable, and secure
Intelligent alerts and notifications
Cons
The recruitment module can be made simpler
Pricing
7. MyHR Suite
MyHR Suite is an integrated employee management system that offers comprehensive HR solutions. It maintains a complete database of employees' lifecycle — right from hire to their retirement.
It is well known for its flexibility, allowing SMEs to adopt the system and streamline their processes easily.
Features
Time and attendance management
Employee self-service portal
Performance management
Training management
Workflow administration
Pros
Easy integration
User-friendly
Pricing
Starting at ₹999 for 30 employees per month
8. Webpay  
Webpay, now known as Spine HRMS, is an all-in-one integrated HR software that is trusted by many small, medium, and large businesses across diversified domains.
It includes every aspect of HR, such as payroll, workforce talent management, and much more. With Webpay, you don't have to worry about any disruption caused due to a delay in software upgradation. This scalable system caters to the change in the working dynamics of the HR department.
Features
Employee engagement
Employee lifecycle
Time and attendance management
Travel desk
Recruitment management
Pros
High accuracy
Reliable service
Cons
The mobile app version is missing
Pricing
9. Zeta HRMS
Zeta HRMS is a cloud-based HRIS system that offers comprehensive HR solutions for workforce management. Founded in 1998, it has over 2000 customers across 20 countries.
One of the best HRMS software, it offers the best–in–class service and support, creating the ultimate HRMS software user experience. Furthermore, it provides employees with direct access to view and manage their own information.
Using the system, an HR manager can easily set up loan availability rules for employees, payroll structure, and much more.
Features
Asset management
Learning and development
Performance management
Compensation management
Recruitment management
Pros
User-friendly and intuitive interface
Active customer support
Cons
Pricing
10.  Paybooks
Paybooks is an all-in-one HRM software that has over 15,000+ users in India alone. It takes care of every aspect of HR tasks — from managing employee information to payroll processing and tax compliance.
Considered as one of the top HRM software, it helps you manage everything from employee onboarding to exit in one place from anywhere. Besides, it is well-known for its seamless integration with other third-party powerful apps, such as Zoho, QuickBooks, Oracle, Securax, etc. It becomes easy to expand its functionalities without any operational disruption.
Features
Direct salary payment
Leave management
Inbuilt compliance
Payslips and reports
Income tax planner
Pros
Mobile app for attendance
Integrated biometric device
Cons
The real-time update isn't always available
Pricing
Starting at ₹ 1800 per month
11. EmployWise
EmployWise is an award-winning, end-to-end employee management software that is quite easy to implement. With its plug-and-play module, you can start with whatever functions you need and keep adding more as your business starts growing.
It's modular and requires no special skills to operate and make the most of the software. The best part is that you can easily import all your data from your previous system and get it running in no time.
EmployWise is considered one of the most cost and time-effective HRM solutions.
Features
Compensation and benefits policies
Time and attendance management
Employee self-service portal
Payroll management
Employee database management
Pros
Rich interface
Highly flexible
Cons
Pricing
Starting at ₹125 per month
12. Wallet HR
Wallet HR is one of the best HRMS software that provides an end-to-end solution right from employee recruitment to their retirement. In other words, it helps manage the entire employee lifecycle.
This HR software solution aims at streamlining different HR functions so the business can focus on increasing its productivity and revenue. It can be implemented across various industries, including retail, manufacturing, service industry, hospital, hospitality, and more.
It has more than 20 modules, serving more than 400+ clients till now.
Features
Employee database
Reporting
Payroll and recruitment management
Time and attendance management
Travel and leave management
Pros
Automated interview schedules
High-level security
Cons
Attendance data is not incorporated in the payroll
Pricing
13. Officenet
Officenet offers a robust HR solution that is best suited for mid and large-sized businesses. Using the system, you can easily check the complete lifecycle of an employee.
It can be deployed both as cloud and on-premise. Officenet brings ten years of expertise in the HR industry into their product. What's more, its mobile application enables you to track movement with location, attendance punching, sharing information, and training.
It can be quite useful for companies with a large pool of field service workers.
Features
Recruitment and onboarding
Performance appraisal
Learning and development
Travel management
Pros
Active and reliable customer support
Intuitive interface
Pricing
Quote on request
14. Qandle
Qandle is an award-winning HRIS system that offers more than 22 modules that can be tailored to your business needs. It provides a single integrated platform to cover every HR-related activity in an employee's lifecycle.
It is well known for its powerful reporting system that comes with an intuitive visual dashboard for easy understanding. You can have every single employee's complete information at your fingertips.
Companies like Tjori, Chanel, Supr Daily, and more use Qandle to manage their HR processes.
Features
Records database
Employee self-service
Reports and analytics
Compliance updates
Asset management
Pros
Fully configurable
Bank-grade security
Pricing
15. BreatheHR
BreatheHR is an ideal software for growing businesses as it eliminates the need to be bothered about mass HR administration and pay attention to the needs of their new business. It is a simple-to-use system that offers a robust set of functionalities, including HR task management, performance management, and much more.
The HR reporting module helps uncover insights that help make informed decisions, thereby increasing efficiency at work. Furthermore, it enables easy importing of data from your previous system, getting you started in no time.
Features
Employee database
Absence management
Document management
Recruitment tracking
Staff holiday planner
Pros
Rich HR dashboard
Handy API integration
Cons
Inefficient performance management
Pricing
Starting at £per month per business
16. CavinHR
CavinHR is a uniquely designed HR solution that is suitable for businesses of all kinds. It is a web-based software that aims to streamline HR operations with its rich functionalities. CavinHR automates various HR processes, allowing employers to focus more on their people strategy.
Using the system, you can easily check-in and check out to clock your presence from multiple devices. Besides, you can create custom time-off rules and build a comprehensive HR Leave Policy.
It can be accessed from various devices — desktop, laptop, mobile, and tablet.
Features
Attendance and time tracking
Leave calendar
Employee self-service
Travel management
Employee database
Pros
Robust reporting tool
Value for money
Cons
Pricing
Starting at $0.99 per user per month (billed annually)
17. SageHR (Formerly known as CakeHR)
If building your business is your prime focus, invest in SageHR — rated among the top HRMS software solutions. It checks the money and time that is spent on solving employees' issues such as leave requests, attendance, performance, etc.
In just a few clicks, you can upload your employee database to your new online staff directory. It automates and streamlines your HR processes, keeping track of random time-off, and shift change requests.
Companies like Deloitte, Twino, Paperless Post, etc., are using SageHR.
Features
Leave management
Timesheets
Shift scheduling
Onboarding
Self-service portal
Pros
Seamless integration with third-party apps
User-friendly interface
Cons
Lack of good customer support
Pricing
Starting at $5.5 per user per month
18. PeopleBookHR
An easy to use and flexible HRMS software that handles some of the most vital statistics of HR, that's PeopleBookHR for you! It is a web-based solution perfectly suited for organizations that want to incorporate modern HR operations in their business.
Its automated functionality can bring about centralized management in any organization, thus, making the performance of the business much more efficient.
What sets it apart is that it allows you to create customized reports as per your requirements. It also provides free training for easy accessibility.
Features
Employee information management
Leave management
Payroll
Disciplinary tracking
Asset management
Pros
Flexible and easy-to-use
Excellent customer service
Cons
The menu option is not easily visible
Pricing
19. Zenefits
One of the best HRMS systems, Zenefits, has been specially designed to efficiently and cost-effectively fulfill all HR-related requirements of a business. The system comes with an excellent user interface, making it easy to use and navigate.
The best part is that it can easily integrate with various third-party applications, such as payroll, employee benefits, and onboarding. It is highly suitable for small businesses looking to simplify their operations.
Some of their top clients are Lensrentals, Fireclay Tile, Impact, and more.
Features
Onboarding
Compensation
Time and scheduling
Performance management
Tax and filling
Pros
Cons
Lacks good insurance integration
Pricing
Starting at $21 per month per employee
20. SigmaHR
An award-winning HRIS system, SigmaHR, is an ideal choice for enterprises that are medium to large sizes. It aims to streamline HR functions, such as training, recruiting, skills management, performance evaluation, etc.
Apart from HR solutions, SigmaHR also offers solutions in Occupational Safety and Health (OSHA) and Time management. It helps manage all aspects of labor relations: digitization and management of the BDES, production of the Single Staff Register and CSR reports, control of the CSE, and management of strikes and elections.
Features
Talent management
Time and leave management
HR shared service center
Social relations
Expense management
Pros
Report generation
Active customer support
Cons
Lacks ease of use for newbie employees
Pricing
Wrap Up
The need for an HRMS software solution in any organization is only growing.
You can now easily automate and streamline all your HR-related task using the HRM software and increase productivity at work.
If you need any assistance choosing the best HR software, feel free to contact us.