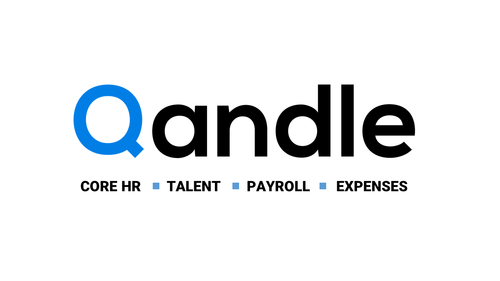 Qandle : No. 1 In Remote Working Software
The recent situation shows that working remotely from home is a basic method to keep business afloat during the lockdown. It also improves an employee's productivity by up to 13%. And the market is full of flexible apps that facilitate teamwork, time tracking, document and project management.
Have a Look at the Following 20 Best Mobile Apps
1. Google Suite
It is an integrated, cloud-based suite for team-driven project work. It has apps for communication like Gmail, Calendar, and Currents. Also, this package allows you to safely store Docs, Sheets, Forms, Slides, etc. You can cut costs and collaborate with a team from a computer, tablet, or mobile.
You can opt for Basic, Business, or Enterprise editions based on business needs. These reliable tools are ideal for small and medium companies. You can access the intelligent, cross-platform apps from both Android and Apple phones.
Download for Android
Download for IOS
Zoom is a cloud platform for video conferences and group meetings, that offers HD video, phone, and chat services for collaborative work. It facilitates convenient video webinars with a rich set of features. Zoom supports both personal meetings and screen sharing for multiple people.
It also has a virtual background, waiting room, and video touchup features. Zoom Cloud Meetings app is now available for download on iPhones, iPads, iPods and Android devices.
Slack is a communication platform for small and large businesses. Its versatile features are mobile notifications, direct messages, and chat rooms. You can also track documents, share channels across workspaces, subscribe to RSS feeds, and set reminders.
It ensures secure and authenticated access to the working environment. You can also conduct advanced searches to find files, messages, and other content. The app can be downloaded and used on iOS, Android, Mac, Windows, and Linux systems.
4. Trello
It is a project management and business productivity software. Trello has excellent mobile and desktop apps with powerful features that help you create lists of tasks, notes, shared files, and projects. It ensures intuitive editing, smooth organization and records archiving.
You can do team collaboration and co-ordinate projects with due dates and attachments. It works on iOS and Android phones and integrates well with more than 100 other apps.
Download for Android
Download for IOS
5. Dropbox
It is a cloud-based file hosting and synchronization service. You can upload photos, videos, documents and other files to a personal cloud. You can transfer and share the files with anyone. Dropbox is not something new, as it is the backbone for file sharing in many small-scale and medium enterprises. The top features are backup, file recovery, activity audit, and automatic organization.
Additional features include offline access, manual bandwidth setting, and link sharing via email, chat, and text messages. The apps work well on iPhone, iPad, Android, and Windows mobiles.
Download for Android
Download for IOS
6. Serene
It is a macOS productivity app for laser-sharp focus. You can download it from the iOS App Store and say goodbye to digital distractions. It blocks disturbing websites and apps to create a calm working environment. Serene helps employees focus better and eases them into the workflows.
The app allows the user to set up a daily goal and split it into small sessions with periodic time outs.
Also Read: Ways for Staying Productive While Working From Home
7. Harvest
It is a web-based tool for simple time tracking and business management. You can also use it to generate faster online invoices and authoritative reports. And you can manage teams, expenses, and projects efficiently. The software works in the browser app of Apple and Android devices.
The app is ideal for small scale businesses and freelance workers. It can also be helpful to larger companies to manage timesheets on the cloud.
Download for Android
Download for IOS
Zoho is a cloud suite for office productivity and customer relationship management(CRM). It is available as Software as a Service(SaaS). You can also download Zoho apps on iOS and Android mobile phones. The CRM app helps to launch campaigns, track sales lead and do a follow-up.
You can also send an email or generate invoices and custom-built forms. The other applications include web conferencing, wikis, note-taking, and project management.
9. Toggl
It is a productivity tool with simple time tracking feature. You can use it on a desktop or Android and Apple mobile phones. The primary use of this app is to help you track the time, based on projects, activities, and useful tasks. It has support for both interactive timer and manual entry time tracking.
Users who subscribe to Toggle receive a workspace with an upgrade feature. You will have multiple paid or free workspaces for time entries, projects, clients, and tags.
Download for Android
Download for IOS
10. Spark
It is one of the best email apps for Macs, Android, and iOS mobile phones. It has cutting edge features like Smart Inbox, Unified Email, Smart Search, and Shared Drafts. You can also use it to snooze messages and schedule outgoing mail.
It pushes notifications and intelligently categorizes incoming messages. It enhances mailing experience with great UI, avatars, dark mode, color schemes, and other customization.
Download for Android
Download for IOS
It is an online automation tool for connecting other apps. Zapier connects numerous web apps to automate repetitive tasks. You can automate workflows and seamlessly move information between the apps. You do not need iOS or Android integration for Zaps automated interactions.
12. Daywise
It is a science-based Android app for scheduling notifications. You can focus on productive work and not get distracted by notifications. The app also helps you break the bad habit of regularly checking the phone for new notifications.
Also Read: 50 Sales Apps Every Rep Should Have in the Phone
13. CamScanner
It is an image scanning app for Android and iOS devices. It uses the camera to snap a document's picture and crops it intelligently. You can use it to digitize and save documents on the mobile. Its features include customized PDF creation and OCR for barcode checking.
14. Quip
It is a collaborative, productive app for iOS and Android phones. You can remotely access docs, spreadsheets, and task lists. For more complicated workflow, it facilitates message archiving, group sharing, and custom subdomains. You can have a company admin portal, engage guests, import and export from Google Drive, Evernote, and MS-Office.
Download for Android
Download for IOS
15. FaceTime
It is a video telephony app for iOS devices like iPhone, iPad, and iPod touch. You can use front/rear cameras to connect with family and friends. Today, this familiar app is getting more popular among business teams to conduct daily meetings, informal discussions, and so on. It supports landscape, portrait, and picture in picture views. You can make one-on-one or group calls with 720p video quality.
16. Basecamp
It is a project management app for Apple and Android devices. It also facilitates teamwork and small group chats by providing features, like to-do lists, message boards, event scheduling, file, and docs sharing. A manager can keep projects on track with Hill charts, and run an entire business even with his team scattered in different geographical areas.
Download for Android
Download for IOS
17. Skype
It is a small, fast, and easily accessible video call app for Android, iPhone, and Windows mobile devices. Its features are location sharing, GIF usage, quick reactions, and instant messaging. Other features are screen sharing, voicemail, and chat history.
Download for Android
Download for IOS
Asana is an Android and iOS app for remote and distributed teams to manage their work. You can track tasks or manage notifications and reminders. For advanced projects, you can use the forms, team pages, inbox, advanced search, privacy controls, and files view. It also integrates with Gmail, Slack, and Adobe Creative Cloud tools.
19. Chrometa
It is a timekeeping and tracking app for remote workers. You can use it on iOS and Android devices in the background. The primary objective of this app is to track meetings and phone time. It also creates accurate timesheets and invoices.
20. Todoist
It is the best to-do list app for organizing and planning tasks. You can also powerfully collaborate on projects. You can use it on iPhone, Mac, Windows, and Android mobile phones. The task management tool helps you to honor appointments and official commitments.
Download for Android
Download for IOS
21. Troop Messenger
Troop Messenger is the office team's collaboration and messaging platform that unites cross-departments onto its interface. With its unique chat messaging facilities, teams of diverse work cultures; can send a direct message to each other, meet across groups to discuss projects, broadcast a single message to a high volume of users in one go without creating a group, initiate data-sensitive conversations in a self-destruct window, etc., The recent feature addition of Jointly Code of Troop Messenger helps developers collaborate on the same programmable code editor to write and edit the code simultaneously. This SaaS based communication platform has an advanced mobile app for Android and iOS than any of its competitors.