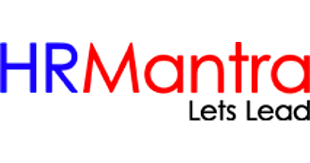 HRMantra : No. 1 In Payroll Software
Do you know about 49 percent of the American employees will start a new job search after facing just two paycheck errors?
Payroll issues can create problems for both employers and employees. The employers waste their time and resources to process payrolls. Even some of the best payroll software won't help. At the same time, employees are also skeptical about the paychecks they receive after the job is done.
What's the takeaway? Payroll calculations should be swift and accurate. This is beneficial for both parties.
And how do you ensure seamless payroll calculations? Simple! Opt for an online payroll calculator. Whether it's calculating gross salary, tax deductions, allowance deductions, or adding bonus; online payroll calculator software is capable of handling all these chores, and more.
Simplify your payroll management with the assistance of the best payroll calculator. We have listed the most feasible options, suitable for employers based in the USA and India. Have a look at these.
Top Salary Calculator and Online Payroll Calculators in Market
1. Intuit QuickBooks Paycheck Calculator
If you operate out of the USA, QuickBooks salary calculator software is what you need to determine the salary, allowances, and deductions for your employees. Whether you pay hourly or a gross salary, use QuickBooks calculator's to process information and derive accurate pay figures.
Features
Calculates Federal, State, and Local Tax Information

Tracks overtime, bonus, and commissions

Customize attributes as per organizational payment rules
Pricing: Available for free of cost.
Struggling with payroll chores in your organization? SurePayroll ensures you don't face any problems when calculating paychecks for your full-time and remote employees. SureCheck serves as online payroll calculator software as well as hourly wage calculator. Just complete three steps – enter, review, and approve – to calculate wages, deductions, and taxes.

Features
Specifically meant for employers and employees in the USA

In-line with Federal, State, and Local tax regulations

Provision to print and email reports

Suitable for both salary and hourly wage calculations
Pricing: SureCheck payroll tax calculator is available for free of cost.
Arriving at the net salary figure is a difficult task, but not when you have access to ADP paycheck calculator. Enter gross salary figure, select the state, opt for voluntary deductions, and enter tax information to calculate net salary figures. Whether it's about hourly wages or monthly salary, ADP furnishes exact details in seconds.
Features
Complies with Federal, State, and local regulations in the USA

Customize, print, and email reports as per requirements

Specify voluntary deductions of all types

Takes care of exemptions, if any
Pricing: Available for free of cost. If you need additional features, you can consider purchasing SureCheck payslip software.
4. Fingercheck Tax Calculator
Fingercheck online payroll calculator is capable of calculating accurate tax information based on the details furnished by the user. You can either enter gross salary or the net salary amount, Fingercheck salary calculator software will handle the rest. Medicare and social security are mandatory deductions. Besides calculating employee remuneration, Fingercheck calculates employer costs as well.
Features
Calculate net salary or gross salary as per your convenience

Considers all types of deductions, allowances, withholdings, and exemptions

Calculates Federal, State, and Local taxes
Pricing: Available for free of cost. If you are looking for time & attendance software, you can opt for a Fingercheck subscription.
5. Ambition Box Salary Calculator
Employees are always cynical about their take-home salary. If you want to know the complete breakup of gross salary or an annual salary, you can use Ambition Box take-home salary calculator software. It considers every aspect related to taxes, deductions, allowances, gratuity, etc to arrive at the net salary figure.
Features
Works for users residing in India

Presents a pie chart, showing the salary components

Considers taxes, investments, taxes, insurance, gratuity, EPF, HRA, etc.
Pricing: Completely free of cost. You don't need to pay for anything.
Payroll calculations can pose complexity, whether you reside in India or the USA. For Indian residents, Sumo Payroll simplifies the task of payroll calculations. Use Sumo online payroll calculator to determine various salary components like basic pay, gross pay, net pay, allowances, deductions, savings, and so on. The interesting thing is that besides calculations, you will find detailed information about the procedure.
Features
Choose from either monthly or yearly salary breakdown

Takes care of every component like the professional tax, ESI, etc

Convenient for both HR professionals and users who don't have any payroll knowledge

Calculates within seconds, in real-time
Pricing: Sumo Payroll calculator is available for free of cost.
7. PaycheckCity
It is a website containing a collection of online payroll calculators that can be used to compute or model paychecks suited to various circumstances. PaycheckCity is not a payroll service per se. Their calculators are best suited as paycheck modeling tools.
Features
It is a free online calculator that can calculate net pay based on the gross pay that is entered.

It can go back ten years with the correct deductions.

Up to two voluntary deductions can be entered.

There is an option to print pay stubs, but that requires registration.
Pricing: It is available free of cost.
SurePayroll offers a bunch of calculators free of cost. They also have a paid solution that they claim is much easier to use and provides accurate results. However, the free calculators pretty much do the job. They advise using their free calculators to get general guidance or estimations and opt for their paid service for more reliable results.
Features
Their Hourly Paycheck Calculator allows up to six different hourly rates.

By entering the take-home pay and deductions, if any, their Gross-Up Payroll Calculator can determine the gross pay.

They also have a Payroll Deductions Calculator, a Payroll Tax Calculator, among others.
Pricing: They have calculators available free of cost. They have a paid service too for which one needs to request for a quote on their website.
It was formerly known as ZenPayroll and is an online salary calculator software. Gusto is best suited for small businesses. It is a one-stop solution for not just payroll but also benefits, workers' compensation and compliance management.
Features
It can handle contractors and off-cycle payroll.

It automatically files and pays federal, state and local payroll taxes to the government.

Among other features, it also provides reminders of employee birthdays.
Pricing
Concierge: $149 per month + $12 per person/per month
Complete: $39 per month + $12 per person/per month
Core: $39 per month + $ per person/per month
10. PaymentEvolution
It is a cloud-based, full-featured payroll platform. It is intuitive, simple and easy to use. It is highly suitable for small businesses, professional accountants and bookkeepers. PaymentEvolution can easily handle calculate taxes, commissions, bonuses and deductions.
Features
Multiple people can be given access so that tasks can be delegated.

It is always updated with the latest pay rules.

No backups are required and the history is always available anytime and anywhere.
Pricing
Green: Free
Business: $22 per month
Business+: $50 per month + $1.50 per employee/per run
11.
Paycheck Manager
Paycheck Manager is one of the best online payroll calculators that is best-suited for small businesses. It aims to provide a robust yet simple environment for HR managers to effectively and accurately calculate payroll amounts for their staff. 
The best part is that it is free to use and doesn't require any registration. Furthermore, it doesn't even save any personal information. It allows for salaried or hourly, bonus, 401k, and other earnings and deductions calculation. 
What's more, it is highly flexible. 
Features
Can easily download and print paychecks 

Offers an intuitive and easy-to-use interface for effective payroll management

Allows you to create check anytime and simultaneously update the tax and due dates

Enables you to add, edit, or delete paychecks and regenerate all payroll returns
12. TSheets Calculator
TSheets Calculator is one of the effective ways to calculate the real cost of an employee. This online payroll calculator can be used for calculation labor cost, overhead, payroll taxes, and more. 
It's a safe, simple, and transparent calculator that also offers a step-by-step guide on how to calculate employee cost. In fact, TSheets also has a mobile app that enables managers to work from anywhere, across the globe. 
Features
Seamlessly integrates with third-party applications

Has an interactive and easy-to-use interface

Has an active customer support team in place for any kind of assistance
Payroll Calculations Made Easy!
There is no point in losing sleep over salary calculations when you can access these free payroll calculator software. Simply feed the necessary information to calculate accurate salary information. Online payroll calculators assist HR professionals in payroll management and at the same time, help employees to calculate the net amount they are entitled to. Some of these are suitable for the US users and some of these are ideal for Indian users.