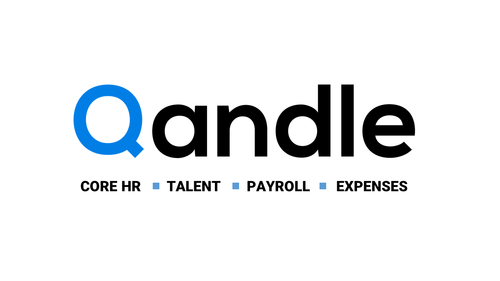 Qandle : No. 1 In Recruiting Software
jQuery(document).ready(function() { var distance = jQuery('.ppctobox').offset().top; jQuery(window).scroll(function () {
if (jQuery(window).scrollTop() >= distance) { jQuery('#ppcstick').addClass("affixq");
} else { jQuery('#ppcstick').removeClass("affixq"); } });
//use scrollTop here... });
Employees make a massive difference to the company. With so much competition in the market, no organization wants to settle for anything less than the best. To make the process of hiring automated, precise, and cost-effective, companies are relying on recruitment software solutions.
Why You Need Recruitment Software
Recruitment software solutions allow organizations to screen large volumes of candidates for job openings based on their resumes, the score of their assessment tests, and other such predetermined factors. 
Recruitment tools automate various tasks related to recruitment and selection. The recruitment process becomes streamlined and straightforward, and companies can hire better candidates.
Looking for Recruitment Software? Check out SoftwareSuggest's list of the best recruitment software solutions.
Below we have listed some of the profound recruitment software along with their features and USP;
Top 16 Recruitment Software in Australia
Below, we have listed some of the best recruitment software solutions in Australia, along with their features:
1. Entire Recruit
Entire Recruit is a cloud-based end-to-end recruitment software designed for growing Australian staffing and labor-hire companies. It streamlines the entire staffing process from Job Posting, ATS, Recruiting, Onboarding, Shift Scheduling, CRM, Time sheeting, Award Interpretation, Payroll & Invoicing.
Entire Recruit is a powerful ERP that can be configured for nearly any industry including healthcare, education, construction, and hospitality industries. It includes over a hundred inbuilt automation including, candidate portals, shift scheduling, digital infection control, outlook email integration, CV parsing, reference checking, contact tracking, SMS and push notifications and more.
Features:
Able to control the whole business in one system.
Most powerful Candidate app in the market.
Includes Client Portals for requests and bookings.
2. JobAdder
JobAdder is a hiring tool that helps recruiters identify the right applicants for open job positions effectively. The software enables you to handle a multitude of applicants. It offers you a centralized platform for quick communication via email, SMS, and even video. 
JobAdder also comes with CRM features that enable businesses to monitor candidates and enhance the candidate experience. The software allows you to create unlimited tasks which can be organized according to their priority and can then be delegated to various team members.
Features:
Creates a convenient, structured hiring process

Provides

candidates tracking

and geo-searching

Allows task management, prioritizing, and delegating
3. Recruitee
Recruitee is an award-winning software for collaborative hiring. It comes with an elegant interface and can help simplify your recruiting practices and help you manage your employees better. A host of large corporations such as Vodafone and Redbull use Recruitee for their hiring process. 
Recruitee offers a customizable drag-and-drop user interface. You don't have to make job descriptions from scratch as Recruitee provides a catalog for different roles with more than 200 job description prototypes.
Features:
Integrates employer's branding 

Creates a common platform for job promotion, talent procurement, candidate monitoring and more

Manages job boards and creates custom pages for each job

Tracks hiring activities and reviews top candidates
4. PCRecruiter
PCRecruiter is a prominent, web-based human resource management and recruitment solution. The system delivers a broad range of applicant tracking tools, comprising customizable process interview channels, and default board posting. 
PCRecruiter also provides an innovative option that allows you to embed the solution directly into Microsoft Outlook. It also comes with highly advanced scanning features. It facilitates task monitoring and personalized reporting. The software can scale to fit organizations of all sizes and offers managers absolute control over data flow.
Features:
Full-text resume search without keyword tagging

Automated monitoring of scheduled tasks

Accept applications from various sources into the system
5. Greenhouse
Greenhouse is a recruitment platform that enhances human resource management and strengthens its processes. Greenhouse can effectively handle end-to-end recruitment activities. 
Greenhouse helps organizations develop a rich pool of talent over time. Quotation-based pricing ensures that each client receives a personalized solution that best meets their needs.
Features:
Hire faster even as you invest less time, effort, and resources in the hiring process

Observe and examine the performance of newly hired candidates

Get customized operation plans, reporting, and analytics
6. CakeHR
CakeHR is a web-based human resource management system developed to support businesses that handle employees in diverse sectors. It enables and facilitates various aspects of HR management, such as recruitment, reporting, shift management, etc. 
CakeHR comes with excellent performance evaluation features. Employees with access to the system can review and create shift schedules and also update their leave schedules on their own.
Features:
Access the system from any internet-enabled device 

Set objectives, track processes, and ensure timely submissions

Comprehensive HR management platform with features that can handle a wide range of HR activities 
What to Choose to hire the best Talent, Check out SoftwareSuggest's list of the Here's A to Z Recruitment Buyer's Guide solutions.
7. FastTrack
FastTrack is a software organization based in Australia. It facilitates smooth hiring and reduces manual effort from the process. It enables reports, webinars, live streaming, and in-person practice sessions. 
FastTrack is a recruitment platform that includes features such as in-built CRM functionalities, contact monitoring, interview management, work listing, onboarding, business recruiting, reference testing, resume sorting, self-service, and more.
Features:
Interactive interview management and tracking 

CRM services and a self-service portal

Reference checking and resume parsing
8. ClearCompany
This recruitment software solution is an HR management application useful for all sectors. ClearCompany ties recruitment, on-boarding, and performance management together on a single platform. 
ClearCompany's candidate monitoring system includes prerequisite prototypes and package email functionality, functional corporate website integration, smartphone job pages, social media services, referral tracking, and one-click background checks. 
Performance management enables unrestricted regular and 360-degree ratings, with automatic emails and options for reporting.
Features:
Free tools that enable quick scheduling

Automated job board postings and management

Standardized process, personalized forms, and other such features enhance the candidate experience
9. Pipefy
Pipefy is a cloud-based recruitment management system suitable for businesses of all sizes. Its key features include task scheduling, pre-designed workflow templates, administrative controls, two-factor authentication, email messaging, and reporting. 
Pipefy helps users to design customized workflows. It enables the monitoring of errors and deadlines and also facilitates process alignment and visual process management.
Features:
Alter and reorganize business processes and its stages with time

Provides full flexibility and control over the system
10. Manatal
Manatal is an innovative HR recruitment software that leverages AI (Artificial Intelligence) and machine learning algorithms. The AI-oriented recommendation system ensures that highly qualified candidates with the right set of skills are prioritized in the hiring process. 
Features:
Automated Gmail/ Outlook/ social media integration

Portal for sharing candidate feedback and job profiles
11. HireSelect
HireSelect is a recruitment software in Australia that enables you to administer a wide range of tests to evaluate a candidate's aptitude, fundamental skills, and also personality. It provides a cumulative score based on the results of these tests.
Features:
Schedules candidate interviews and manages their database

Provides an unlimited number of tests and paper patterns
12. HireHive
HireHive is a reliable recruitment software that monitors the entire process from job postings to employee onboarding. It helps you to create customized recruitment portals. It also facilitates referral programs. It manages calendars effectively so that no event is missed.
Features:
Exclusive live chat option 

Dedicated time zone support for managing multi-location processes
13. OrangeHRM
OrangeHRM is a recruitment management software for businesses of all sizes, be it a budding startup, an SMB, or an established enterprise. It offers flexible pricing plans. It also comes with an in-built attendance management system. It is very affordable and an excellent option for recruitment software in Australia. 
Features:
It has a free version for businesses

It offers personalized information management and secure documentation
14. WebHR
This is a human resources management software that allows you to manage employees from "hire to retire." WebHR efficiently integrates with your existing technology stack and ensures that they work in tandem to save time and increase cost-efficiency.
With WebHR, HR professionals can reduce their workload significantly. The pricing plans of the software are also affordable. Cloud-based technology ensures that data always remains secure.
Features:
All-in-one platform for managers and candidates to interact and communicate

Come with a highly effective payroll management solution as well
15. Teamtailor
Teamtailor is a recruitment CRM that enables businesses to hire top talent from across the globe. It is implemented by more than 2500 organizations and is one of the top recruitment software solutions in Australia. It is simple to use and yet feature-rich. 
With Teamtailor, your business receives end-to-end assistance in managing various recruitment activities such as posting job vacancies and maintaining a comprehensive candidate database.
Features:
Candidate assessment for recruiting the best talent

Resume parsing as per job requirements
16. Kira Talent
Kira Talent is a cloud-based solution. It provides an admission management tool for colleges and universities and also works as an efficient recruitment software. 
Kira Talent not only focuses on the technical and domain expertise of the candidates but also evaluates candidates on their soft skills and other traits such as leadership, critical thinking, etc.
Apart from taking care of the recruitment process, the software also provides annual reports of the hiring activity and shares critical insights about the process.
Features:
Wrapping it Up
Recruitment software solutions can do wonders for your recruitment process. They can go a long way in helping you hire the right people at the right time. We hope you find this list of the best recruitment software solutions in Australia, helpful.
All the recruitment software solutions on this list would make for an excellent choice. Some are more cost-effective than others, while some of them are incredibly feature-rich. Take the specific needs of your business into account as you make your choice.