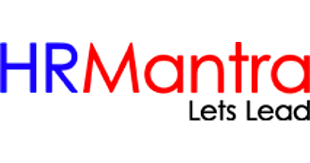 HRMantra : No. 1 In Attendance Management Software
Every business requires to keep track of their employees' work time in order to calculate and pay their salary and wages. While this can be done manually, it can be time-consuming and also leave room for error. That's where integrating your business with a time and attendance software comes in handy.
A robust attendance management software will primarily monitor hours worked, manage leave, and prepare customized reports. It will also keep you in compliance with labor laws and regulations regarding proof of attendance.
With so many attendance management tools floating around in the market, it can be quite confusing to pick the best suited for your business. That's why after careful analysis, we decided to list out the top 10 best time and attendance software — with its features, pricing, and USP — to help you choose from. So let's begin.
Top Time and Attendance Software to Watch Out
1. Zoho People
If you are looking to create a hassle-free HR workflow, then Zoho People is the right attendance management tool for you. Zoho People allows you to track hours worked, schedule and approve leaves, manage time offs, simplify employee performance review, and communicate with your employees.
Features
Enables you to keep track of your employees' time off

Lets employees clock-in and out via web or mobile

Easily set goals for your employees and gather 360-degree feedback

Allows customization whereby you can create custom forms benefits
Pricing

Essential HR:

Rs60 per employee

Professional:

Rs120 per employee

Premium:

Rs180 per employee

Enterprise:

Rs300 per employee
USP


You can easily centralize all your vital HR data and for your added convenience, it also allows you to access the tool from your mobile device.
2. TSheets
TSheets is the cloud-based time tracking and scheduling solution designed to save thousands each year for your business. It enables businesses to increase employee accountability for offsite workers like construction crews with their GPS tracking.
Features
Employees can clock-in their time using any device

Can quickly edit, publish, and share the schedule with your team

Integrates with other software like HR, payroll, and other project management tools

Help gain valuable business insight with real-time, interactive reports
Pricing
Self-employed: $0
Small business: $5/user per month
Enterprise: $5/user per month
USP

By using this time and attendance software, even the non-tech savvy can easily input their time on the electronic time sheets. And the best part is that employees can easily see their appointment schedule and manage their leave right from their mobile device.
Kronos Workforce Ready Software is a solid human resource tool that is best suitable for small to midsize businesses (SMBs). In fact, a big enterprise can also make use of Kronos. It comes heavily armed with human management features that include time and attendance, data collection, absence management, labor activities, check printing, payroll management, and much more.
Features

Helps to track vacation or leave at ease

Notifies you about any tax-related updates

Provides proactive insights and recommendations

Comes with a self-service portal
Pricing
Custom pricing based on your product need
USP

It offers a lot of functionality for reasonable pricing. This cloud-based software is flexible, user-friendly, and scalable. Plus, no added installation is required.
4. Timesheets.com
If you are a small or medium sized business looking to reduce your payroll and maximize billing, then you should consider using Timesheet.com. It allows employers to track both hourly times for payroll and project time for billing.
Features
Easily manage all your documents at one place

Upload receipts at one place and easily track all your expenses

Provide smart reporting tool to help make decisions

Handle employees leave and vacation count
Pricing
Free plans come with limited features

Non Profit at $3.6 per user per month

Full Plan at $4.5 per user per month
USP

What sets it apart is that you can easily set up identity and location restriction for your office employees and at the same time, let your offsite employees use their mobile phones to clock in their hours worked. It also offers customizable reporting system.
5. Replicon TimeAttend
Replicon TimeAttend is a time and attendance software that is designed to help businesses increase their revenue by managing their labor costs. It easily captures time and attendance data for accurate payroll processing and provides insight into workforce productivity and labor law compliance.
Features
Track overtime hours separately from regular hours

Get real-time insights with pre-delivered reports

Create rules and policies regarding overtime
Pricing
Quickstart: $30 per month for up to 5 users and $5 per additional user

For premium and plus plan, contact the company for the quotation
USP

Replicon TimeAttend seamlessly integrates with your existing HR and payroll systems. Thus, you can leverage time and attendance data for fast and accurate payroll processing.
6. Deputy
With an easy-to-use interface, Deputy is a boon for small business who wants to save hours on moving staff shifts and trying to check their availability. It provides all the time tracking features such as mobile time and attendance, dynamic reports, and facial recognition.
Features
Avoid sending emails or texts using the news feed

Exports data to your payroll system.

Provides customer support 24/7 via online chat
Pricing
Scheduling only: $2/user per month
Premium: $3/user per month
Enterprise: Custom quote
USP

It allows you to track hours based on customer, activity, and task. So if you deal with attorneys or some repair services on an hourly or activity basis, Deputy will prove to be quite handy.
Looking for attendance software? Check out SoftwareSuggest's list of the best Attendance Management Software solutions.
7. Bitrix24
Bitrix24 offers a wide variety of HR management tools along with some handy automation features, to organize and track interaction with employees and clients. It is a perfect solution for small businesses.
Features
Offers email management and social sharing option

Run it on any device

Enables brainstorming session with your staff
Pricing
Free plan with limited feature (up to 12 users)

Plus: $39.0 per month
Standard: $99.0 per month
Professional: $199.0 per month
USP

It comes enhanced with internal communication, customer relationship management, knowledge management, and workflow management features. Thus, it saves you time and cost.
8. Time Doctor
With the ability to assign time to individual tasks, payroll features, and other productivity assistance, Time Doctor is a well-priced time tracking software. It helps businesses increase their efficiency.
Features
Can be installed in Mac, Android, and iOS

Tracks time for remotely-working staffs

Comes with an organized employee database
Pricing
$9.99 per user per month

Free trial for 14 days
USP

Time Doctor is more than just your digital timesheet. It helps you to use your time more efficiently by syncing it with other tools like project management and communication tool.
9. CakeHR
CakeHR is a time and attendance software with an easy-to-use, cloud-based interface. It is designed to simplify the process of managing employee time.

Features
Automates the process of requesting and approving time off

Access the tool using any device, from anywhere

Sync your account data in real-time to Google Calendar and MS Outlook
Pricing
$4.20 monthly per employee
USP

This time and attendance software encompass a myriad of tools such as 360-degree feedback features, time and expense features, and workforce management and employee engagement features.
10. eBillity
eBillity is a suite of time tracking software solutions that help businesses especially legal firms and remote teams in improving efficiency and profitability. It comes with web-based and mobile apps that have automatic and real-time synchronization capability.
Features
Can view both billable and non-billable hours

Export reports into nine different formats

Add time entries in blocks with weekly timesheets
Pricing
Time tracker: $4 per user
Billing: $8 per user
Legal: $12 per user
USP

The software ensures complete safety and privacy. To gain access to confidential information of the company, a user needs to have admin permission.
Conclusion
The bottom line is that whichever time and attendance software you choose, it should be easy for you and your employees to use.