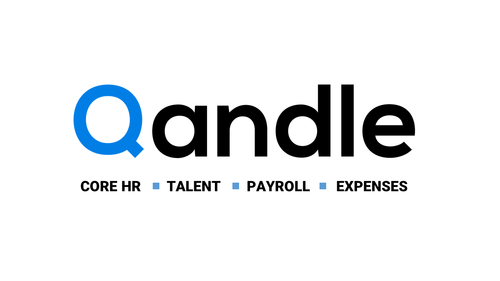 Qandle : No. 1 In Payroll Management Software
It is vital to calculate your cash burn rate to see how fast your company is depleting its cash reserves in managing business operations. In this article, we will discuss how it is calculated and which are some of the best tools to calculate your burn rate.
Calculating the burn rate is especially important when your company is in its beginning stages because that is when you will have to pour all your money in before it starts coming out. But where do you draw the line? The company's burn rate can be a solid indicator.
What is the Burn rate?
Burn rate is calculated when a company is using up its hard cash resources during a loss-generating phase when the income is minimal to none. In simpler terms, the burn rate is a measure of negative cash flow. 
Venture capitalists and seed-stage investors provide funding based on a company's burn rate. It helps startups owners and investors calculate the amount of cash the company will need to spend every month before it starts generating its own income.
How To Calculate Burn rate?
There are two types of burn rates- the gross burn rate and the net burn rate. 
Gross Burn Rate:  
The gross burn rate is based on a company's monthly operating expenses. It is computed by adding up all monthly operating expenses such as salaries, rent, overhead bills, etc. The gross burn rate indicates a company's cost efficiency, regardless of its revenue.
Net burn rate: 
The net burn rate will tell you the rate at which a company is losing money every month. It can be calculated by deducting the company's operating expenditures from its revenue. It shows you how much cash the company needs to continue operating for a specific period. 
One factor that needs to be controlled while measuring the net burn rate is the company's variability in revenue. If there is a decrease in revenue in any given period with no changes in its expenses, the net burn rate will be higher for that period.
Top 3 Software Tools for Calculating Cash Burn Rate
You will find tons of websites online to help you calculate your cash burn rate, but most of them are not entirely reliable and accurate. We bring you three software solutions that come with an efficient burn rate calculator to help you obtain a detailed analysis of your revenues and expenses.
Software #1: Gusto 
Gusto makes it easy for you to calculate your burn rate if you have just started your company. It has a free burn rate calculation template on its website which you can download and use to zero in on the date your company is likely to run out of cash.
Features
One-page template for easy calculation

Detailed and straightforward options

Calculate burn rate from any device
Pricing
Looking for Payroll Software? Check out SoftwareSuggest's list of the best payroll software solutions.
Software #2: Pilot
Pilot offers industry-specific bookkeeping, taxes, and CFO services to thriving businesses across the globe. Along with tons of services in these categories, you can also check out their startup burn rate calculator through which you can quickly learn how soon your cash reserves are likely to dry up completely. 
Features
Enter cash balance for up to 12 months to calculate the burn rate

Shows a graph on your monthly expenses

Calculates runway rate and burn rate
Pricing
A basic burn rate calculator is available free of charge. For a detailed report, you will have to opt for its bookkeeping services, and its price begins at $599 per month, billed annually.
Software #3: Wave app 
Wave believes in changing the way small businesses manage their finances. They have multiple tools that can help with accounting, invoicing, and receipts. Everything you need in one place for finance management.  It also offers a burn rate calculator.
Features
User-friendly

Swift calculations within a few minutes

Input information for any number of months
Pricing
Wrapping it up
The burn rate is based on business expenses that can vary from time to time. However, it is a reliable indicator.  It might be a good idea to calculate the burn rate of your startup business and ensure that you have at least six months' worth of cash so that your company might have a shot at surviving and eventually becoming a success. Business and risks go hand in hand. 
Taking risks is essential, but you need to decide the extent of the risk that you are willing to bear for your business. Calculate your burn rate to keep your business from running out of cash. Fortunately, burn rate calculators are readily available to carry out such calculations in a matter of minutes.
The free burn rate calculators mentioned in this article will do the job just fine. Do let us know how you like them! Are there any other free burn rate calculators that you'd like to recommend? Let us know in the comment section below.