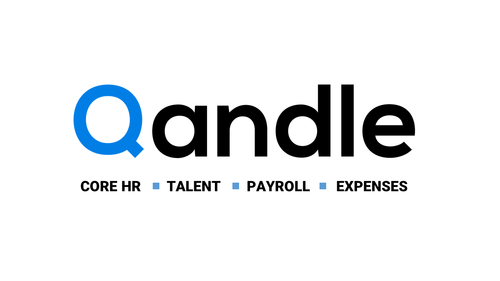 Qandle : No. 1 In Payroll Management Software
Payroll Outsourcing Software processing headache continues to bite, shaking even the most meticulous and experienced professionals. It's a tough, laborious process especially when it is done manually. And, small businesses often get to feel the pinch of the responsibilities that come with it.
Meeting local, state and federal tax requirements, employee related regulations and settling fines can be daunting, to say the least. And, if you are small business owner, you probably may relate to one or all of these challenges. That is why payroll outsourcing software to experts is one of the best ways to keep safe. Paysquare provides the best in class payroll outsourcing service provider which would help in simplifying the tedious task.
Categories of payroll service companies
 There are basically three categories of payroll outsourcing software:
Payroll service providers (PSPs) – in this case the employer signs and files the tax returns. What the payroll providers do is that they prepare payroll tax returns using employers' identification number(EIN)
Reporting agents (RAs)- A RA payroll does all the work of preparing payroll tax returns using the employers' EIN, signs them and files them.
Professional employer or organization (PEOs) – takes over as employer, prepares payroll tax returns using its EIN, signs and files the returns.
What is common with all the three categories of payroll companies is that they compute all the employees' net pay and withholdings, compiles payroll accounting records and prepares payroll tax returns for the employer. Paysquare focuses on providing a complete payroll solutions, thus it focuses on all the above categories in equal proportions so that the companies should get their "needs met".
Benefits of payroll outsourcing software

Outsourcing non-core functions can help the company free up more time for other important activities. And, payroll is one of the non-core administrative activities in most businesses. Business consultants claim that there are lots of benefits to outsourcing payroll. But the question of all time is: Is it worth to outsource payroll? Is there any viable benefit whatsoever from the bulk of work of locating, screening and selecting the best payroll providers?
Ideally, outsourcing achieves the following benefits:
Let you focus your core business – Payroll is one non-core business activity that may not directly lead to increase in sales. However, if payroll is executed poorly, it can put the business into a shaky ground, of course with its associated costs. And, most importantly, it can sap your business of internal time and attention away from the core activities. Since businesses have to comply with a wide range of laws, especially when it comes to employees, it puts the employers between a 'rock and a hard ground' situation.  It takes employers considerable time to comply with all the local, state and federal law and regulations.
Getting access to expertise and relevant technology – Technology is as important as expertise. To operate more efficiently today, employers have learned to take the advantage of technology. The more the business grows, the more the employees' records burgeon and thus technology helps to address that challenge.  Outsourcing payroll means outsourcing the most modern, cutting-edge technology that minimizes the costs and limits most of the risks that the employers may bump into in their businesses.
Frees up your time-Processing payroll is a time consuming process, especially when it is done manually. However, a business can free up some more time for other activities by finding a reliable payroll provider to do the work.
Reduce costs – A small business with around 10 employees may spend around $2,600 per year on labour costs associated with payroll. Outsourcing payroll can be greatly reduced by engaging a payroll provider.
Avoid IRS penalties – 40% of small businesses pay an average annual penalty of $845 for incorrect fillings or late payments, according to the IRS. To not to worry about IRS penalties is one good thing with payroll outsourcing software. To ensure that their customers incur no tax penalties, most national payroll services provide tax guarantees and takes responsibilities in the event of a penalty.
Tips for choosing an outsourced payroll provider
Do you want to take the plunge? Outsourcing payroll is a bread and butter issue.  However, you need to be extremely careful when choosing your payroll provider. Here are three key points you should consider when choosing your external payroll provider.
Their price compared to other providers
The integrity and scope  of their service
The reputation of their business
Security, privacy and reliability of the provider
Why is this particularly important? Because you are exposing confidential information to third parties: Names of your employees, their social security numbers, addresses and bank account numbers.  To be on the safer side, take a financially strong provider and with good controls in place. You don' want to find yourself in a blind where your provider may steal your money. Or face an IRS action because at the end of the day whether your provider steals your money or not, you'll have to shoulder the responsibility of filing your tax returns. Paysquare will take care of the entire payroll management, right from consolidating HR/Finance & employee inputs, to processing of payroll, providing the respective outputs and managing statutory filing, Paysquare helps you manage it all.
Check whether the provider has kept a clean track record of serving businesses like yours. Experience in your industry is a must.
Consider other complimentary service the provider offers like Human resources (HR) services.
Your provider should be in compliance with all the regulatory laws and regulations that play around taxes, healthcare and employment.
Evaluate your providers technology, including its responsiveness to mobile technology
Do they have accountant interfaces that allow accountants to access your payroll for purposes of tax filing and reconciliation?
Don't be fooled by services that waive charges upon sign up.  Charges start shooting after six months or year in service.
While outsourcing payroll is good, headache-free alternative for small business owners, it can also be another migraine inducing decision. This especially so if it's done wrong.  So if you want get off the hook, remember to look for a provider with a good reputation, expertise in your area of business and highly reliable. Look for providers with guarantees that they will be responsible in case you get slapped with fines for late submissions or incorrect tax filling.
Business are made easy by payroll outsourcing software. By using there efficient facilities productivity has increased and the tedious task of payroll management is simplified.
Over to you…
Are you a proponent  for  in-house or outsourced payroll? Why would you  prefer to outsource your payroll?  If you are currently using an external payroll provider, who are they and why did you choose them? If these questions need an optimum answer, Paysquare is the one.
Save