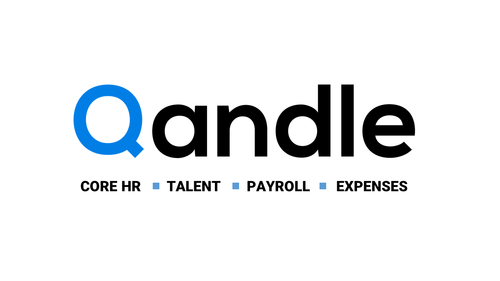 Qandle : No. 1 In HR Software
The work of HR professionals is grueling. However, things have become smoother with the launch of HR software. Regardless of the size of your business, competent and user-friendly Human Resources apps could act as the spine of your business. As your manpower is one of the major key factors of your success, it is more than mandatory to do its effective management.
Looking for HR Software? Check out SoftwareSuggest's list of the best HR software solutions.
By automating repetitive HR tasks like job posting, resume sorting and payroll management, HR software has brought a revolutionary change in this industry by all means. However, as it works on many levels, sometimes the offerings of HR software could be too overwhelming to handle for businesses not familiar with HR software solutions.
List of the Best User-Friendly Human Resource Apps
Zoho People has surpassed all its competing human resource apps with its smooth functioning, great responsive time, multiple mobile interface support, and around the clock customer support.  You will be totally impressed with the way this simple but powerful human resource app performs tasks like payroll management, employee management and leave management. By using this app, you can actually bestow your employees with a self-service portal wherein they can track their performance, know the leave status, and put forward any application without being actually present on the desk.
What makes it enter in the list?

Zoho People offers anything and everything that anyone could ever require to manage its HR operations. Its flexible and powered-packed API makes it function smoothly.
Trusted by many business giants, BambooHR is highly user-friendly HR software that brings relief for the organization by eliminating errors and delays from HR operations. You can easily hire, nurture, and train your talent by using its self-serve human resource app support.
Its free HR app comes with Android and iOS compatibility and makes you perform while you are on the mover as well. We are in total amaze with its ability to increase employee satisfaction by offering eNPS facility on the mobile phone. Every HR executive will love its viability in this sector. Employee satisfaction is as important as customer satisfaction for any business.
The automatic generation of end-of-year W2s offered by BambooHR makes any employer's life relaxed and stress-free.
What makes it enter in the list?

Reduce paperwork and increase productivity. BambooHR is a great help in managing your spreadsheets as well.
ubiRecruit is a subscription-based user-friendly HR software that provides insightful applicant tracking details. Its human resource app keeps you posted about each progress including new job posting, any new application and job closing.  The app makes social media hiring an easy and productive job by giving you prompt data about the number of applicants and platforms searched. Its collaborative hiring tools ensure that you hire only the best talent.
What makes it enter in the list?

Its intelligent social media job distribution ensures that you use each platform evenly.
Qandle is one Hr software that has segregated its HR services into two sections: Operational HR and Strategic HR. One can pick any plan depending upon the needs of the business.  It offers you full freedom to make customized leave management policies that are both employer and employee friendly.
You will get around 36 human resource apps support with this HR software that offers you all-around assistance.  If you are a multinational firm in need of a comprehensive HR tool then Qandle is your best pick. The app is easy-to-navigate and feature-rich.   
What makes it enter in the list?

It offers a lot of add-on features that can be added on demand. These include features like shift planning, field force tracking, and HR advisory to make things less strenuous. The best part is that you can ditch all these add-ons at any point in time.
Your hunt for cloud-based, flexible, and feature-rich HR software ends at UltiPro.  It comes with iOS and Android operating system and brings every HR resource on your fingers.  Its human resource app is quite easy to handle and function smoothly. Its command response is very impressive.
What makes it enter in the list?

In parallel to your HR operations, this HR software will also help you to build a knowledge base of your organization. You can easily create training videos and content and nurture your upcoming team.
This revolutionary HR software is a great help in generating instantly customized pay-slips, resume reporting and TDS calculation. Its offerings are highly copious. Despite this fact, operating its human resource app is an easy job. Well, all thanks go to its diligently build API.
What makes it enter in the list?

It comprises a well-integrated suite of features which handle every single HR task.
7. SIGMA-HR
The human resource app, SIGMA-HR helps you offer a self-service portal to your employees. Along with the HR reports, you can easily get the CSR reports and other HR responsibility reports with high-end precision and promptness by using this HR software.  We must say that getting a job history was never as easy as it is with SIGMA-HR.
What makes it enter in the list?

Unlike others, it not only takes care of the work but of work-related accidents as well. With its work-accident suite, you can keep an eye on the preventive measures undertaken and reduce compensation cost.
With the advent of technology and a growing affinity toward mobility, many leading HR software solution providers have started offering human resource app. Now, you need not to be on your system to send a salary sheet, sort the resume or even do job posting. Everything can be done over a smartphone.

Sound great. Doesn't it?
But, you just can't make a random pick. Just as every business is different, every human resource app is also different. If you slipped a little, you end up buying one which is totally vague and gives you a serious headache while operating.
The copious number of options in the market makes the job of choosing HR software for your business makes it even more strenuous. That's why we came up with this list of Best 7 tools for you. Read about them carefully and pick the best one, which suits your requirements.