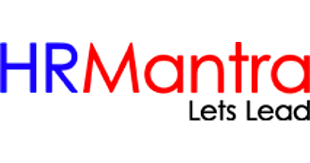 HRMantra : No. 1 In Employee Management Software
Today, Employee Retention has turned out to be a top concern for many organizations. Most companies are making use of Analytics to estimate the Rate of Retention and decode why certain employees are less engaged than others. Top companies are offering various benefits like Free Food, Unlimited Vacations, and even Stock Options to their employees to see which freebie works.
But, do they add real value to Employee Engagement? Let's see what really works.
Looking for Employee Management Software? Check out SoftwareSuggest's list of the best employee management software solutions.
Perhaps companies are unable to figure out the reasons for low retention rate. Over the years, employee management has been bothering top business leaders. "What really matters for employee engagement?" is the most common question for organizations to answer.
According to a research, the following 5 factors can improve employee engagement and thus increase employee retention.
1) Foster Great Company Culture
If there is something that directly impacts all of these – Business performance, Employee engagement, and Employee Retention, it is the culture you and your HR Department develop and maintain in your Organization. Companies/Organizations should develop and cultivate a great and co-operative culture in order to increase their employee engagement and subsequently employee retention. You can also improve the working culture in your Organization by simplifying all the processes related to employees and their welfare with the use of a HR Software solution.
2) Bridge The Gap Between High-level And Low-level Managers
This is the most common issue in organizations of all sizes. Certainly, some sort of a gap do exists between top-level hierarchies and low-level hierarchies. But as the owner/founder of your Organization, you should bridge this gap to increase the overall productivity of your employees. Make sure that your employees are able to freely express all their ideas towards organizational development. Brainstorming sessions should be conducted on regular basis to empower and exchange the views. Moreover, employees should be given a chance to take-up new challenges at work place.
3) Good Working Environment
Given the increased work pressure in organizations today, Leaders/Managers should develop a flexible and supportive environment at the workplace to increase employee engagement. For this, you can offer Employee Wellness Programs apart from providing them with flexible work-timings. This will have a great impact on employee engagement. Recognition is another major driver of employee engagement. So create such a working environment where recognition flows from peer to peer as it is the best way to make your Organization the most sought after when it comes to employee engagement and retention. Here list of top Employee engagement solution for your organization.
4) Ample Growth Opportunities
Creating opportunities for employee growth can be a challenge. This is because you can achieve this only when your employees learn the job, work on assignments, and take new challenges. Your Company should support talent mobility and encourage employees to move from a role they are productive at to another where they need to undergo training. This will make them feel that they are able to learn and grow individually in their careers as well. You should make this sort of mandatory in your Organization in order to improve both – employee engagement and retention.
5) Maintain Transparency In Leadership
Transparency in your leadership practices have a direct impact on the employee engagement in your Organization. Research reveals that the Companies which are at the top position in the industry are there due to the transparency they maintain throughout their internal hierarchy. Transparency in leadership is considered as one of the major drivers of company loyalty, which in turn increases the employee engagement and also employee retention. You as a Leader should invest in your employees and also motivate them regularly. You should also try to engage everyone in your organization as much as possible.
The Bottom Line
You should emphasize on employee engagement as it will directly impact your organization's success and growth. You can also take the help of a Human resource management solution  as it can easily increase employee engagement by organizing systems in a better way!!