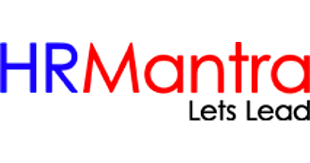 HRMantra : No. 1 In HR Management Software
Choosing an HRMS Solution for Your Business
A common mistake many organizations make when they pick HRMS solutions is that they go about the selection process without putting enough thought into the specific needs of their business. They follow the herd and choose an HRMS solution based on industry trends and popularity. 
Some HRM software features can go a long way in helping your organization perform better. However, many organizations tend to overlook the importance of these features and opt for the more standard HR features and modules to contain the cost of the HRM software.
Top Features of HRM Software
Let's take a look at some HRMS features that can revamp your existing HR processes and give your HR operations a new lease of life:
Project Management
The project management module in HRMS solutions allows the HR team to work smarter. It creates a roadmap for various HR management projects, tasks, and activities. It enhances team collaboration, fixes accountability, and ensures the timely completion of multiple tasks related to the project. 
Based on our research at SoftwareSuggest, we found that only 8% of HRMS or payroll software solutions have this feature. Some examples of these HRMS solutions are HRMantra, Minerva, Greytip.
The benefits of the project management feature in HRMS solutions are as follows:
Timely completion of tasks

Improved quality and quantity of output

Increased employee satisfaction

Enhanced HR team productivity
Looking for HRM Software? Check out SoftwareSuggest's list of the best HRM software solutions.
Exit Management
The exit management features in HRMS solutions allow you to process employee exits smoothly. They enable you to manage final settlements with the employee seamlessly. They also ensure the timely recovery of all company assets from the employee. 
An efficient employee exit process can help you part with employees on a good note and enhance your brand image as an employer. At SoftwareSuggest, we found that this feature is provided by just about 34% of HRMS solutions such as HR-One and BeeHive.
Some benefits of the exit management features are as follows:
Seamless and efficient employee exit management

Accurate processing of full and final settlements 

Timely and successful recovery of company assets
Training Management
Training is essential to help employees sharpen their existing skills and acquire new ones. Effective training programs can raise the level of employee performance across the organization. 
As per cour research, 60% of HRMS providers offer this feature. Some examples of such HRMS solutions are EbizFrame, WebPay, EmployWise.
Here are a few benefits of effective training management using an HRMS solution:
Enhanced employee performance

Increased employee productivity levels

Improved employee retention
Induction Management
Many HR departments underestimate the importance of proper employee induction. However, it is a critical process that provides new employees with an objective view of your company, organizational culture, and work ethics, making it easier for them to adapt to a new environment.
Only 10% of HRMS solutions like Manpower recruitment Software and HRMantra come with this feature. 
Here are some of its benefits:
Employees have all the information they need to adapt to their new role quickly and begin delivering results that much sooner.

Expectations are set, and doubts and queries are resolved, eliminating any confusion and frustration arising from a lack of clarity.

It brings all employees on the same page, aligns them with shared objectives, and enhances overall operational efficiency.

Welcoming employees with a formal induction process can help them feel valued and respected.
Employee Self Service Management
Employee self-service features in HRMS solutions allow employees to manage various aspects of their employment and obtain information independently. 
Employees can view and update their personal information, apply for leaves, manage their benefits, view attendance data, acquaint themselves with various company HR policies and procedures, and more without relying on the HR team.
About 54% of human resource management systems provide this feature. Some examples of such HRMS solutions are SENSYS, Prime Technologies, Payroll OnDemand, etc.
Here are some benefits of empowering employees with self-service features:
Reduced scope of duplicate data entries 

Better data accuracy

More transparency

HR teams can focus on more strategic tasks.

Enhanced employee satisfaction
Key Takeaway:
No two organizations are alike. You must avoid merely going with the flow and picking standard, mainstream, and popular HR software solutions without giving much thought to your organization's unique requirements. Instead, look for HR software solutions that come with features that will help you gain a competitive edge. 
Summing Up:
All these HRMS features can improve the overall efficiency of your organization and enhancing employee productivity levels significantly. It all boils down to finding an HRMS solution with features that come closest to fulfilling the specific needs of your organization. 
You may also refer to SoftwareSuggest's infographic for selecting the right HR software for more information.
Similar guides and blog articles: