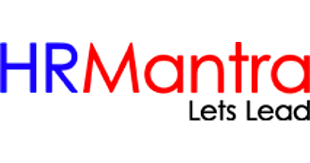 HRMantra : No. 1 In Performance Management Software
For any organization, it's imperative to keep a track of the performance of its employees along with its own. But the worst-kept secret has been the fact that the old parameter of ranking or evaluating employees' performance does nothing but embodies the irrationalities of so-called corporates.
Many business executives and corporate professionals alike too often view the old method of performance management as nothing but time-consuming, meaningless, and excessively subjective.
Looking for Performance Management Software? Check out SoftwareSuggest's list of the best Performance Management Software solutions.
They desperately want the future of performance management to be exceptionally different.
As a matter of fact, "The success of an organization is highly evaluated by the performance and dedication of its employees, both as a team and individuals". 
And that's the reason; there has been a substantial shift in performance management systems.
In today's cutthroat competitive landscape, leading an efficient team means leading each individual in the right way. That's accomplished by shifting your style from the conventional benchmark concept to a reliable strategy that can primarily focus on employee development.
In this post, we'll discuss the shift and how it would bring goal-oriented employees to meet organizational objectives. 
But before we aggressively rush to the future of performance management, let's discuss the traditional concept of performance management.

What is performance management? 
Performance management, in a simpler term, is the process of managing employees' performance. The term latter used to help employees perform better, these days, undergoing research and transformation. 
Most people can't believe it but the industrial mid-20th century image of factory workers in grease-stained overalls was the real definition of performance management. It simply put how a worker should do their job; their boss makes intimidating remarks, to ensure employees must follow stone-age rules.
Unlike when workers feared their managers, tables have turned around in this tech-dominating era.  People are now at the forefront and managers are helping the employee to build a robust professional relationship.  
It's time to be relentlessly focusing on goal-setting, measuring progress, and feedback for the consistent employee development.
Here's How Future of Performance Management Looks Like
New and Improved Ways of Performance Management You Must Know.
Here is the future of performance management that has been started adopting by most professionals in the current scenario. 
Employees Need Leaders, Not Bosses
Gone are the days when bosses used to follow an ineffective form of performance management and expect impossible expectations, give improper feedback, or always play politics around. 
These days, coaches or leaders are widely preferred as they develop their employee's skills, and communicate frequently and openly. 
And that's the future of performance management!  
Today's employees are majorly millennials who want inspiring leaders in their life than intimidating bosses. 
They are always ready to apply their creativity and skills in their work while constantly developing the new ones and meeting organizational objectives. The performance of an employee arises from the inner feeling that they are contributing to something incredibly important and best for the company. 
Nonetheless, when smart, creative, and socially-networked employees don't feel their job is fulfilling, they probably would be finding some another spot to showcase their talent.
Also, Read: Performance Management vs Performance Appraisal: What's the difference?
Work Together, Expect Together 
The old and conventional form of performance management was all about ordering workers what they must do and how without even thinking or asking about their suggestions. 
In a nutshell, it was used to be a one-way term.
And that's where most corporates used to get failed? 
If you want your employees to feel accountable for what they do, you must ensure clarity by setting a benchmark altogether. Always remember that when you involve your employees in the process, they would likely give their best and consequently, their performance would be significantly increased. 
Each time an employee fulfills their goals that you sat together, the trust between you would get stronger by the time.
When we're talking about the future of performance management, how we could forget the most important aspect, i.e. none other than feedback. When you're offering feedback on employee performance, don't demotivate them; ensure that the suggestion must make sense with the expectations, instead. 
You need to keep organized and check in often to make sure that you're on the same page regarding the expectations you set.
Don't forget that the feedback must be focused on what's next for the employee, whether it could be working on skills that need to be polished or moving beyond for a new challenge. 
Tip: When you prioritize the feedback, employee development bound to take its best form. 
Keep this in mind that the feedback must be associated with the previous goals that were set and agreed on and most importantly, it must be framed concerning future growth prospects. 
Communication management does play an imperative role in the development of employees to make the future of performance management an absolute success. 
Unlike traditional performance management mindset, the new period would help to significantly reduce infrequent reviews and interactions. 
The best thing about communication is that it emphasizes the employee's journey, making them better in almost all spheres of life. As an employee, you must replace performance appraisal reviews with frequent chats, tutorials, check-ups, and coaching sessions.
Final Thoughts
The pathway to the future of performance management isn't a cakewalk but making the right and effective step will bring about significant and positive changes in the organization, positively impacting employee development.
Some of the key elements of a successful process include set objectives, start with performance planning, improve productivity, training managers, checking the performance review, associating performance with rewards and recognition, and encourage employee participation in core business activities.
Companies in high-performing sectors such as media, technology, and finance are ahead of the curve in adapting to the future of performance management. There is no arguing with the fact that organizations in these sectors are aggressively pioneering the transformation of performance management while a few more companies need to quickly adopt it.