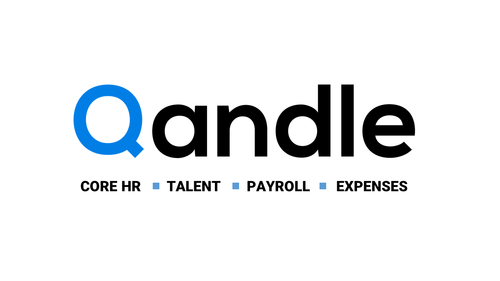 Qandle : No. 1 In Workforce Management Software
The workplace of the future is here. What is your organization doing to keep itself relevant and competitive in this ever-changing environment, especially with regard to your workforce?
We surveyed x HR leaders and industry experts and found that the factors mentioned below are going to dictate the way organizations will shape their recruitment, training and development, learning policies and any other mandates which have anything to do with their employees. Here are the trends that are not really trends but vital elements of the HR plan for any organization looking to make a successful jump to the digitized workplace.
Looking for Workforce Management Software? Check out SoftwareSuggest's list of the best workforce management software solutions.
Important Elements for Digitized Workplace
Employee experience is slated to be at the forefront of all major HR decisions as technology becomes more pervasive in the workplace.
59% of HR leaders we surveyed stated that improving employee experience is a key priority.
What employees have increasingly started looking for is a seamless experience that enables them to direct optimum effort to achieve optimum results.
What does this mean? As digitalization becomes more and more prevalent across all industries, there is a need to take a consumer-oriented approach towards workforce management. Simply put, it's high time that companies started treating employees as the stakeholders they are. Employee experience or EX finds its parallel in customer experience and is an integral component of employee loyalty and retention.
Employee engagement is an important facet of the overall employee experience. It's no surprise that employee engagement is a pivotal aspect of organizational growth. Gallup made it clear as early as 2013 that employee engagement is a factor that drives growth, to a considerable extent.

In the age of the digital workplace, the need for effective employee engagement is more than ever.
Our research found that 70% of business leaders believe that digitalization will contribute greatly to their market growth and survival in the coming decade.
Of those who agreed, 87% are positive that enhancing employee engagement is going to be one of their top priorities in the workplace of the future.
As the end of 2017 approached, Josh Bersin of Deloitte declared that people analytics is here with a vengeance and that it's here to stay. He was right. People analytics matured and so organizations went into overdrive with respect to leveraging their people-related data. People analytics is a repository of various tools and products which leverage analytics, machine learning and now, even AI (Artificial Intelligence) capabilities in order to effectively understand and act on signals received from talent data across the entire employee lifecycle. 
Among the most well known and widely used people, analytics tools are Human Resource Information Systems and Management Systems (HRIS and HRMS respectively). These tools have enabled 77% of our tech-savvy respondents to make strategic, better-informed hiring and employee development decisions. Of the rest, 60% are actively on the lookout for the right people analytics tools to serve their organizational needs.

Effective Succession Management
Digitalization is going to have its impact on nearly every aspect of the workforce management of your organization. Succession management is no different. Leadership development and enhanced succession management are emerging as significant concerns for HR leaders.
65% of talent management leaders rated the current state of leadership development efforts in their companies as 'poor'. On the other hand, 55% of HR leaders agree that they have to invest more in leadership development, which will, in turn, help their companies to plan their succession management in a more demand-driven manner.
There is a greater focus on giving employees, especially high-potential employees, greater avenues for development and more enriching work, as opposed to promotions or hikes. It's up to your HR leaders to take the time and truly connect with the relevant employees to figure out what they really value when it comes to their job. If these employees see a stable future at the company, HR must ensure that the skill and development gaps needed to make that future into a reality are filled.

Planning for Emerging and Trending Skills
AI, Machine Learning, Blockchain, Big Data (one could go on) are the future. With this in mind, companies have to gear up to plan for recruiting employees with these skills or to upskill existing employees.
30% of the organizations surveyed had a formal workforce plan for emerging skills in place, while 31% had an informal one in place. You don't want to be part of the 39% who have no plan yet.
Handling blockchain and maneuvering Business Intelligence tools are going to critical skills for the employee of the near future. With new tech skills like Google and Yahoo Flutter, Progressive Web App, and Robotic Process Automation coming to the forefront, recruits with these skills will be high in demand, but short in supply. Again, there is an urgency for demand-driven planning when it comes to recruiting for these skills.

Soft Skills? Always Relevant
Surprised to see soft skills in an article that talks about the heavily digitized workplace scenario of the future? Well, it turns out that soft skills will likely never go out of style, at least not as long as human beings, not machines, are at the helm of organizations. It's the routine jobs that will become more automated, and the importance of skills such as conflict management, change management, personal productivity, time and stress management will be shifted to the foreground.
94% of our respondents stated that leaders with such soft skills will be a critical element in making the transition to a digitized workplace.
They believe that these skills will assume even more important as organizations drive their digital transformation and that the companies which are fostering these skills in their employees will be the better performers.
Our research survey covered 384 HR leaders, talent development managers, and recruiters across 9 industries. We believe that the insights mentioned in this article will serve as an excellent guide or at the very least, as a helpful starting point on the basis of which you can make an informed decision about the systems and skills you need to equip your organization with, in order to make the transition to a fully digitalized work environment a successful one.