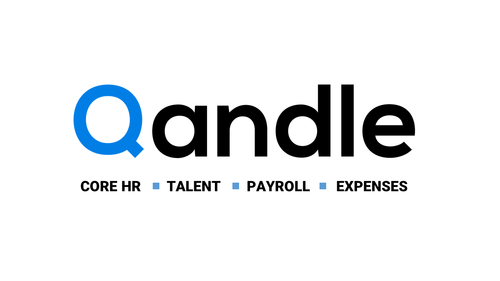 Qandle : No. 1 In HR Software
As businesses grow, they expand globally, and there needs to be a system to effectively manage a global workforce. However, changing any global HR system for a global workforce requires detailed planning and implementation to ensure a seamless transition between processes, along with minimal workflow disruption.
Looking for HR Software? Check out SoftwareSuggest's list of HR Software solutions.
With the new technologies available to connect offices across the world, HR departments can be compliant with offices irrespective of their location.
Let's dive into the basics of global HR strategy, along with some steps to implement a global HR system successfully.
What is global human resource management?
Global human resource management, also referred to as global HRM, is a term used to inclusively define all the HR processes of an organization, including payroll software, talent management software, and more. Thanks to advancing technology, global expansion is no longer a dream but a feasible reality. However, there needs to be a system in place that is capable of managing these multinational organizations and serve employees around the globe.
Why do you need a global HR strategy?
Leveraging a powerful global HR system can help you ensure that all employees remain active, engaged, collaborative, and contributive to the organization. This way, when a new business strategy comes into play, you can dive right in without pausing to figure out the next steps.
Here are a few reasons to implement a global HR strategy.
1. To offer employees flexibility
Employees are fond of career-building, cultural experience that offers global mobility. With remote work becoming easier and more accessible, it is essential to adopt a global HR system that enables you to provide such opportunities.
2. To prepare for growth
Currently, you might have a team of ten people, but it does not mean you will stay that way. As your customer base will grow, you will find the need to expand and grow and acquire opportunities that can potentially increase your global footprint. By implementing a global HR solution, you can get built-in support for international employment, tax situations, and payroll, which will allow you to place international teams as opportunities come.
3. To harvest leadership
Harvesting leadership from the employees within the organization is a high-priority for several companies, and so is the ability to be able to move high-performers to new locations. A global HR system makes it easy to offer better opportunities to your existing employees, which helps you retain talent and fuel your leadership funnel.
4. To simplify relocation transitions
The chances are that you are already moving your staff around the globe, but your resources and tools might be less effective and put excessive load on your mobile employees. The right global HR solution can significantly improve the employee experience by offering mobile employees self-learning tools. Such tools will enable them to check out the neighborhoods where they will work and reside, along with commuting details and expenses. Thus, it will make the overall process less burdensome.
5. Easier recruiting
Young employees are often excited by new opportunities, adventures, and cultures. If you have implemented a global HR solution as a part of your HR strategy, you will be equipped with the tools required to offer such opportunities. Thus, you will have the upper hand in recruiting and retaining talent.
Also, Read: How HR Departments Can Use Tech to Improve the Recruitment Process
6. Increased diversity
Diversity is a crucial aspect of driving better innovation, inclusivity, and innovation. A robust global HR system can enable you to enhance diversity as you can attract workers from any location, gender, ethnicity, or culture. Thus, you can eliminate the barriers that would have otherwise restricted you from accessing the global talent market.
7. Compliance
Last but not least, you never want to fall short of meeting the compliance guidelines for factors like immigration, taxes, and compensation. A global HR system consists of an in-built compliance solution that ensures you satisfy international, national, regional, and local regulations.
How to successfully implement a global HR system?
Successfully implementing a global HR system can help you overcome several compliance, planning, and technical hurdles. There are several critical factors that can make the difference between a flexible changeover and weeks or months of troubleshooting. These factors include:
It is crucial to target your implementation process to a particular region, along with considering the resources available, people involved, and working practices. Implementing a system in an office does not assure its success in another office. Every roll-out needs to address regional and local challenges to make the system compatible with the user experience, the local language, etc. Be sure to consult and seek feedback from local managers on issues that can play a role in affecting the roll-out.
A business should create a project team to develop, manage, and coordinate the implementation of the system at the global level. In addition, it is vital to create teams to handle the application at local and regional levels as well. These teams should consist of HR and IT experts to ensure seamless accommodation of all technical and HR needs.
Before implementing a new plan, you should give prior warnings to the users about the new system, with regular reminders until the roll-out day arrives. Provide the users with details on the format and timing of implementation, so there are no last-minute surprises. Moreover, have a dedicated team to answer any queries about the new global HR system. Preparing users in advance can enable them to make any documentation beforehand.
More importantly, your roll-out plan should be phased, both within individual offices as well as regionally. Rolling out the system is parts that help you get feedback and make corrections to any functionality problems before implementing the system in other regions. It also enables you to adjust the system to any regional quirks. Similarly, the users should also get access to the system in a phased manner, starting from the executives and then going down stage by stage. It gives senior members ample amount of time to learn and get proficient in the system.
You can also seek help with implementing the roll-out process. The supplier of your global HR system will be well-acquainted with any potential problems that users can face. Getting help from them is the best way to ensure a seamless roll-out. Thus, instead of spending time and resources in figuring out the challenges, utilize the vendor knowledge by taking their help at all stages and seeking their advice on efficient global roll-out.
Projects that involve a comprehensive transformation of business processes are likely to encounter resistance. To overcome this resistance, business owners, executives, and senior management should support the change. When a system gets support from the top-level, it becomes easier for the HR teams to gather buy-in from mid- and local-level management as well. Furthermore, executive buy-in makes it easy to successfully facilitate the project.
Communication can play a pivotal role in the implementation of a global HR system. You should keep the company in the loop about the upcoming change, along with its effects by sending out regular emails, announcements, and newsletters. HR departments need to be updated regarding the timing of transitions, methods of change, and training required. There is a massive difference between software that is individually installed on every system versus a program installed on servers and available to everyone in an instant.
Also, Read: Biggest Challenges For HR Software Industry In The Coming Years
Mistakes to avoid when implementing a new global HR system
Successful implementation is a result of proceeding with the selection and configuration process perfectly. Here are a few mistakes to avoid when adopting a new global HR system.
Not having a project plan
If you fail to plan your selection and implementation process, you can end up picking the wrong product, which will take twice as long in application and execution. Thus, before getting to a vendor, discuss with the stakeholders and procurement team to create an effective project plan.
Lacking appropriate project resourcing
In most cases, HR managers carry out the implementation themselves, and it is a good thing. But, the process requires a lot of planning, testing, and tweaking, and an HR manager might not be able to facilitate these tasks all by themselves. Thus, it is essential to appoint dedicated project managers for each work stream.
Not considering it as a project
Many business owners consider the implementation of a new HR system as a sidelined task, which can be detrimental to the entire process. Although you might not need to follow a project management manual, be sure to have clear project objectives, project manager, effective governance, and success criteria. Without considering it as a project, you will end up with an ineffective system that is wrongly implemented. Thus, ensure that the procedure is formal and structured.
Conclusion
Adopting a new HR strategy in the form of a global HR system could be a revolutionary change for any business. But, not implementing the solution properly can result in technical and management issues, which will lead to the opposite of what your business objectives are. Thus, consider the points discussed above to ensure the roll-out and implementation of your global HR system is a smooth process with minimal problems.