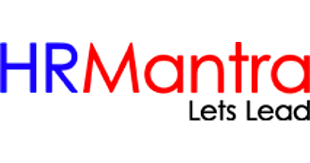 HRMantra : No. 1 In Recruiting Software
Whenever you have a job vacancy and place an ad or announce an interview, most of the time, you are faced with many applications pouring in. Of course, you need to scan through the CVs and experiences of all these candidates in order to finally arrive at that ideal person who meets all the requirements of the open position. But how do you do that? After finalizing the last bunch of qualified applicants, you hold an interview.
Looking for Recruitment Software? Check out SoftwareSuggest's list of the best Recruitment Software solutions.
And with candidates spread all across the globe, a face-to-face discussion is usually out of the picture. Sometimes, you also need to have a virtual conversation in order to call the applicant for a final in-person round. Again, with work from home jobs increasingly on the rise, the best bet is to go for a telephonic or video interview. But which one is better? This is exactly what we will address in the following sections.
What Are The Benefits of Video Recruitment?
If you didn't know already, almost 300 applications are received for every opening in the corporate sector. One-way video interviews allow applicants to record their answers to a series of text or video-based questions. They need to do this in the given amount of time and as a result, the total time for the tedious screening process is considerably reduced.
Even candidates think that a video interview is a much more simplified, straight-forward and easy process. They receive a customized email inviting them to attend the interview, which is curated as per your company guidelines. As a result, they know that they have made it to the next round and you don't need to clutter their inbox with unnecessary emails. To make it easier, you can even give them some handy interview tips as part of the test process.
Currently, more than 60% of interviews are conducted over mobile devices. Why? Because the young generation finds it extremely convenient to handle smartphones and tablets, and partake in video recruitment. Additionally, this method allows you to conduct interviews outside regular office hours, saving vital time to be invested in making more strategic decisions.
Video recruitment is also quite flexible since applicants can take the interview at their leisure hours. This causes less stress and allows candidates to deliver better performance.
To add to this, video interviews lead to cost as well as time savings. You no longer need to schedule interviews, there are no repeat measures, and the whole process becomes very easy to review for hiring managers. 
Video recruitment vs telephonic interviews: Which one is better?
There is often this ongoing debate between one-way video interviews and the conventional phone screen interview when it comes to screening candidates. But which one is better. Let's find out.
Telephone interviews form a vital aspect of any type of selection process – be it the hiring of people for basic roles or more senior and managerial positions. There's practically no one who has not engaged in a phone interview in their lifetime and employers regularly apply this step in order to ensure that the skills and experience they are looking for meets the requirements of the job opening. This also enables them to strike off a few names from their long list of suitable, qualified candidates. Quick and cost-effective, it shortens the interview process. 
However, emerging technologies in the field of recruitment are providing companies with new, innovative ways that enhance the efficiency of the recruitment strategy, thereby leading to time management, resource optimization, and cost savings. Video recruitment is one such method that is gaining major ground in the realm of talent hiring.
Yes, it's true that both one-way video interviews and phone interviews lend you the chance to pose questions at the candidate and gauge his or her skills. However, video recruitment gives you a detailed picture of the applicant's qualities and abilities. Why? When you do not depend on only the interviewee's tone of voice, you get a clearer insight in his or her areas of interest, personality, and professional behavior. Facial expressions and body language are vital parts of visual cues that reflect one's confidence and behavioral patterns. You have a first-hand glimpse of how the person will behave once he or she starts working in your company.
Phone interviews are a hassle when it comes to scheduling them: you need to be available during the allocated hours and even the candidate needs to adhere to the timeline. In contrast, one-way video interviews don't need this tedious scheduling process. All you need to do is, make a list of interview questions, allocate a time frame, email the link, and then check the recorded answers whenever you have time.
Previously, traditional phone interviews were considered to be the most time-saving process in order to screen a candidate and invite him for a face-to-face round. But these discussions take place over prolonged periods of time, even though you make up your mind in the first 15 minutes. However, in the case of one-way video interviews, you have the liberty of skipping and moving on to the next candidate if you think you do not have the right applicant within the first few minutes. 
Again, when it comes to phone interviews, you always do not have a ready list of questions or a set timer. You may have prepared the same set of questions for all the candidates but the nature of discussion with each individual is different and you may not be able to extract the exact information that you had been looking for. Sometimes, you cannot even recall all the responses when it comes to shortlisting the applicants. Meanwhile, one-way video interviews ensure that all the candidates are asked exactly the same questions. With a sufficient amount of time at their disposal, they can prepare and give good, detailed answers. Not only this, if you wish, but you can also pause and replay answers, which is an efficient way of selecting the perfect candidate.
At times, it may so happen that you are confused about your decision. And you may need more people to help you in narrowing down the candidate pool. And in the case of phone interviews, you shall have to make sure that all the individuals needed in the decision-making process are available during the interview. Video interviews, in contrast, enable the relevant authorities to come together and make a decision at their convenient time. Doing away with the cumbersome process of tracking interview notes, video interviews allow the recordings to be shared with others so that each person can take an informed, independent decision. 
With so many advantages, it is not difficult to understand why video recruitment is such a convenient option for organizations. This popular and efficient method makes the whole screening process extremely streamlined, efficient, and quick.