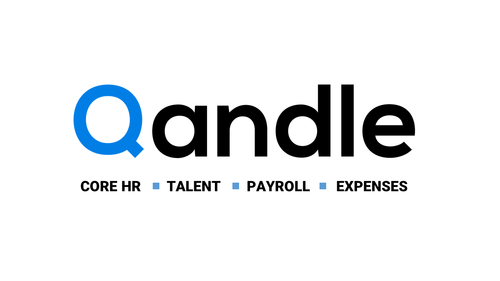 Qandle : No. 1 In HR Software
Experienced HR experts agree: managing people can be easy and hassle-free! HR Managers have revealed their 6 secrets of keeping leave management hassle-free. Let's take a look at them!
Secrets of Hassle-Free Leave Management
Secret 1: Automate!
Take a while to think about the most tiring and painful task that you do daily. Checking how many days off are left when someone asks you? Looking for and waiting for a manager to sign the holiday request down? Putting all the papers in order? Something else? Forget it. Go digital and automate it! Modern HR management tools can do all that work for you. Thanks to using the right leave management system you can keep all the data and its history in one, eco-friendly place.
Why bother? It saves time, that's first, plus you are free from the most wearisome and repeated work. Automation lets you manage your time better, and use it smarter!
Secret 2: Leave Your Desk Behind
You can't work remotely as often as you wish, because all the documents you need are stored in the office? We feel your pain, but the pain is unnecessary! When you use a leave management tool that offers a mobile app, you can work remotely as much as you wish, and you can do it from wherever you want! Also, keeping all the documents and processes in the cloud gives you access to all the employees' data, even of those who work in some other location.
By using the smart HR leave management system, you are happier, less stressed, and have everything under control no matter when and where you are. The sudden dental visit is not a problem anymore, nor is the remote work. You have access to all the data you need, whenever you want.
Looking for Leave Management Software? Check out SoftwareSuggest's list of the best leave management software solutions.
Secret 3: Communicate Better
Do you know the struggle of looking for the right manager to sign the papers you need them to? Or maybe people keep on coming to your office to ask about the certain employee holiday duration? Or you witnessed a fuss because someone didn't know that his/her employee is currently on vacation and nobody informed them? Yes, we all know those kinds of situations. Our HR experts admitted that they got rid of them easily by using the online notifications system in their job. They create a flow of who and when should be notified about the holiday request, its approval or denial, and the system does it for them.
Thanks to the online notifications! Everyone is well-informed, and communication in the whole company gets much better and more fluent. You share the most important information with everyone involved just by a few clicks, sitting at your desk. The absence calendar view is also helpful, clear, and handy!
Secret 4: Let All The Tools Work For You
If using the next online management tool does not convince you, just take a moment to listen to our experts. They all agree that the all-in-one kind of HR systems that offer a lot of integrations (Ex. with Slack, management apps, G Suite, Office 365 and more) lets them work less and more efficiently.
You don't waste time on updating several communication channels or work management systems. You click once, and – there you go, the integrations work for you!
Secret 5: Forget The Reports
Nobody likes to create reports. And as an HR Manager, you are obliged to do it a lot, and yes, they are necessary. A tool that creates them for you in seconds is just a true time-saver, isn't it? Our happy experts admit that they use those kinds of tools a lot and that they make their work easier and hassle-free!
Secret 6: Be Eco
Taking care of the environment is just an added value to all the points mentioned above. In the 21st century, we truly DO NOT need tons of printed papers and trees to cut. How to avoid briefcases full of documents, that are hard to organize and segregate? Go digital! Think of how much time does it take you to find a single document when you need it? How many times do you do that a day? Do the math… and let us tell you, that with online HR management system this process (thanks to filters and advanced search options) takes you SECONDS.
So how to become a hassle-free HR Manager?
Just think about the 6 secrets and start looking for a Leave Management tool that suits you the best. Calamari offers all the functions mentioned above, so trying our free demo would be a good start! Join the group of hassle-free HR managers, who enjoy holidays and remote work with ease, still having everything under control!