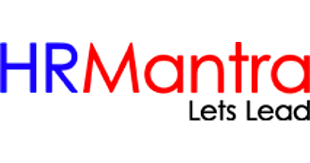 HRMantra : No. 1 In HR Management Software
HR-One is the flagship product of Delhi-based Uneecops Technologies Ltd. Today, this software system is among the most trusted and widely used HR automation system in the market. HR-One is a Simple, Scalable, and Accessible Employee Lifecycle Management System. It has been designed and developed to enable better workplaces, to make workplaces more simplified and productive.
Currently, organizations having an employee range of 50 – 10,000+ are using the system, with the daily user base of HR-One equal to 1,00,000+. HR-One, in one sentence, can be described as "the complete Employee Lifecycle Management System". HR-One is a cloud-based, customizable, automated and completely scalable Human Resource Management System (HRMS) that can be used in organizations of all sizes.
A Brief Intro About The Company Behind HR-One
The Uneecops Group, headquartered in New Delhi, has Offices in Noida, Ahmedabad, Kolkata and even New York & Singapore. The Company, having 20+ years of experience in IT Infrastructure, IT Products & Services, and Renewable Energy, is the Trusted Partner of Global Tech Companies like Microsoft & SAP. What's more, Uneecops is a CMMI Level 3, ISO 20000-1: 2003 Certified Organization! No wonder this Company is responsible for developing a technologically brilliant software such as HR-One!
The Many USPs Of HR-One: Why You Should Choose HR-One For Your Organization
Comes with a comprehensive set of 15+ Modules and 15+ ready Integrations for full Scalability

Is a cloud-based system that can be accessed in real time from multiple devices

Can also be installed as System within the premises of the Company or Organization.  

Functionalities to help you take care of each stage of Employee management software Lifecycle from Hire to Retire

Easy and Quick

Resume/CV Parsing

– Conversion of Resume/CV document into structured information or XML format for easy storage, reporting, and analysis

Even offers Modules such as Statutory Compliance Management

Can easily integrate with other business applications like ERPs, Outlook, Tally, Biometric Machines, Communica

tion Tools, Microsoft Products, SAP Business One and many more

Can be integrated with Google Maps for

location-based Attendance

Fast Implementation and Friendly User Experience

SQL & SSL Certified as well as Penetration Test Verified

Send Requests & Do Approvals on the go from any device

Create and Visualize reports on Mobile

Short & Simple Implementation process that ensures you get started in a few hours instead of days!

Flexible Pricing – Pay as you go, and this includes Hosting & Support

Provides for Application Programming Interface (API) which makes it easy to customize the features according to the User's Requirements.
Modules Of HR-One Designed To Deliver JOY To Employees:
The HR-One software stands out from other similar HRMS software on many parameters. The software is mainly known for its comprehensive yet scalable set of modules. The following are some of the modules of HR-One which have been developed with a view to delivering joy and peace of mind to employees:
Recruitment Management: Good and Fast Hiring, in Budget
With HR-One HRMS, the critical recruitment process can be easily managed and automated. Processes such as Managing the hiring requests, Sourcing candidates from Referrals/Consultancies, etc. can be very easily managed, all thanks to the Recruitment module of the software. The module even offers features such as Interview and Feedback Management, Applicant Status Tracking, and On-boarding.
Workforce Management: Keep Records Updated, Manage Settlements & Letters
One of the most important functions of an HR personnel is to ensure that the workflow in the Organization flows in a pre-set and smooth manner. The Workforce module by HR-One allows HR personnel to set permissions and define all the policies related to the Workforce. This module of the software also functions as a central repository of employee data. The Workforce module also takes care of Employee Data Management, Document Storage, Letter generation, and even Employee Life-Cycle Management from joining to separation.
Time Office Management: Track Locations, Attendance and Manage Rosters
Managing the time-keeping function is quite important in any organization today, as this is one of the crucial ways to evaluate an employee's performance. The Time Office module of HR-One is a comprehensive leave and time management module which empowers the HR personnel to accurately evaluate the performance of all the employees in the Organization. Employee salaries and benefits from one of the largest chunks of expenditure of an organization and this module ensure that the employee wages and benefits are dispensed in a 'fair' manner.
All that the HR person needs to do is set the information about the leave policies, leave types, company holidays, etc. into the HR-One software system. The module will take care of everything, right from a collation of paid days and overtime of each employee to tracking of compensatory offs and leaves. The module also provides seamless access to real-time attendance and work-hours of the employees, all thanks to its easy integration with biometric attendance system.
Payroll Management: Declare Investments, Simple Salary Processes with Statutory
Payroll is another critical function of an HR personnel. The Payroll module of the software allows HR members to define salary structure for different designations and even manage taxation. The module helps in automating and processing the payroll along with the salary components such as Bonus, Basic Salary, Tax, Medical Insurance, etc.
The module makes available all records of employee compensation, perks, facilities, insurance, etc. in one place. The module takes away a lot of manual load from the HR teams by automating all the critical procedures related to payroll, thereby eliminating any chance of human errors.
Expense Management: Define Expense Policies & Manage Expense
HR-One has highly intuitive and well-integrated functionalities when it comes to Expense management. The Expense module of the software tracks and manages all the expenses and disbursements of an Organization. The module makes it quite easy to manage petty expenses such as local conveyance, travel, etc. The module makes the management of travel itineraries much more process driven by managing all the bookings from a centralized travel desk.
Performance Management: Set Objectives, Define Review Cycles, Manage Appraisals & Increment
One of the critical lookouts of any HR Team is to ensure that the employees are well-synced with the defined organizational goals and are working towards that direction with all their efforts and commitment. HR-One's Performance Module fully helps the HR personnel in setting objectives for team members, track and review their progress in real-time, and eventually do increment evaluation.
The best thing about this module is that you can do all this from a single dashboard! The module considers factors such as Key Result Area (KRA) and Key Performance Indicators (KPI) to help HR personnel easily manage a transparent Review and Appraisal system.
Training Management: Manage Multiple Courses, TNI for teams, Collect Feedback
HR-One creates training modules and procedures that help HR personnel easily evaluate the competency levels of the trainees and interns. The Training module of HR-One enables the HR members to set a skill matrix so that the right training can be administered effectively to the right people. The module is designed to help the Training Department in easily managing the training calendar as well as obtain and collate trainer feedback. The module even generates alerts and notifications regarding training needs of the employees.
Help Desk Management: Define Assignment Rules, Escalation Matrix & Track Resolution Time
Managing and resolving employee queries and complaints in a proper manner is one of the critical tasks of HR personnel today. The Help Desk module of the software helps the HR teams in recording and resolving the employee queries effectively and in a transparent manner.
The module enables the HR personnel to raise tickets for employee queries, assign the people responsible for solving the query according to the set hierarchy, track and monitor the ticket status of each query and even manage the escalation matrix. Overall, using the HR-One can help the HR teams in solving the queries of employees in a systematic and transparent way.
Asset Management: Asset Repository & Complete Asset Lifecycle  Management
The HR-One HRMS helps the organization identify, define and fulfill the employee asset needs, and also aids in raising, addressing and managing all the asset requests. The Asset module of the software helps HR personnel track Asset availability, Asset registration, Assign, and unassign assets as well as Schedule asset maintenance.
It also helps in automating the requisition of employee asset items so that there is a clear record of what assets need to be returned to the organization in the event of employee resignation. The module also manages hierarchy-wise asset approvals so as to define which level of employees are eligible for receiving a particular kind of asset.
Why HR-One Is The Best HRMS Solution For All Industry Verticals
HR-One, due to its robust and scalable solutions has provided a strong HR backbone to the growth plans of multiple industries across all business verticals, such as Information Technology, Manufacturing, Food & Beverage, Logistics, Healthcare, Telecom, Apparel, Insurance, BPO, NGO, etc. According to Industry Experts, the software is a perfect fit when it comes to Human Resource Management & Employee Lifecycle Management – all thanks to its amazing functionalities.
On one hand, while HR-One has allowed the administrators and HR personnel to accomplish their work quickly and accurately, on the other hand, it has made employee engagement better by optimizing their workflow and processes. No wonder, HR-One is among the Top HR Software on SoftwareSuggest.
Conclusion
Overall, HR-One is a very well designed employee lifecycle management system – a solid proof of the technical competence and experience of the team behind the software. Little details such as providing functions for Easy Conversion of Data into Graphics, Dynamic Dashboard, Real-time Analytics, and Multi-device Mobile Support shine through as critical factors when it comes to the overall usability of the HRMS.
So if you are looking for an HRMS for your Organization, stop your search now and go for HR-One with your eyes closed! Because by bringing HR-One to your organization, you bring never-ending happiness, infinite joy and complete peace of mind for yourself & your Employees!