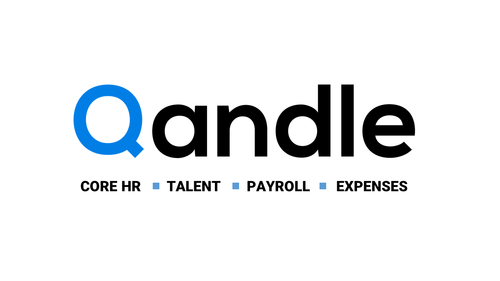 Qandle : No. 1 In HR Software
Unlike the past, HR software is no longer a small division, which can ignore technological advances. Just like marketing, production, accounting departments, the human resource department is also adopting technologies these days to make processes simpler and efficient. The use of these technologies is that it's no longer deployed to just improve efficiency but technology is also channelized to nurture talent within the firm.
Today, HR managers not only want to improve user experience, but they also want an integrated approach towards human resource management. Moreover, they look at HR management results in terms of numbers and analytics! To get the idea about why HR software become popular in India, you can read HR challenges in 2017
There are several such reasons for HR department's get-it-done attitude towards HR Technology. Here are a few reasons why Human resource information software such as sumHR has become must to have the software.
1. The Need to Update
New technologies emerge every year. You need to adopt them to grow your organization. Older HRIS software was focused more on being a platform to record employee details. However, in 2015, these systems are expected to a tool for employee engagement.
For example – the older HR technology would definitely not have a system to support social media integration (Job application by submitting the LinkedIn Profile), which is a common practice with the newer technologies. Since aging HR systems cannot accelerate to deliver the demands of the present, replacing them with brand new HR technologies is the done deal.
2. Demand for Cloud-based HR Software
A cloud-based system like sumHR works great if HR teams are spread across different offices. They provide easy access to information on the go and allows for collaboration in real time. Moreover, cloud systems come with two major benefits; firstly, the cloud-based systems don't need periodic updates on installation. Thus, it eliminates the hassles of upgrading software every year. Secondly, if one finds a better HR system, the shift from one system to another is simple.
No one wants to get lagged by not getting benefits from technology advancements & this has led to a jump in cloud HR Software demand.
3. Ability to Access Employee Analytics
HR analytics is useful data for HR practices and is replacing all traditional ideas of employee data and historical records management. Employee analytics consists of employee retention rates, sales performance, accident claims, leadership hierarchy, potential candidate pipeline, and talent gaps, etc. This data-driven approach is focused not only on using quantitative data to the fullest but also on arriving at qualitative results that can enhance employee performance and keep them happy. HR analytics provide a tangible view of future strategies related to human resource planning, employee engagement, appraisals and more. Most companies have thousands of employees and the skills that result in a successful employee can be estimated by software. With such a big opportunity to work with data that matters, it is an obvious guess as to why HR managers love new age HR technology.
4. The Convenience of Integration
Most of the business processes like customer management, Accounts, Recruitment, etc. have got digitalized and performed using the software. However, since they are independent software systems, exporting one set of data into another system is a painful task. Thus, if an integrated system is used one can save time as well as efforts & empower the operations. Therefore, HR Managers are now scouting for systems that integrate all the HR functions that are used by them with other software.
5. Enhancing Employee Engagement
Talent acquisition and maintenance is an important aspect of HR. Thus, firstly the process of talent acquisition should be robust and secondly the efforts to retain employees need to be strong as well. A good way to retain employees is by ensuring that they are happy & satisfied.  HR software allows managers to set up compensation management, which can be directly linked with an employee's performance. Thus, if an employee meets targets, pay per performance will directly be given to the employee. Furthermore, HR managers can also set up an internal social networking platform, which allows employees across offices to professionally network and build connections. It also encourages shared learning among peers. Lastly, a digitalized system allows the employee to access his or her personal data easily. Thus, the employee doesn't need to waste his or her time in requesting information from the HR department. Instead, he or she can access their employee data on their mobile devices. Since a tech-savvy employee would appreciate these perks, HR managers are encouraging this trend of HR technologies.
Now that you know how and why HR technology is so demanding these days in India, it is time you invest in some for your firm! However, there is a lot of software available in the market that it becomes a painful task in selecting the right software for your requirement. Give your worries to us & get the right software recommendation from Human resource management software experts at SoftwareSuggest.