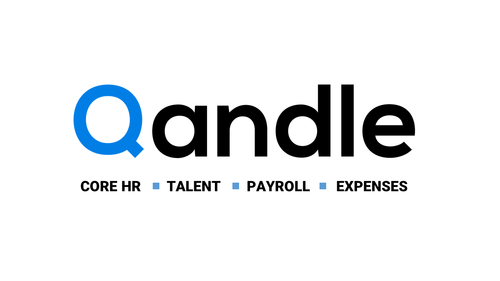 Qandle : No. 1 In HR Software
HR Management is becoming more and more important each day. HR software in UAE manages the most important assets of a company: Its people. It is a one-stop solution for businesses irrespective of their size. It should be easy to customize so that it matches your needs and meet the required level of automation. HR Software UAE provides a robust and rule-based interface to manage employee profiles, benefits, leaves, loans and salary calculations, absence tracking etc.
Looking for HR Software? Check out SoftwareSuggest's list of HR Software solutions.
HR software UAE is known by many names such as HR software, HR system, HRMS (Human Resources Management System), and HRIS (Human Resources Information System). However, there is a thin line of difference between them.
HRIS

: An HRIS, or human resources information system, is a software that allows users to electronically manage, track and automate core HR needs. At the center of the system, we have an employee database that has a functionality built around to manage data of individual workers, departments or the company as a whole.

HRMS

: An HRMS or human resources management system is a software that combines major HR functionalities to form one integrated suite. It allows its user to perform tasks, analyze trends and create reports.

HCM

: Human capital management deals with the entire employee life cycle, beginning with recruitment to developing, then retaining and finally offboarding.
While HRIS and HRMS are most suitable for small and mid-size business, HCM covers a wide range of core and strategic HR functionalities for larger enterprises.
Common HR Software Categories
There are many HR management tools available in the market. Depending on the size, type and number of employees you can decide which software management tool will best fit your needs. Customizable software are also available in the market. However, there are few features that you should definitely look out for when getting an HR software UAE.
1. Employee Data Management
Helps to maintain personal information about your client like his name address, gender, timesheets, medical information, claims submitted or raised so far etc.

Helps you record medical and insurance schemes you have for your employees using employee benefit forms.

Generate HR payroll reports, phone lists, employee lists, department list reports

Employee vacation and sick leave management

Employees performance evaluations

Employees resume and training records management

Export employee data and payroll data to Microsoft® Excel® file and PDF file as well

Search Filters to easily obtain information about a particular employee
2. Application Management
Record all applicant Records and contact information

Set up an interview with an applicant
3. Employee scheduling
Employees' attendance and shifts can be easily tracked, which can help us to know who is doing what at any point in time. This will help improve cooperation among departments and avoids unwanted changes in the schedule.
4. Attendance management
This feature is used to maintain the absence data for the employees and make sure that many employees of a single team are not on leave at the same time. Many solutions also monitor usage of casual, sick days leaves of employees and provide rules-based mechanisms with alerts and notifications.

A real-time track on employee hours, including the entry and exit time as well as the system login.
5. Payroll management
Having an HR software UAE is of no use if you don't have this feature because handling payments is the most tedious and error-prone task for an HR.

The best way to use this software is by integrating it with attendance and leave management software, thus fetching system-generated entry and exit time along with the number of days employees are present in the organization.
Good payroll system provides employee benefits including paid time off, insurance policies on medical/dental/life. It also maintains salaries, bonuses, as well as health claims deductions; calculates taxes; and cuts paychecks.
6. Analytics and Reporting
Your HR Software UAE should be able to generate reports for inserted data without using a third-party website.
7. Induction Management
Induction management is necessary when a new employee joins a company. It also helps your employee get an idea of the objectives and mission of the company, and work ethic which will allow the employee to better integrate into the workplace.

Arrange a date for induction

Facility for new recruits to introduce themselves to the enterprise and the concerned department

Some other duties like providing appropriate access, developing user accounts and security credentials can also be performed with this application
8. Recruiting Management
Some HR software is equipped with recruiting management interfaces that allow job seekers to access open positions and submit their resumes and contact information to the employers.

The system then creates a database so that all of the information about the applicants can be easily accessible by the HR department. This will save a lot of time and the search for suitable employees can be done from the database itself using a variety of queries like location, level of education, years of professional experience and technical skill set to fill a vacancy.
Why does your business need an HR Management software?
Ample amount of your time is wasted in processing the finance

There is a lot of confusion and you make errors in salary transfer which is awkward for you as well as your employees

You are not sure all your employees are getting the salary they were promised to receive

It is difficult to store and manage employees personal data

The organization is growing which increases its human resource that is now becoming difficult to handle

You don't have a solid framework to calculate absences and various kind of overtime while  computing compensation

You are not able to manage the holidays of each and every employee taken throughout the year
If you are facing any of these issues then you need to get yourself an HR software UAE. With one program you will be able to track all of your employees' details. Payroll calculations will take less time with perfectly generated payslips, salary statements.
5  factors to consider before buying an HR management software
1. Compliance with labor laws and tax standards
Choose an organized software that doesn't interfere with the authorities. Make sure it is complying with the labor standards and tax provisions in your region.
2. Customization and Scalability
The system should be flexible enough to incorporate your own working processes. This is important for evaluations and recruitment processes. The system should be expandable so that it can parallelly grow with the increasing workforce.
3. Ease of use
Make sure that your HR management system is easy to use from both front and back-end perspective. It should be that easy that a separate training program should not be required to help your employees understand how to use it.
4. Reliability
The HR software UAE that you are purchasing should be reliable enough as you are spending money on it. So you should have a proper knowledge of the software and the vendor before you get yourself one.
5. Integrations
Skim and scan through a list of some shortlisted HR software UAE and look out for the one you think will be easy to implement in your current infrastructure
HR software myths busted
1. It's too expensive
Many people have a misconception that getting HR software UAE will cost way too much. Most of the traditional software services are equipped with all the advanced features which you might not even need and these are the ones that are costly. So make sure you look for a software according to your requirements and pay for those services only.
2. It's Confusing
Most HR software UAE are user-friendly. You don't need to get any special training for them. Before you buy it, you can also get yourself a free demo. In case you are in doubts you can always call the customer service team, spend time talking to them and explore the software as much as possible.
3. HR software doesn't suit our business size
Size always doesn't matters, it's about the need of the product. If you don't have hundreds of employees that doesn't mean you have to do all of the human resource management duties manually. Small business owners with few employees have many other things to tackle besides this and having an HR software UAE in place will relieve the burden of responsibilities.
ROI after using an HR software
1. 360-degree view of employees
HR system centralizes employee information. Because of these systems, employees can get a detailed view of their profiles with assigned duties. It also gives an ability to update this details that help save additional time.
2. Efficient recruiting
Be it core or operational HR software UAE both of them offer simple recruiting modules. They help us in preparing vacancy announcements, distribute them on different dashboards and provides a functionality to evaluate only those applicants who meet the criteria.
3. Workforce Management
With a decent HR framework setup, you can eliminate confusing spreadsheets and email miscommunication. The framework brings all HR-related activities under a solitary roof, which implies you can allocate tasks, follow up progress, or even reward members with a single, practical and cost-effective arrangement.
4. Enhanced Collaboration
Most HR software UAE these days furnish its clients with a dedicated communication panel where they can take recent updates, give remarks on mistakes or errors, or share ideas. In a perfect situation, the accessible database of working materials is available to everyone and from any device and permits limitless file sharing between members of the team.
5. Accurate evaluation
Work dissatisfaction is the biggest reason for resignations in companies because most of the time they feel as if their work isn't appreciated and fewer opportunities for progress. An HR software UAE helps in developing quality ways so that the employees get appreciated for the work they have done.
6. Payroll Management
You can manage the payslips, loans, benefits, deductions of your employees without much hassles on your on-premise system itself rather than sharing sensitive data with some third party.
A business case study for HR Software UAE
When you have stringent budgets it becomes quite difficult to convince your directors to invest in buying a software. Therefore you need to be ready with some strong arguments that will persuade your manager to buy it at the earliest.
1. Concentrate on points causing discomfort in the organization
Be very clear with the top management about how the issues you face are influencing the business – and specifically the effect it is creating on the bottom line. This way you increase the possibility of getting their attention.
2. Be clear about the costs
There is a misconception people generally have that HR software UAE are expensive. However, this is not the case. HR software UAE is priced on the basis of the number of people in the business. You can also talk to the vendor and he might sell it to you at a price which suits both of you. Inform them of the subscription fee and the initial investment.
3. Information about the vendor
Buy it from a reputable software provider. Research about its clients, read blogs and check reviews on social media platforms. You can also contact someone who has already bought this software.
Benefits of HR Software:
You will only need to enter the information once and it will be helpful for all your HR-related employee tasks

Data can be updated from a single point of access whenever an employee wishes to change his information

Systems can fetch each other data's allowing more meaningful reporting and analysis capabilities

Data can be entered with greater accuracy

It's a self –service kind of thing where employees can update their personal details while HR managers can update the performance evaluation details

The system can generate auto-notify messages or reminders about performance appraisals and benefit deadlines

The system can host materials like employee handbooks, procedures, and safety guidelines. This material can be easily updated from one place.
Disadvantages of HR Software:
Any glitches in the system can be harmful to the data that already exists and cause loss of some very crucial data.

The internet connection must always be available to enable us with effective recovery and backup options.

Data should be updated constantly so that efficient working of the software can be achieved.

These systems are prone to unauthorized access, hence proper care should be taken to avoid any outside entry.

For smaller companies cost can be a major factor to think about. There is an acquisition cost and then there is a maintenance cost that needs to be considered.

If a company is huge, then the installation process will be complicated and a separate IT team will have to be hired to tackle the issue.
Bottom Line
Software are all around you. You might already have a software for your marketing, accounts or sales department. HR software UAE is the next thing you should consider. It is cost effective and will ease many of your problems regarding payroll and employee management. However, it is very important for you to understand the goal first and thereafter do proper research. There are a number of HR software UAE available in the market and you would definitely want to get one with the features that match your requirements.