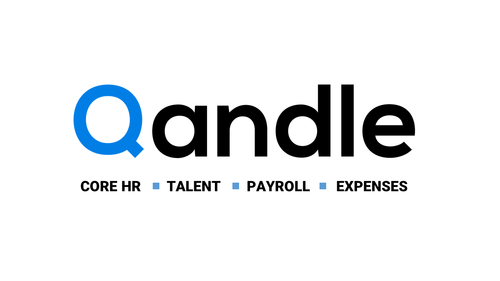 Qandle : No. 1 In HR Software
Employees make the face of your business. But, the problem of low employee engagement still continues to haunt HR departments around the globe. According to the findings of a study conducted by Gallup, about 68% of employees still consider themselves "actively disengaged" and "not engaged" at all.
Looking for HR Software? Check out SoftwareSuggest's list of the best HR Software solutions.
There are still quite a lot of factors that can hurtle individuals on to the disengagement lanes.  While some could be personal – problems at home or a serious illness – low engagement in the most workplace is as a result of bad relations between the employee and the employer and to some extent between members of your team.
That's why HR departments are becoming more creative – investing HR software to help them management employees and consequently increase employee engagement. If you find yourself needing to improve in learning both the manual and tech-based process, you may get your HR degree online. This will help you get updated on the latest trends and strategies in the HR world.
What's employee engagement?
Employee engagement is the workplace approach results in the right conditions in the organization that help drive good relations among the fellow employees, the employer and the management.
"This is about how we create the conditions in which employees offer more of their capability and potential", says David Macleod, founder of the organization Engage for Success.
When employees get engaged, they tend to be more dedicated and more willing to apply discretionary and voluntary efforts to their job- above and beyond the company's expectations.
Employee engagement is not only a challenge but of necessity.
So the question is, how can the HR department light the embers that foster increased employee engagement?
How can HR strategies boost employee engagement?
Companies across the globe are hit hard by the dire effects of employee disengagement. That is why HR department should not only invest in expensive payroll software that helps boost engagement levels but also listen to what the employees have to say.
Here some of the strategies HR can apply to make employees more at home in your company:
As a leader, you should pay close attention to worker's ideas and act on the feedback. Employees are a goldmine that can propel an organization to unexpected heights. That is if they are given a chance to offer their ideas, suggestions, and innovative thoughts that improve the health and profitability of your business. After reviewing worker's feedback, a prudent HR manager should ask them for their suggestions that they feel can solve the arising difficulties. As such, it makes them feel cared for, listened to, and valued.
HR department needs to put up awards and recognition programs in place. Employees need to feel appreciated and valued. Awarding them for topnotch performance is the brilliant way to let them know their efforts are getting recognized within the organization. Investing in one of the best payroll software out there can help you single out the performing individuals and award them accordingly.
Articulate goals and responsibility
Articulating goals and responsibilities in a precise manner is vital in improving employee management. It requires much more than mere verbal articulation. There need to be clear goals and responsibilities. Let employees know what they are supposed to do and be accountable for.
Encourage power employees
Spot employees who are making tremendous achievement within your company. These employees are often referred to "Power Employees." They are the workers who can make a huge difference in the business. Spot, reward and promote them.
Be Supportive of career advancement
It might be hard to admit that your employees will not stay in your organization for life. There must be an exodus motivated by career change or a need for a better paying job. Always be that supportive manager. You never know, maybe they might their way back to your organization or refer a competent candidate your way.
Apart from incentives and bonuses, pay your employees well, and in a timely manner. That where you need to have Hr payroll software system not only essential to managing records but also ensure that there are no errors when it comes to employee remuneration. Employees will love you more.
Take time to understand your employees. You can invite them for a cup of coffee or buy them the meal and get to talk to them while on it.  Inquire about their lives and what matters more to them. Throwing a simple question like "where were you born," breaks the ice, and opens them up for more candid discussions.
Develop the habit of emphasizing positives
Barbara Frederickson, a famous psychologist, found that people in the workplace are healthier when they are constantly exposed to positive emotions than to negativity. Effective leaders boost positivity by providing recognition and affirmation. Human Resource managers need to develop the habit of finding ways to serve and affirm the people they lead. You can do this by looking for character and task strengths. Character strengths give an insight into how someone goes about his/her work. On the other hand, task strengths give a review of the excellence of someone's work.
How to increase employee engagement with better leadership
To boost employee's engagement, effective leaders need to make an effort to improve their skills regularly, including:
Managers need to train and help employees to become successful in the workplace. Unfortunately, most leaders lack adequate coaching tactics. However, these managers can deploy coaches who support and encourage employee's goals.
Create effective goals for employees
Workers who feel supported, have clear targets to meet and feel appreciated will post good performance within the company. To boost employee engagement, leaders are required to integrate performance to goal setting. For instance, leaders can plan for regular meetings to help employees identify obstacles that might be hindering their performance.
Be clear about the company's goals
Engaging employees in making company's decision is vital. When upper management is making the decision that can affect their career outlook, they need to feel engaged. More so, employers need to be open when it comes to rolling out yearly goals. It is always a win-win situation for both employees and employers. Let them feel valued, appreciated and included in critical decisions. Once they feel part of the organization, they will work hard as partners in the organization.
C-suite managers should be accessible in their office. It allows employees to access them for assistance and guidance. Also, the management needs to recognize employees – publicly- for their tremendous achievements and contributions.
Organizations are made up of people, not property, products or machines. The authentic relationship between employees and employers build comradely and inspires trust.  Blessings White carried out a study that revealed that leaders who showed their human character got rated 59 points higher on essential skills among employees.
Walking the walk is an effective employee engagement strategy any business can deploy. Employees need to see their leaders demonstrating behaviors and characters everyone is being asked to show. In organizations where leaders display the desired behavior, 55% or employees are more engaged while 53% are more focused and willing to stay at the company.
Trends that will boost employee engagement in 2018
Focus on employee career pathing

 
Failure to have a career path is significant culture drivers that make your workforce unhappy. From 2018 and beyond, it will prudent for companies to support career advancement for their employees.
Engaging and hiring older employees
It can be hard to find the right fit for companies that need highly skilled individuals. However, re-engaging older workers can be 25% cheaper than fetching an employee with the requisite skills from a similar organization. Older workers add value to any company they join. Their expertise and understanding of strengths and weaknesses are almost above reproach. They can also act as role models and mentors to new employees.
Offering paid-time-off will become the norm in 2018. It is a 'young' experiment with tons of success. PTO helps in identifying highly accountable and significant contributors.
Engagement will be more social than hierarchical 
The challenge with employee engagement efforts is that they are always focused on the wrong things at every single level. Your employees are not robots, and your intention to engage should not revolve only around their commitment and productivity but also on their personal experiences. Connect with your coworkers, build a lasting relationship and make them feel appreciated, cared for and supported. In return, they will care for and support your organization.
More functionalities and tools to support employee success 
When the world goes digital, you will be writing your business obituary if you stick to your old lanes. To improve employee engagement, you will need to revamp the HR department with software systems that increase departmental visibility and offer employees' flexibility they need in the modern business landscape. Whether you will fall in love with free payroll software or premium type, it's up to you. But at the end of the day, you will have plenty of best payroll software in India to choose from.
Employee engagement is still a pain for many HR managers around the world. But, your success in any business depends on how you treat your employees and how engaged they are in the workplace. As a competent manager, you need to find ways to make your workers more at home so that they will unleash their full potential.