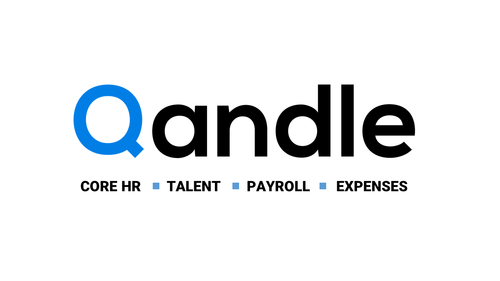 Qandle : No. 1 In HR Software
The current corporate scenario is certainly dynamic in nature – employee diversity is at an all-time high and business operations are carried on seamlessly beyond borders. The human resource departments of organizations have a challenging task to deal with the workers coming from different backgrounds, nationalities and age groups.
Looking for HR Software? Check out SoftwareSuggest's list of the best HR Software solutions.
One thriving geographical business hotspot is the middle-eastern gulf countries where there is a diverse and transnational workforce in most organizations. In such cases, HRIS or human resource information systems are great business assets as they enable the automation of major human resource activities – thereby saving time, money and energy.
HRIS solutions are indeed a necessity for the modern business organization as it facilitates business owners, employees, clients and stakeholders to collaborate better and increase operational efficiency. Organizations with a high level of employee diversity in the middle-east countries have greatly benefitted from HRIS systems that have served as a miraculous platform and boosted bottom-line results in every functional field. It is high time for the top leadership of organizations to realize the long-term value of HRIS platforms and invest in the best available option from a reliable software vendor.
Major Benefits of HRIS Systems
Here are a few instant advantages that your organization can accrue through the implementation of HRIS solutions:
Complete Access to Information
The human resource department has a tedious and time-consuming task of maintaining tons of employee records and vital information. These files often lie in inaccessible places, are difficult to access and a large workforce is required to keep them up to date. An HRIS system is a useful tool as it stores organizational data in a central repository online in a structured manner, keeping the information available readily. There is also no threat of data loss or fraud, as information stored on the cloud is highly safe. Human resource systems maintain critical paperwork and efficiently, thereby leading to better workflow management of the HR department.
Quick and Efficient Onboarding
Introducing and settling new members into an organization is a major role of the human resource department. This often eats up many work hours of the HR department, especially if there is no structured procedure in place. HRIS platforms are a great business asset as they facilitate the speedy onboarding of employees by providing them with the required materials and handbooks to start their jobs. They also help in scheduling all the activities and programs of the orientation of new employees and store all the information required by new recruits at a central place. There is no doubt that investing in an HRIS solution is the ideal choice for any organization to streamline its recruitment process and enjoy speedy onboarding of new staff members. 
Automation of Repetitive Tasks
Most business organizations have a number of repetitive tasks that consume hours of time and sap the energy of managers – human resource information systems increase task flow efficiency by automating recurrent processes. Important business tasks such as leave management, payroll, attendance and performance management can be handled by human resource information software systems and take hours of work off the HR departments shoulders. Automation of recurrent tasks leads to a reduction in errors and improves the quality of managerial decisions that are taken by the top management, ultimately resulting in a positive transformation of the workplace!

Enhanced Employee Tracking and Timekeeping
The human resource department has to keep track of employee man-hours to ensure that a high level of productivity is maintained throughout the organization. HRIS systems facilitate automated biometric tracking, which helps the HR department keep track of every employee's actions at the workplace so that their performance can be gauged effectively. HRIS solutions can track the exact hours put in by an employee on a particular project, thus helping in an accurate client billing. It is definitely a wise decision to invest in an HRIS platform to control employee time tracking in the most agile and flexible way, thereby boosting productivity to the maximum!
Better Team Collaboration
Technology has changed the way modern business firms communicate, and HRIS systems are amazing tools that ensure smooth two-way communication between the organizational workforce. Human resource information systems provide an internal network for the workforce and keep them informed about important events or tasks through newsletters, emails or alerts. HRIS solutions provide a unified mode of communication that is user-friendly, consistent and flexible. They allow employees to communicate effectively with the human resource department about official issues, thereby enhancing productivity to the highest levels!
It is difficult for organizations to stay aware of the various changes in the legal regulations pertaining to their specific industry domain. HRIS systems make sure that companies follow all the required legal formalities so that they do not risk lawsuits or financial losses. Organizations do not need to worry as human resource information systems are updated with the latest policies and legal regulations, hence they will not face any penalties. It is definitely an amazing tool to decrease compliance woes through automated reporting, timely internal audits, and stringent control measures.
The HR department has the crucial role of managing the dynamic workforce in the most optimum manner and harnessing the maximum output from them for better end results. The human resource function is a vital strategic domain for any organization, and it is essential for technological innovations to be adopted to facilitate the growth of traditional HR processes. HRIS systems are a corporate boon, and they serve as a supportive backbone to the human resource department by automating and simplifying routine tasks.
Bottom Line
Make sure to ditch traditional HR methods and invest in HRIS systems to witness a dramatic transformation of your business fortunes. It is a sure shot remedy for all your human resource problems and can bring about a host of benefits such as better accuracy, time-savings, cost-effectiveness, and higher engagement levels. Choose the right HR Software in UAE platform to create a good work environment for your HR team, employees and top management – it will create a world of positive difference in operational efficiency!