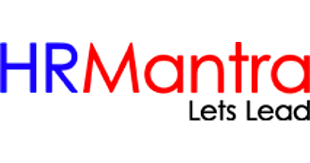 HRMantra : No. 1 In HR Management Software
There is no denying the fact that the HRMS (Human Resource Management System) tool is important for any organization. In fact, the global HR market is estimated to reach a value of $30 billion industry by 2030. 
With the plethora of options available in the market, choosing the right HRMS solution and implementing it effectively is quite an undertaking. To install an on-premise HR software, you will require to invest in infrastructure. Implementing a misfit solution will result in heavy loss. Besides, it is not something that you can keep changing every month. 
To help, this article includes a general guide on how to select and implement the right HRM software solution into your organization. It offers a checklist to ease down the whole process of tool selection. 
Let's dive into it. 
What Is an HRMS Solution?
Managing a company is not an easy task. Management needs to be able to communicate effectively with its workforce, the remuneration needs to be timely and accurately paid, the culture needs to be maintained, and much more. 
An HR alone can't handle all of it. Including an HRMS solution into your system can streamline and automate your entire HR-related process. 
An HRMS software is a set of applications that automates various HR core activities, including talent management, recruitment process, payroll management, employee record management, etc. 
Selecting and Implementing an HRMS Software Solution
Depending on your needs, you could either opt for a simple HR management software with basic features like employee management, attendance management, etc. Or, you could choose an integrated HR system that addresses the strategic areas of human resource management as well. It includes training & development, performance management, and recruitment.
Looking for HR Software? Check out SoftwareSuggest's list of the best HRMS software solutions.
Whether you are in search of a suitable new HR solution or replace an existing one, the first step is to evaluate your needs and assess the various solutions and vendors in the market. 
Choosing the right upgrade has its own benefits. The recent advancement in HRIS (Human Resource Information System) software has led to a lot of process automation, saving you a lot of productive time and resources. 
It's crucial to know that it's not just about choosing what seems like the best HRMS software solution. It's equally important to partner with a reliable vendor if you need a smooth experience. 
An HRMS solution such as greytHR is an example of a great product powered by a vendor that is committed to improving and enhancing their products continually.
To make the whole process a cakewalk, here is the concrete five-step procedure to effectively select and implement an HRMS software solution effectively. 
1. Identify Gaps in the Existing HRMS
Before you start searching the web for the perfect fit, figure out what you need. 
Draft your requirements clearly – list the features you are looking for and then try to match them available in a prospective HRMS solution. 
If you are planning to upgrade your HRMS system, evaluate the current system, and establish all its pros and cons. Identify the gaps in your current system so that they can be corrected. 
Make a checklist of all the steps required by the HR department from pre-hire to exit. Also, list out the team members responsible for these steps and the time needed to complete them. 
The next thing is to analyze the costs associated with each step and the impact on the organization if these steps weren't completed. Quantifying these impact analyses monetarily makes the process more objective and easy to visualize.
2. Analyze Requirements
Once you have identified the gaps, you need to analyze your requirements. 
Do you really need all the features you have listed out? 
The modules that you require in the new HRM Software for your business should maximize the efficiency of the HR department. 
The best way to analyze your requirements is by categorizing all the daily processes of the HR team into clearly defined sections. Prioritize each transaction based on mission-critical functions that save the time of the HR department. 
Based on the above-mentioned parameters, analyze your requirements for the new HRMS, and prioritize them. Along with the system capabilities, you will also have to figure out your budget for the new HRMS software. 
While selecting the HRMS solution, you also need to consider factors like the number of employees in your company, its scalability, and your long-term business growth plan. 
3. Vendor Evaluation
As mentioned earlier, it's critical to choose the right vendor as well. 
Your relation with the vendor doesn't end once you have purchased the product. You would need constant support with software up-gradation and troubleshooting problems. 
The best way to shortlist vendors is by creating a formal Request for Proposal (RFP). RFP is nothing but a list of your requirements in a question-answer format that you will send to your vendors. This will automatically disqualify all the vendors that do not cater to your needs. 
Information collected in this manner also paves the way for an objective vendor comparison. This step is optional, but it will save you from getting into unnecessary conversations with vendors that can't match your requirements.
Zero in on the top HRMS vendors and rank them according to your preference. Invite them to give you a demo. Ensure that you provide each vendor an equal opportunity and that there are no biases involved in the selection. Standardize the evaluation process that you will use for each vendor.
Ask all the vendors the same questions to give them an objective evaluation. Note their answers against predetermined parameters. This will help you make a side-by-side comparison for each vendor.
However, if you find the above process difficult and want something quick and effective, it would be wise to choose an HRMS software that is already well-known and recognized by the industry.
Darwinbox is one such software that has won numerous awards and accolades in recent years due to its ability to unify several HRMS functions and automate multiple processes simultaneously.
4. ROI Analysis 
It is always essential to do a cost-benefit analysis whenever you consider a new system for your organization. Come up with a quantitative estimate of the savings that you can expect from the new HRMS in terms of time and resources as a result of process automation.
Will the HRMS help you function efficiently with a smaller team? Will the time saved as a result of process automation allow HR team members to focus on more strategic tasks? What kind of impact will that have on your bottom line? 
5. Project Plan Development/Implementation
Once the vendor is selected and the budget is approved, you need a detailed plan for the implementation of the new HRMS. For this, you will have to work closely with the vendor. Form a team consisting of key employees and a vendor's representative to oversee and execute the implementation process. 
Communicate your requirements to the vendor clearly and go into as much detail as possible. Demonstrate the impact and consequences of not meeting these requirements. 
Use a detailed document that lists out tasks required to be handled at your end and those that must be completed at the vendor's end. Set deadlines for each task. This will improve accountability on both sides and serve as a map to determine where any delays if encountered, may have occurred. 
Analyze the implementation process against your goals and expectations. Collect end-user feedback and make improvements to the HRMS solution.
HRMS Selection and Implementation Checklist
The following checklist will be handy as you select and implement an HRMS solution. It will help you ensure that you do not miss out on any of the crucial steps discussed in this article.
| | | |
| --- | --- | --- |
| Phase 1: Discovery | Check | Comments |
| 1. All processes identified | | |
| 2. All process clearly defined | | |
| 3. Gaps found | | |
| 4. Cost of each step calculated | | |
| 5. Time required by each step calculated | | |
| 6. Impact of each step evaluated (in Rupees) | | |
| Phase 2: Analyze Requirements | | |
| 1. Develop ideal model | | |
| 2. Process flow chart created | | |
| 3. Categorize Transactions | | |
| 4. Prioritize Transactions | | |
| 5. Evaluate other factors | | |
| 6. Define requirements | | |
| Phase 3: Vendor Evaluation | | |
| 1. Create and send RFP | | |
| 2. Select 3 best vendors | | |
| 3. Invite best vendors for demonstration | | |
| 4. Prepare list of questions for vendors | | |
| 5. Compare vendors | | |
| Phase 4: ROI analysis | | |
| 1. Estimate costs of implementation | | |
| 2. Evaluate time saved with automation | | |
| 3. Compare cost/savings | | |
| Phase 5: Implementation | | |
| 1. Form team for implementation | | |
| 2. Evaluate implementation requirements | | |
| 3. Communicate details to vendor | | |
| 4. Decide on phases of roll-out | | |
| 5. Execute the roll-out | | |
| 6. Analyze implementation (user feedback) | | |
| 7. Improve system | | |