Many business owners fail to realize the value of disruptive innovation to get the attention of potential customers. Some people look at "disruption" as a tactic that doesn't necessarily work. If you're thinking along these lines, you seem to have missed the point of this practice and do not truly understand the value that it will provide.
Consumers are always on the lookout for the latest and greatest innovative products and services. By creating something unique, interesting, and new, you will really capture the attention of your audience and create a viral buzz around your products and services. This will certainly lead to a greater interest amongst your customers which will ultimately turn into more sales. It will also help in increasing your customer loyalty. In time, your disruptive innovation will reach a tipping point as the masses clamor to get their hands on your next amazing idea.
With that in mind, we'll take a look at the best ways to use disruptive innovation to improve brand relevance. By diving headfirst into this topic, we can begin to understand its effectiveness and learn how to use it to create hot products and services that the world can't seem to get enough of.
How to Improve Brand Relevance through Disruptive Innovation?
1. Understand what your company stands for
By focusing on your product and service development, you'll have a much easier time understanding what your company stands for. In truth, many businesses don't even bother taking time to understand their mission. They fail to realize what they can do best, and this ultimately has a negative impact on their overall business.
For example, if your company sells quality products with customized logos on them, it's time to figure out your biggest strengths and take them and create new innovations to improve your current product line. By approaching product development this way, you'll not only have more options for your customers, but also have better products that they can't wait to get their hands on to give out to their prospects, customers, and loyal fans. You can take a look at some exciting quality logo products available online here. You can see some of their innovative designs and use them as a template to come up with newer, better, and more exciting ideas for your industry.
2. Use disruptive innovation to expand your company's horizons
Now that you have recognized the exciting opportunities revolving around disruptive innovation, you have opened the door to stumbling upon future opportunities that can seriously help you grow as an organization. Just by being open to the possibility of creating disruptive products and services that the world will clamor for, you are going to attract new, exciting, and enticing business opportunities that you have never thought about before.
By approaching your business this way, you will not only be able to expand your line of products and services, but you'll also create an immense opportunity to achieve bigger levels of company growth. You'll start to grow your platform by leaps and bounds, and this will really improve your brand relevance in an otherwise crowded marketplace.
When you create disruptive products and services, you really begin to stand out in the crowd. Instead of being just another company that sells product A and product B, you'll also add product C, product D, product E, and so on to your lineup. Thus, you'll really begin to make a dent in the marketplace in ways that you never imagined possible. Additionally, your brand recognition will go through the roof because people will become really interested in your innovative product and service offerings.
3. Improve brand relevance by taking small risks
No one is saying you have to throw everything but the kitchen sink at your innovative and disruptive product and service designs. But, if you do go full force on the innovative front, it's highly likely that you'll not only burn yourself out, but you could potentially even alienate your existing market and this is something you'd obviously rather avoid.
Instead, try not to go full force into disruptive innovation and focus on taking smaller, more manageable risks. By approaching product and service innovation from this angle, you'll be able to create new and unique opportunities without taking too big of a gamble and putting your company at risk.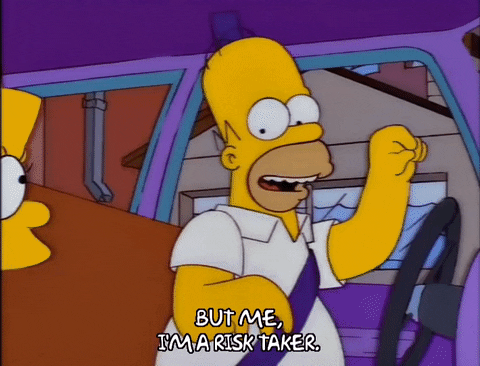 In a perfect world, you can take an existing product or service idea and add to it to make it uniquely your own. This will look completely innovative to your market and the world, on the whole. It will also help in improving your brand relevance by being the first to come up with this interesting twist on an existing product or service.
Taking small risks is the best way to approach improving brand relevance through disruptive innovation. When you commit to putting your own signature on current products and services in your market, you are committing to becoming a leader in your field which will ultimately create much more brand relevance as you begin to separate yourself from the existing companies in the marketplace.
Bottom Line
It may seem difficult at first or even irrelevant if you just don't get it, but disruptive innovation is certainly a great way to make your company stand out and put your name on the map. This form of innovation should be approached on a small scale at first by just dipping your toe in the water, and then expanding on your innovative ideas as they begin to make headway in your existing product or service landscape.