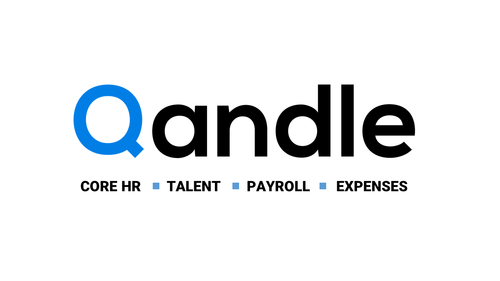 Qandle : No. 1 In HR Software
Many are apt to declare that employee experience is the new customer experience. And they would be right too. The experience economy is here and while employees might spend hours packaging and delivering an experience to customers, their own experience of the job affects the company/employer in more ways than one can imagine.
Looking for HR Software? Check out SoftwareSuggest's list of the best hr software solutions.
Today, it matters more than ever how your employees rate their experience of working at your organization. Not just because employees can be more vocal about their experiences on social media (although that's certainly a reason), but also because it improves RoI and retention rates allowing organizations to learn and grow with their employees.
People Analytics, Automation, and Artificial Intelligence are all Human Resource Management software trends that have been in vogue for a while now, and they all possess one goal in common:To improve employee experience. Employee experience is the sum total of all the experiences of an employee in an organization: right from the first time, he is contacted by the recruiter in the pre-interview stage to her exit interview and every single interaction in between.
Best ways an HR software helps to improve employee experience

1. Consumerization of the Employee Experience
It cannot be denied that nearly every experience is being consumerized today, and it's the same with employee experience. The social media aspect of employee experience is handled easily by modern HR software which let employees maintain their own profiles. Here, they can access the record of their leaves and/or complaints made, interact with other employees and senior staff in Q&As, contact the HR department, and do so much more. The transparency of such a platform enables employees to rate the culture, managers, and overall experience at the organization in a candid manner, thus enriching the customer experience.
2. Accommodating Remote Employees and Gig Workers
The prevalence of the experience economy is being accompanied by the rise of the gig economy as well. In 2016, 35% of the US workforce consisted of freelancers. Roughly 50% of the US workforce will work remotely by 2020. Telecommuting and freelancing are quickly becoming the norm rather than being a rarity. In such a case, HR software should be capable of accommodating the needs of these employees in an appropriate manner. Quite a few HRMS software provide basic facilities such as remote clock-in and work-from-home options to log in your work, which is great for regular employees as well.
3. Analytics for Communication
HR analytics has come a long way. And not just HR analytics, integrating other specific analytics tools with your existing HRMS software can help you to target specific problems, sometimes in an area where you didn't even know you had one. For example, a tool like Cultivate enables employers to monitor the quality of team communications without being intrusive. It uses AI and data science to monitor and analyze communications between various teams on Gmail, Slack and Office 365, all the while running seamlessly in the background. Such an app can provide essential insights to employers on how their team can function better simply by communicating better.

Also, Read: Top 5 HR Practices That Will Boost Your Profits
4. Greater Focus on Teams
In order to improve employee experience, you have to acknowledge the fact that an employee's experience of being part of a team at work is just as important as his individual experiences in an organization. So, simply focusing on an employee in the context of him being an individual entity is not enough in terms of improving EX (Employee Experience). A tool like the one mentioned in the previous point goes a long way towards improving team health by focusing on something so minute but crucial.
5. Going Beyond Hiring and Firing
This is maybe the most significant factor that HR managers, recruiting teams, and anyone whose job falls in the realm of Human Resources have to learn. They have to unlearn their old tendencies to focus all their efforts in screening, hiring, interviewing, orientation, and preliminary training while doing little much when the employee actually becomes a valuable asset to the organization. HRMS software needs to equipped with the capability to provide an excellent ongoing experience to the employee once she's hired. The baseline requirement for most employees working today is continual personal development as they value career progression highly. They also value recognition and a collaborative work environment greatly, so a channel to foster open communication with their team members as well as with senior staff members can be incorporated into the HR system used by your organization.
Bottom Line
EX is changing the way HR departments have traditionally operated, more so when coupled with other disruptors such as AI, analytics, and big data. As it goes on growing in importance, employers have to find smarter ways to improve employee experience continually, throughout the duration of the employees' tenure. A great way to incorporate better EX in the organization is through the right HR software and HR tools. Improve employee experience to achieve that ultimate end: employee engagement, and is more than just perks or benefits or fun activities. The Human Resources function has to adapt accordingly to the changing scenario, and luckily, using HR software in addition to the right techniques, allows organizations to do just that.