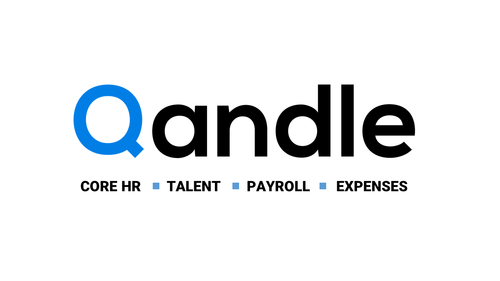 Qandle : No. 1 In HR Software
Organizations worldwide are using Human Resource software to improve employee experience, make better decisions and cut costs. With 53% of HR professionals believing that a smooth onboarding experience increases employee engagement, it is essential to pick up the right HR software. However, there are several software in the market which makes it difficult for organizations to choose. 
Looking for Human Resource Software? Check out SoftwareSuggest's list of the best hr software solutions.
Thus, we present to you the top three HR management software that are mostly chosen by HR professionals. Our analysis will enable you to compare the features, benefits, and integrations with platforms to help you pick up the right software. 
Let us have a look at all the three HR management software
1. Justworks
Justworks is a versatile HR management system that helps employers manage employee information, compliance, payroll, and benefits. With this tool, you can make individual payments to vendors and contractors, organize documents, handle time cards, and manage paid time. Justworks helps eliminate delay in decision-making, avoids to-and-fro between platforms and organizes information under a single platform.
2. Gusto
Gusto is a web-based payroll system that helps organizations with payroll filling, accounting, and time-tracking integration options. The software is easy to use and offers a user-friendly interface and additionally allows users to sign and file documents and forms electronically.
3. BambooHR
BambooHR is a cloud-based HR management software solution for small and midsize businesses. With this tool, you can onboard new employees, manage compensation, maintain and analyze employee data, and even develop the company culture. The software is an all solutions provider as it streamlines the whole recruiting process. 
Justworks vs Gusto vs Bamboo HR: Comparative Analysis 
Here is a detailed analysis of the platforms to help you pick the best software-
Pricing Plans

Basic: $44/month/user
Plus: $89/month/user

Core:

$39/month + $6 per user/month

Complete:

 $39/month + $12 per user/month

Essential: $6.19/month/user
Advantage: $8.25/month/user

Number of Users

1-499

1-49

1-999

Key Features

Self-service portal

Onboarding

Wage garnishment

Expense tracking 

Third-party Integrations 

Auto-notifications 

Retirement plan Management

Leave/Vacation Tracking 

Document storage 

Benefits & compensation management 

Calendar & payroll management 

Health insurance 

Summary reports

Billable hours 

Vendor management

Multiple PTO options

Coworker directories

Automated new hire Reporting

Detailed payroll reports

Software integrations

Pre-tax benefits

Reimbursements

Payroll on autopilot

Contractor payments

Net-to-gross payments

Filterable payroll reports

Digital paystubs

Flexible schedules 

Multiple pay rates

Report generation

Smart reminders

Controlled access

Employee onboarding

HRIS software

HRMS software

Performance management

Multiple language options

Email invitations & reminders

Goal setting/tracking

SSL security

Centralized employee database

Applicant tracking system 

Applications management

Secure data storage

Platforms
Web

Web & Mobile OS

Web & Mobile OS

Support

24/7 online support

Dedicated resource center 

Webinars 

Video tutorials 

Thoroughly stated FAQ- section

Full compliance support

Online Support

Comprehensive FAQ section

Expert answers 

How-to guides

Talk Shop Blog

Mobile support team is responsive

Detailed FAQ Section 

Content & webinar library 

HR glossary & crisis recovery resources

Training documentation 

Case Studies

Best for (Small/Medium/Large Enterprises)

Small and mid-sized businesses within the financial services, tech industry, and nonprofit industries.

All modern organizations. Rated high for its easy and friendly user- interface.

Small and medium businesses who wish to organize their HR data.

Mobile App Availability

Not Available

Not Available

Android & iOS

3rd Party Integrations

Justworks allows integrations with time-tracking, accounting, and payroll software.

It works well with Rippling, Xero, Boomr, TSheets, and QuickBooks Online.

Gusto offers third-party integrations with accounting, payroll, time-tracking, expense management, business operations, and point of sale platforms. 

It allows you to integrate with as many as 35 applications. Few of them include Aplos, Zipbooks, Autobooks, Deputy, Zimble, Timeero, Expensify, Tranual, Vagero, and Clover.

BambooHR can be integrated with administration, identity management, learning & training, payroll, charting, taxing, and employee development platforms.

 

BambooHR allows integrations with PayScale, Checkr, TraxPayroll, GoodHire, Greenhouse, Hireology, Interview  Mocha, Tazworks, and Teamatics

What's Best

Prompt and easy payroll

Intuitive dashboard

Smooth employee interaction

Facilitates real-time decision making 

Accurate Reporting 

HR teams can easily optimize employee service provision benefits.

Eliminates human errors by handling information under a single platform.

License advisors and compliance support

Easy to use interface 

Free medical, dental and vision administration

401(k) retirement plan built-in the payroll 

Provides flexible spending and health saving accounts

Easy hiring and employee management

Provides role-based access to information

Performance analysis on a six-monthly and yearly basis

Managers can easily track employee benefits

Provision for equal employment opportunity and benefit reports

What can be Improved

Not suitable for large businesses

No native support for generating payroll reports

Calendars can be updated in advance to keep a track of non-payroll deductions

Need for smoother navigation

Should enable document repository capacity

Complicated clock feature 

No assistance in federal and state tax filing

Non-flexible operating hours for cross-country clients 

No mobile application 

Need for functional reporting 

Requires live chat feature for low tier services

Limited pre-configured template for forms

No slack integration

May not be an excellent fit for a larger team 

Task dependencies need to be incorporated into the tool and absence of Gantt Charts makes the task difficult

No offline mode so the tool cannot be accessed or worked upon in the absence of internet connectivity

Editing of comments is not possible with the current version of Trello

The free version allows attachment upload only till 10MB, which is very less considering the standard size of project-supporting documents. User is left with no other choice but to upgrade the plan

Trello needs better features to cope with more complex project management needs

Not enough support for keyboard shortcuts, thus hampering work speed at times

Absence of Freeform Tags

No Video conferencing support

No version Control

Email integration can be better

No concurrent views of status and priority view for project Managers

Not great for teams requiring a balance of cards, boards, and lists

Lacks a lot of sophisticated project management features unlike leading tools

Trello's cards a hierarchy structure can be a disappointing feature to deal with
BambooHR is the most popular tool amongst the three software; Justworks vs Gusto vs BambooHR, followed by Gusto and then Justworks. This is due to BambooHR's offerings such as top-notch security, ease of usage, and affordability. 
We have offered a detailed insight into the three main HR management software. Read them to get a fair idea of the tool which best suits your organization's requirements. 
Did we miss out on any aspect? Let us know in the comments section below!