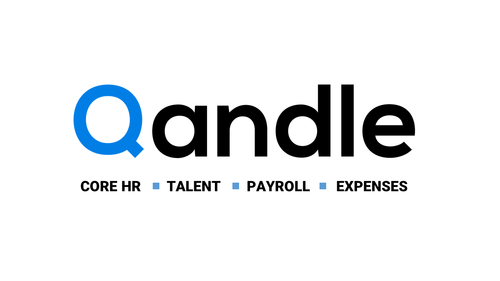 Qandle : No. 1 In HR Software
With the rise of big data, social sensitivity and disruptors such as automation and artificial intelligence, Human Resources (or HR as it is lovingly referred to) have been undergoing a continual evolution.
Here are some interesting HR statistics that chart the transformation of Human Resources in 2018:
1. Employee Turnover is getting costlier.
With companies spending as much as 33% of an employee's annual salary to replace him/her.
(Source: 2017 Employee Retention Report, Work Institute)
Looking for HR Software? Check out SoftwareSuggest's list of the best HR software solutions.
2. Why do they always leave?
Top five reasons employees said they left their jobs: career development (22%), work-life balance (12%), management behavior (11%), compensation and benefits (9%), and well-being (9%).
(Source: 2017 Employee Retention Report, Work Institute)
3. Diversity is in, and this time it's more than just an arbitrary checkbox.
78% companies are prioritizing on diversity in order to improve work culture and financial performance.
(Source: Global Recruiting Trends 2018, LinkedIn)
4. Performance management is in its redesign phase.
79% of executives rate redesign of performance management system and practices to incorporate elements like continuous feedback, goal-setting, and employee-driven communication as a high priority.
(Source: 2017 Global Human Capital Trends, Deloitte)
5. Hire now, train later.
66% of employers are willing to hire and train employees who may not have all the skills for the job, but who show the potential to do well.
(Source: 2018 Hiring Forecast, CareerBuilder)
6. Will AI make you redundant?
Talent professionals accept the AI is the most useful in tasks like sourcing (58%), screening (56%) and nurturing (55%) candidates.
(Source: Global Recruiting Trends 2018, LinkedIn)
7. No, it won't.
Only 14% of talent acquisition professionals believe AI will take away their jobs. Tasks such as building candidate relationships or gauging their interpersonal skills cannot be replicated by Artificial Intelligence.
(Source: Global Recruiting Trends 2018, LinkedIn)
8. Feeling disengaged at work?
You're not alone. A whopping 85% of employees worldwide share the sentiment. Only 15% feel engaged and derive fulfillment from their work.
(Source: Global Productivity Hinges on Human Capital Development, Gallup)
9. Paid family leave for the win.
More than 70% of employers who offer improved leave policies reported an increase in productivity.
(Source: Viewpoints on Paid Family and Medical Leave, EY)
10. Gig-economy is on the rise.
With the rise of digitization, more and more people are taking up freelance work, gigs and other independent productive activities worldwide. In 2017, 34% of the US workforce comprised gig workers. The number is expected to grow to 43% by 2020.
(Source: Intuit Study, 2017)
11. Remote workforces are growing.
The volume of employees who telecommute stands at nearly 37% of workers in the US.
(Source: Telecommuting for Work Climbs to 37%, Gallup)
12. Social media recruiting is gaining ground.
Up to 70% of employers use social media for screening candidates before hiring them.
(Source: CareerBuilder Survey, 2017)
13. Productivity is the new automation.
Despite all the buzz around automation, 45% of companies are still in the early stages of basic automation. Industry leaders, however, have already shifted their focus to enhancing existing HR system to improve the productivity of team-centric organizations.
(Source: HR Technology for 2018: Ten Disruptions Ahead, Forbes)
14. Gender inequality is not dead.
62% female executives have been passed up for a promotion in favor of someone of the opposite gender.
(Source: Women in the Workplace Report, iCIMS)
15. Candidate experience reigns supreme.
82% hiring managers view the candidate experience as very important. And rightly so. 78% applicants say their overall experience is an indicator of how the company views its people.
(Source: Candidate Experience from End-to-End, CareerBuilder)
Bottom Line
These are the HR statistics for now. It is apparent that HR, as a whole, is undergoing a makeover. It will be interesting to witness the developments that this makeover will bring to the workplace in 2018.