eCommerce is an ever-burgeoning sector that has witnessed a dramatic rise in the last decade. It is one of the fastest growing sectors in the digital era.
According to a report by Kleiner Perkins,
Consumers are making almost 60% of their purchase through different online channels.
This clearly highlights the dominance of this sector in the present scenario.
The year 2018 was an amazing year for the industry, and it amassed worldwide eCommerce revenues of $2290 billion.
In fact, according to Statistica,
Global Revenues are Expected to Escalate to a Market Volume of $4.88 Trillion by the year 2021.
However, this opportunistic sector evolves at the speed of light.
So, it is imperative for companies to keep pace with the evolving eCommerce trends in order to stay abreast amidst the competition. Along with the eCommerce trends, businesses need to employ state-of-the-art eCommerce platforms to ace the market.
We have almost reached the end of 2018. While bidding adieu to this promising year, we are here to discuss the trends in the eCommerce sector that would dominate the coming year 2019. Know-how of these eCommerce trends will inevitably help you to elevate your business.
Some of the Hot eCommerce Trends to Watch in 2019
Indubitably, mobile phone users are much more in numbers than the combined figures of laptop, desktop and tablet users. A mobile phone allows its users to make orders on the go, so it is the major channel used by the consumers for placing orders. Every year, the number of mobile transactions is shooting up,  making it indispensable for the businesses to make their website mobile-friendly.
According to Gartner,
The year 2019 will witness the highest number of orders placed till date through mobile phones.
So, you should focus on making your eCommerce website mobile responsive in order to capitalize on the scenario.
The shoppers of the present times are smart, and they shop from multiple channels both offline as well as online.
According to a study conducted by HBR on 46,000 shoppers,
More than 73% of shoppers buy products through different channels.
Furthermore, the businesses that use more than 4 channels are known to achieve 300% more sales than those that use a single or dual channel.
So, the businesses are expected to rapidly adopt multiple channels in order to sell their products.
In such a scenario, you should make your products available across multiple channels to capitalize on the market. Apart from your own website, you should use social channels, popular eCommerce website, and brick-and-mortar stores to sell your products.
In recent years, eCommerce players offered multiple payment options to the customers, and this quirky strategy facilitated them to stay at the top. From digital payment methods like cards, internet banking and mobile wallets to cryptocurrencies, several payment methods are offered for the convenience of the users.
A mobile-based payment system is one such option that was introduced to enhance the user experience.
Since the mobile ecosystem is on a surge, more mobile-based payments methods would be adopted by the eCommerce businesses to keep their customers gratified.
In fact, a postpaid model of payment may even make its way in the eCommerce sector. This would allow the users to make payments after receiving the product, only if they are happy with it.
Thus, offering different and ingenious payment options will surely keep the businesses thriving in 2019.
Smarter Payment Processing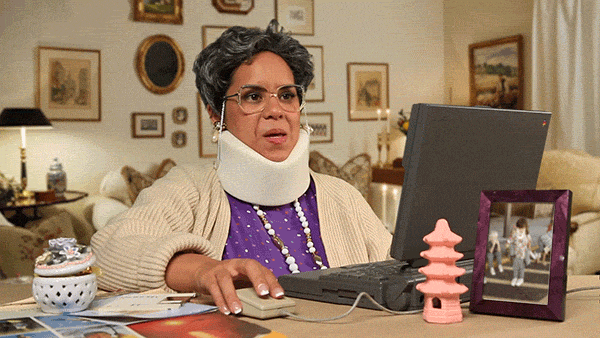 The last but the most crucial step in a customer's buying journey is the step of making payment. This step can create a conversion or result in an abandoned cart. Thus, businesses should strive to make this last step as effortless and smooth as possible. Otherwise, they'd lose the customer.
According to the Baymard Institute,
Almost 70% of the potential customers abandon their carts even after researching the product and sending it to the cart.
Out of these, 28% customers abandon the cart due to the time-consuming and complicated payment process.
Thus, businesses should focus on offering a hassle-free and quick payment process to the users so that the conversions are quick. For this, businesses should use shopping cart software that provides a seamless checkout process and faster payment processing.
In the present scenario, offering an extraordinary shopping experience to the customers gives an edge to the businesses. In this attempt, many eCommerce businesses are leveraging AR to offer product visualization to their users.
For instance, Apple offered an AR kit, Google launched AR core and eCommerce players adopted many AR/VR enabled devices.
Using AR, the customers can visualize the products (like furniture, gadgets, etc.) in real-space and then make a buying decision accordingly.
Thus, AR has the power to win the customers, and its adoption rate will inevitably rise in 2019.
Buying from Social Channels

This is the age of socially-active users so what else can be better than social channels to target the potential customers. Nowadays, businesses are advertising their products on social channels, and they are even allowing users to buy products via social channels.
In this sense, one of the most popular eCommerce trends is social payments. By virtue of this, the users can make the payments via social channels. The payment system is analogous to a digital bank account.
In this attempt, many social players have come up with their versions such as Google Wallet, Facebook payments, and Twitter Buy.
So, you should also make the most of this eCommerce trend.
Dropshipping is a good option for those who intend to venture in the field of eCommerce but have limited capital to begin.
Under this model, the eCommerce owners act as middlemen and do not handle the products physically. They neither manufacture the product nor do they supply, but they only process the order.
According to a report published by the State of the Merchant eCommerce,
16.4% of 450 eCommerce Stores were using the Process of Dropshipping.
Furthermore, the businesses that employ this model witness a growth of about 32.7% in their revenues annually.
These stats point out that many companies especially start-ups would use the dropshipping model.
Omni-channel Personalization
As mentioned earlier, businesses need to sell their products in different channels. However, availability in different channels is not enough to grab the customers. Offering a cohesive brand experience is essential.
According to the stats revealed by Epsilon,
Almost 90% of the customers are impressed by the personalized experience and are most likely to do business with the brand.
Thus, you need to offer a personalized and different experience to the users across different channels.
So, you need to identify the customers and make sure that when a customer visits another channel, he gets a different experience, or else it will annoy him.
Customers like unique offerings and personalized experience including the packaging.
According to a study by Dotcom Distribution,
Almost 68% of the customers are impressed by a brand and show more interest in its products due to unique packaging.
That is why many eCommerce players are emphasizing on unique packaging.
So, all those eCommerce owners who wish to upscale their business should focus on quirky packaging of the products.
In this digital era, automation is all the rage. Businesses leverage advanced eCommerce software to automate most of their tasks.
Automation not just saves time and efforts but it also enhances the efficiency of the businesses.
So, if you haven't deployed eCommerce software till now, then it is the right time to do so. Choose a suitable eCommerce software aligning with the needs of your firm and witness the growth in your revenues yourself.
Closing Note
So, these are the primary drivers that are likely to dominate in the eCommerce industry in 2019.
You should gear up for 2019 with better strategies, a motivated workforce, cutting-edge online marketplace software and integration of all these eCommerce trends into your existing infrastructure.
Equipping your eCommerce business with all these will certainly act as a catalyst in your path to acing the market.