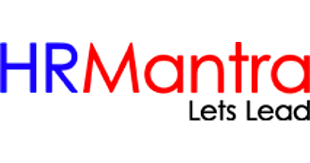 HRMantra : No. 1 In HR Management Software
The success of a company relies greatly on its people i.e. it's workforce. No wonder, why employees are termed as the most important asset for a company. Irrespective of how good or money spinning your business ideas, a disengaged workforce or poor HR management can drive your business to the deathbed. Thus, it has become the need of the hour for businesses to have a sound HR system in place.
Looking for HR Software? Check out SoftwareSuggest's list of the best hr software solutions.
This is sure to make the job of HR personnel a lot more intriguing that would trigger the need for having robust HR practices in place to address the burgeoning human capital needs. Nevertheless in today's tech era, simply having a human resource strategy won't do good alone, as it is essential to employ the best of technology to achieve the feat and a cloud based HR software is simply the best bet here.
Gone are the days when all an HR professional used to do was track employee attendance and process the payroll, as today's HR professionals do a lot more than that. Yes, the Gen Y HR people undertake a number of roles such as training, recruitment, conduct performance reviews and so on.
Yes, a cloud based HR software can address all the painpoints of today's HR personnel, but the million-dollar question is how do you select the best from the herd?
Here are some points to help you cut through the crap when looking for a cloud based HR software:

Primarily, you ought to look out for usability of the software that you intend to pick. It has to be user-friendly and quick to adopt with easy to navigate interface. This helps in faster adoption.
Next crucial thing to consider is the flexibility and mobility offered by the software. Reason being a mobile HR solution would render the HR people with the much-needed liberty to perform their core tasks when on the run with ease and grace.
Check for its integration capabilities. Yes, this is one of the most important points to consider. Since the HR department never works solo, it ought to collaborate with other departments as well as and this includes the sales, marketing, accounting, etc. Thus, it makes sense to check whether the software can be integrated with other enterprise management solutions.
Today, a number of cloud based HR solutions come with robust API capabilities allowing easy integration with other business solutions. So it becomes mandatory to make sure that the one you intend to choose has robust API functionalities. For example, check whether the cloud based HR software integrates with your biometric device.
Last but not the least, check whether the solution is scalable or not. A good cloud based HR solution ought to offer easy to afford SaaS subscription plans. This makes it easy for a growing business to upgrade the plans per its burgeoning needs.
Should I purchase or develop a software in-house?
The quintessential question of whether to purchase a cloud based HR solution from a vendor or develop one in-house is a long debate. Nevertheless, unison on this topic infers that it is always a wise thing to buy the software rather than developing it in-house due to the scalability, mobility and budget-friendliness a cloud based HR software offers.
On the other hand, developing an HR software in-house is never a cool idea unless and until you have an able-bodied and cunning team programmers and developers.
Conclusion
After you have made up your mind to buy a cloud based HR solution, brace yourself to get onboard the journey to finding the best vendor out there. Here, a smart trick is to carefully weigh the features of all the solutions that you come across before reaching onto a conclusion of whether it would be a perfect fit for your business and human resource management needs.
Similar software categories
Best economical hr software for businesses 
Top economical payroll software for businesses
List of top economical ATS software for businesses