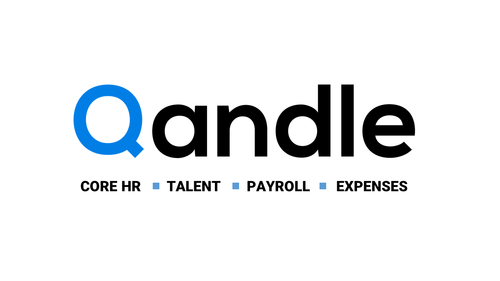 Qandle : No. 1 In Remote Working Software
With so many technologies at our disposal, working remotely is becoming a norm.
In fact, companies have even started to hire remote teams. Hiring a remote team has its own perk. For instance, businesses save money in terms of transportation, furniture, renting big office space, and more. 
Looking for Attendance Management Software? Check out SoftwareSuggest's list of the best Attendance Management Software solutions.
Besides, companies get access to global talent as well. 
However, every good thing comes with its own challenges. 
If you are a manager, you would know how difficult it can get to handle all your remote workers. Firstly, you need to see if they are on track with all their tasks.
And most importantly, tracking employees' attendance and time can get quite challenging. 
For employees to be productive while working remotely, they need to be super disciplined. And not everyone is. 
So how can you manage your employee attendance and time? Let me tell you how. 
5 Basic Steps to Follow for Managing Employee's Attendance & Time
If your employees are working from home, these tips might come in handy. 
1. Set Up a Cloud-Based Calendar 
Many successful managers make a rule to call up their remote employees to check up on their daily tasks. 
Managing attendance doesn't only mean that your employees work the right amount of time. It should be equally productive, too, so that the projects get completed on time. 
Setting up an online calendar can be one way of keeping track of what they are up to. Using the calendar, your team can see what each employee is working on and when they are working. Thus, it brings transparency and makes collaboration easy. 
It allows managers to know when they can schedule calls to discuss projects. This call is vital as it will enable employees to discuss their concerns, consult on any issues, and much more.  
There are various scheduling tools such as Google Calendar, Asana, and more. 
It helps the team to keep track of the projects, and the entire team knows what is going on with their departments. 
This open communication makes it easy to manage employee time as it keeps them in line. 
Also, Read: The Benefits of Using Time Management Software
2. Install Attendance and Time-Tracking Software
In most cases, working from home gives the flexibility to work at their own time schedule. 
They should be able to log the time they work, even if they aren't working the regular hours. It is possible by using attendance and time tracking software. 
One of the perks of working remotely is that they don't have to take time off to take care of other things in life. They get flexible work hours, and as long as they are putting in the full amount of work, the employers stay happy too. 
In fact, a time clock can track the hours they actually worked, and the hours they were away from the screen. 
It ensures that no employees can deceive their managers by logging extra time. Besides, it helps employees avoid overworking. 
There are high chances that when they have no other people around them leaving the office, they might lose track of time when working on a project. They could work beyond expectations, but it can have a poor impact on their work-life balance. 
It can ultimately affect their productivity in the long run. Thus, attendance and time management software keeps everyone on track. 
It also ensures that employees are paid accurately, and no guesswork is involved. This helps to avoid issues with overtime payments. 
3. Use Communication Tools
Maintaining communication with your remote employees can get tricky. 
You need to have communication tools that all your staff members can use. It could be email, phone, videos, or sharing instant messages. 
However, it is seen that conducting video calls with remote workers is quite effective. This way, you are around for face-to-face contact with them. Working in isolation can sometimes make them feel detached from the company culture, and it might take a toll on their productivity level. 
That's why to connect your remote members with the rest of the team, conduct video conferencing more often. 
Besides, the video call encourages attendance because they need to be present. As a manager, you get a glimpse of what and where they are working. You can read their body language, which otherwise is not possible in online chat or audio calls.
Since remote workers aren't present in the office, they often miss out on important announcements. Moreover, every member needs to know who is working on what to avoid any miscommunications or misunderstandings. 
Communicating with your remote employees on a regular basis can help you know if they need any help or correction. It helps create an engaging work environment for them, even if they are working away from the office. 
Many organizations have a stand-up meeting each morning. Every employee discusses and shares their daily to-do list in the session. By including remote workers on a video chat, they might be able to do the same, just like any other staff member. 
4. Establish a Clear Set of Expectations
Another effective way to manage employee attendance and time is by establishing a clear set of expectations. 
This includes letting your employees know when you exactly want them to work — setting up their work hours for the day so that the whole team can collaborate easily. 
Besides, managers should clearly inform them about the holidays and weekends off. 
You should also tell them about your goals expectations. Lay down their objectives and key results that need to be achieved. 
Furthermore, make them aware of the attendance policy of the company. If they fail to follow, what actions can be taken against them? These policies or guidelines should cover everything from the number of hours they need to put it, their wage amount, leave policy, and other essential information. 
It will bring transparency and also show that every employee is being treated equally. 
5. Provide Emotional Support
When employees are working remotely, it is easy for them to get lost in their own work. 
Sometimes, this results in increased stress and anxiety, and they find themselves unable to cope up with the amount of work. 
Managers can extend their support there and show them you are available for them. 
When you empathize with your employees' struggles, they might feel relaxed. If you expect your employees to produce high results, you need to keep encouraging them time and again. 
For instance, asking them a single question – 'How is the remote situation working out for you?' can have a positive impact on them. It might show that you are concerned about them, and they feel valued. 
Besides, when they are appreciated, they are more likely to devote their dedicated effort to their tasks. 
But you must listen to them carefully and understand their problems. You shouldn't be the focus of the conversation. Let them take over. 
Try to stay in touch with your employees regularly. 
Also, Read: Attendance Management Software – Enhancing the Efficiency of your Organization
Wrapping Up
The trick to managing employee attendance and time is not by micromanaging. 
But instead, you need to provide the space and encourage them to take an independent approach to their workloads. However, as a manager, you need to keep a check on their progress regularly. 
Furthermore, using the right staff management tools can help improve productivity and engagement drastically.