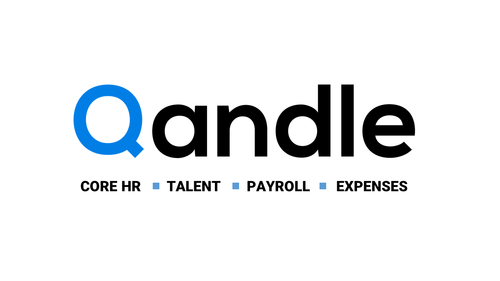 Qandle : No. 1 In Recruiting Software
Recruiters are increasingly relying on social media for recruiting candidates. They engage with the candidates online on various platforms such as Twitter, LinkedIn, Facebook, Naukri, Indeed, and more to hire the best people for their company.
Recruiting Candidates Online
Online recruitment has become an integral part of almost every hiring process in businesses across various sectors. It is especially popular among companies that hire candidates for technical jobs.
There is more to online recruitment than just finding the right candidate online. If done right, it can help you improve your candidate engagement and employer branding as well.
Looking for Recruitment Software? Check out SoftwareSuggest's list of the best Recruitment Software solutions.
Online recruitment, however, can be tricky. The concept has emerged recently. Recruiters are still figuring out how to go about it correctly and make the most of it. At the same time, the smallest mistake in recruitment could cost a company heavily.
In this article, we will discuss a few mistakes that recruiters make in online recruitment and how they can avoid them.
Mistakes to Avoid During Online Recruitment
Recruiters are still learning about online recruitment and are bound to make mistakes. While mistakes are inevitable, some will cost you more than others. Let's take a look at some of the major and minor mistakes that people make in online recruitment:
Major Mistakes In Online Recruitment
1. Inability to Keep Candidates Informed
Gone are the days when candidates would wait by the phone and wait to hear from you. Most candidates interview with multiple companies when they are actively looking for a job.
Suppose candidates notice your job opening on your social media page and get in touch with you. If you take too long to respond to them or do not keep them informed on the status of their application, they will swiftly move on to other prospects. 
In the age of online recruitment, you need to act fast. Not only do you need to be one of the first employers to reach out to the candidate, but you also need to be quick to respond to them.
2. Lack of Team Collaboration
Recruitment requires teamwork and a collaborative effort. HR teams and hiring managers must work together closely to close an open position as quickly as possible. For this, they need to communicate frequently and keep each other updated at all times.
Collaboration becomes especially challenging when companies are spread across multiple locations. Recruitment teams need to collaborate consistently for screening applicants, sharing profiles, shortlisting qualified candidates, and setting up interviews.
Consider using recruitment software for such purposes. An automated applicant tracking system sends instant notifications, shares information in real-time, and keeps everyone on the same page.
3. Lack of Engaging Content
Most people on social media platforms spend time on it for recreational reasons. Not many of them may be active jobseekers. Simply sharing job postings on online platforms will do little to capture your audience's interest. This is where most recruiters go wrong.
You must use social media platforms to engage with potential candidates. If you want to market a job opening, focus on creating engaging content around it. 
Share insights about the job, talk about the company's values and philosophy. Share career advice, interview tips, or employee testimonials. You need to keep people coming back to your page to unlock the full value of online recruitment.
4. Assuming Every Social Media Channel is the Same
All social media platforms are not the same. You cannot use the same strategy on each of them and expect similar results. For instance, what may work for you on LinkedIn will not necessarily work on Facebook the same way.
It is vital to develop a unique online recruitment strategy for every social media channel. Online recruiting requires you to have a solid and consistent presence on every platform. However, your content cannot be precisely the same for every platform.
Also, Read: How HR Departments Can Use Tech to Improve the Recruitment Process
Minor Mistakes
5. Too Much Confidentiality
Many companies are skeptical about putting out information openly on social media platforms. They worry about sharing too much information. While its important to keep job descriptions concise, it's also important to give candidates all the information they need.
Give candidates a chance to make informed decisions. For example, if candidates take a look at your job description and find that you're willing to pay more than what they are making at their current organization, they will, in all likelihood, applying for your job opening.
Suppose the job role requires extensive traveling or requires candidates to work in shifts. It's best to put such information clearly out there so that candidates do not apply for the opening if such requirements are not acceptable to them. In this way, you do not waste time on irrelevant applications and automatically filter them out.
6. Fixating Too Much on Skills 
Most recruiters are guilty of this. They fail to understand the job role thoroughly. Instead, they make a note of a few key skills required for the job and keep reiterating them in their communication with candidates. To sell an open position effectively, recruiters must be able to talk to candidates about the role and what it would entail. 
For example, instead of saying, "XYZ is looking for Java developers," consider saying, "XYZ, a CMM Level 5 company, is looking for Java developers with three years of experience." Here the candidate gets a clearer picture of the role at a glance.
7. Impersonal Communication
We all have received emails from recruiters that begin with the same cliched message- "I came across your profile and was very impressed with your background." or something on similar lines.
When candidates receive such emails, it is evident to them that these emails have been blasted by the recruiter to probably hundreds of applicants.
Understandably, recruiters have their targets and do not always have enough time to customize their messages. However, sometimes, sending a personalized message to a handful of candidates can prove to be more impactful than broadcasting an impersonal email to hundreds of them.
Wrapping it Up
Avoiding these mistakes will not just improve the effectiveness of your online recruitment strategy, but will also help you stand out from the competition. In a competitive job market, it's the little details that can make all the difference and help you snag the best candidates for your organization.
What are your thoughts on this blog? Are there any other such online recruitment mistakes in your experience that you would like to bring to our attention? Do let us know in your comments.