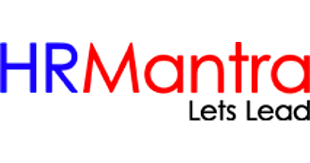 HRMantra : No. 1 In HR Management Software
Human Resources Software is considered to be the most strategic resource of any organization. People matter!! It is essential that businesses focus on acquisition, utilization, and maintenance of talent and give this function the due importance it requires. Traditionally, the Human Resource Software Department was not given much importance in organizations, and their work was primarily clerical work related to salary administration, policy regulation and record documentation.
Looking for HR Software? Check out SoftwareSuggest's list of the best HR Software solutions.
However, the current scenario differs widely. Today, the human resource software department is multi-dimensional in nature and handles numerous important activities such as training, performance management, talent retention, payroll administration, recruitment, and selection. It plays a critical role in moulding the employees and ensuring the right man for the right job.
Technology is a major driver in helping firms manages its human resources. There is a variety of human resource-specific software which assist in performing critical HRIS software activities. One such beneficial software which can help companies tackle complicated human resource software processes in an easy and convenient manner is HRM Thread by Sensys Technologies. This versatile software offers an organization the flexibility to customize its features and is extremely user-friendly. Some of the unique features of HRM Thread which make it a sure shot winner for Human Resource software practitioners are as follows:
Features of Human Resource Software
Integrated Payroll Management – Managing the payroll of employees is one of the most essential functions of the Human Resource Department. HRM Thread takes care of the complete range of activities related to accounting and management of employee's Payroll. The software also generates automated reports, output and documentation required by a payroll application. It manages the pay slip and salary sheet of employees and has the flexibility to add or modify any of the salary components. Another noble offering is specific user defined entry field which has the option of calculating percentages and applying formulae in a customized manner. HRM Thread is automated to calculate the salary according to the attendance of the employee and also is able to compute various miscellaneous components which do not appear on the salary slip.
Leave Management – Having a well-formulated leave policy is of vital importance to the smooth functioning of a firm. HRM Thread assists in the creation of a leave policy and credits the leave in the employee's account. It can also carry over any unused leaves of employees to the next month and compute increment of leave on a pro-rata basis. The user-friendly software provides a window for employees to check their utilized and balance leaves. It also regulates the encashment process of unutilized leave and ensures automatic leave payout in case of termination of an employee. HRM Thread has a facility of submission of online leave application, thereby reducing paperwork and supporting workflow.
Employee Database – In today's dynamic business scenario, information is wealth and a company needs to possess complete, updated and accurate data about its employees, so as to capitalize it to regulate human resource software processes. HRM Thread maintains an employee data-bank, which serves as a repository of information. It contains important details such as personal information, contact information, employee qualification, PF nominee details, work experience and passport information. The employee database also contains copies of employee's documents, training records, performance appraisals, achievements and individual targets. Hence, the database serves as a single point source of employee related information.
Recruitment – Nowadays, many firms are depending on automated software to handle their recruitment needs. HRM Thread assists in the recruitment and has a user-friendly resume database management. The software process manpower requisition forms and regulates the vacancy creation in organizations. It then reviews shortlists and tags candidates who may be suitable to fill vacancies within the organization. HRM Thread also has the feature of sending bulk e-mails to candidates and scheduling the interview round. The software also handles the generation of appointment letters for candidates and conveys the recruitment result to candidates.
Performance Management System (PMS) – HRM Thread helps in assessing the performance of employees by undertaking a number of imperative processes. It aids in defining the goals/targets/key result areas for employees and also maintains the job description related goals. Employees can keep updating and posting about the progress on their goals, and this information is made available to their immediate superior. The complete appraisal information and scores are available at the time of an increment or promotion. HRM Thread basically aims to fully automate the performance management system and make it user defined to suit the individual customer requirements.
Some other important features of HRM Thread include:
Flexible structure building capacity of earnings and deductions
Manage loans and advances
Provide employees with a self-service account
Auto calculation of TDS
Efficient, timely and flexible timesheet reporting
Regulating user defined training courses
Processing claims and reimbursements
HRM Thread is surely revolutionizing the human resource software functions of organizations in India and worldwide. Technology needs to be effectively harnessed to capitalize on the human assets of organizations, so as to ensure that all the critical HR functions are seamlessly integrated and do not disrupt workflow. Human Resources software of an organization need to be harnessed into achieving their full potential so that organizational goals may be achieved in an efficient manner.
[/vc_column_text][/vc_column][/vc_row]