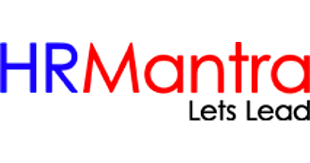 HRMantra : No. 1 In Attendance Management Software
When accountants were asked about time theft problems faced by their clients, 92 percent of the accountants said that they believe their clients are facing time theft issues in their organization. And this increases their payroll costs by almost 5 percent. Not only this, clients face problems when calculating wages and when tracking time for employees working from a remote location. As you can see, time and attendance are major issues for the organizations. So, We have listed some of the open-source attendance software.
Is there a solution? Definitely! The attendance software is meant for solving problems related to time and attendance management. In most cases, payroll software is integrated with tools to manage time and attendance tasks. But you can also opt for dedicated time tracking software, especially open source attendance software. What's so special about this open-source solution?
It lets you customize and configure it as per your requirements. The in-house team of developers can modify software's functionality, thereby aligning it with the company's way of functioning. Moreover, you don't need to shell out an exorbitant amount of money on open source employee attendance software.
There are some reliable open source attendance software tools that you can consider for time and attendance management. Our experts have identified the top six solutions for you. Have a look at them.
1. Open Time Clock- OS
Open TimeClock is efficient and reliable open source time tracking software capable of managing timesheets, attendance, schedules, and much more. You can configure it as per your requirements, such as restricting networks, devices, and GPS zones for logging purposes.
Features
The clock-in using barcode, QR code, RFID, and NFC
Manage shifts and schedules
Face recognition to avoid pal punch in
Both manual and automatic entries
Pros
Unlimited users and free 24/7 technical support
Assists in managing payroll
Self-service provision
Cons
The user interface is too simple
The free and paid plan is almost similar
Pricing – $25 per month per company for unlimited users.
Freemium Version – Except face recognition and reports, all features are available.
2. TimeTrex
Besides time and open source attendance software, TimeTrex takes care of payroll and HR management as well. Integrated with multiple features, TimeTrex works seamlessly across multiple devices. Its accurate functioning and in-depth reporting let users keep a check on every second and every penny.
Features
Responsive and cross-platform compatible
Access to detailed documentation and webinars
Biometric facial recognition
Automates calculations, schedules, shifts, etc
Remote tracking of employees
Pros
Both on-premise and cloud deployment
Offers a comprehensive payroll and HR solution
Robust time and attendance management
Cons
No free version
Too many features can become a complication for some users
Pricing – Available on request.
Freemium Version – No free version. However, you can ask for a free demo.
3. Orange HRM –OS
OrangeHRM is nothing less than the project management software that ensures the top-rated performance of employees for timely completion of goals. The open-source system ensures effortless integration and synchronization. You just need to put in some efforts and you are all set to go.
Features
Authorize user permission and roles
Centralized management of all the data
Manage leaves, time off, accruals, etc
Track shifts, schedules, and employee performance
Pros
Goes beyond time and attendance management
Seamless integration with third-party tools and apps
Transparent pricing and policies
Get professional help from the experts
Cons
Technical support comes at a cost
Configuration is not as easy as it sounds
Pricing – Available on request. You can ask for a demo.
Freemium Version – No free version. However, avail a 30-day free trial.
Looking for attendance software? Check out SoftwareSuggest's list of the best Attendance Management Software solutions.
4. FlexiServer Attendance and Management Software
Whether you have freelancers, work-from-home employees, or in-house employees; deploy FlexiServer Attendance and Management software to track time and attendance. The software has all the necessary tools for effective monitoring and calculating work hours, keeping leaves and paid time offs in consideration.
Features
24/7 access to timesheets, schedules, and reports
Flexibility for employees, clock in anywhere and anytime
Real-time updates and monitoring
Works over the internet and on a local network
Pros
Privacy mode for the employees
Automatically creates timesheets
Adjust user permission to avoid any illegal activity
Cons
Only compatible with Windows and Mac
Technical support is not up to the mark
Pricing – Enterprise Edition starts at $27.66 per month.
Freemium Version – No free version available.
5. PayPunch Time and Attendance
PayPunch is an ideal open source attendance software, packed with features and available at a reasonable price. The biometric time and attendance software are capable of automatic processing of payrolls, eliminating buddy punch-ins, and generating detailed reports. The biometric device is capable of capturing 96 discreet images of the hand.
Features
Multi-device and cross-platform support
Leaves and paid time off management
Customize as per organizational rules
Keeps a track on shifts and schedules
Pros
Works at a blazing fast speed
Accurate calculations
Automatic time and attendance management
Centralized and integrated environment
Cons
Not suitable for managing freelancers and remote employees
Works best with Windows only
Pricing – PayPunch Lite is available at $5 per employee.
Freemium Version – No free version available.
6. Kimai
Kimai gives you full-fledged control over unmatchable functionality. Manage multiple projects simultaneously, calculate rates, track employee's attendance and work hours, assign user permissions, maintain multiple records, integrate tools and apps, and much more. And the best part is – all this is available at no cost.
Features
Browser-based interface ensures cross-platform compatibility
Generate invoices in multiple formats
Export/import data
Track time, calculate wages, manage leaves/paid time offs
Pros
You don't need to pay a single penny
Beautiful, intuitive, centralized dashboard
Complete documentation is available
Multi-language support
Cons
Need proficiency to customize it
Limited features
Pricing – Kimai is a free open-source employee attendance software. Visit the marketplace to search for add-ons and plugins.
Freemium Version – All features are available in the free version.