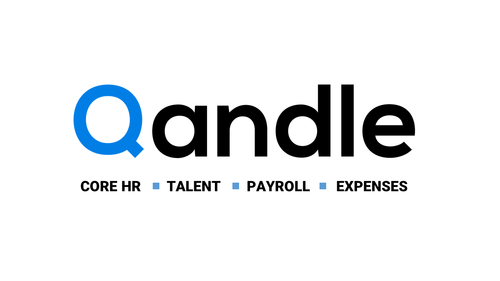 Qandle : No. 1 In Time Tracking & Management Software
As a business owner in the current fast-paced corporate arena, it is necessary to constantly look for new avenues to enhance your bottom line results. Time management software is a great tool that can help organizations to boost productivity levels, streamline business operations, improve employee morale and fast track your growth rate instantaneously!
Looking for Time Management Software? Check out SoftwareSuggest's list of the best Time Management Software solutions.
The market is flooded with a number of sophisticated time tracking software suites that will help you keep count of how your workforce is spending their time and ensure that project timelines are met without any delay. It is a great way to promote accountability amongst your employees' and can also provide an accurate framework for billing clients according to the exact time spent.
So if you want to save tons of money, reduce employee absences and enhance overall performance levels, it's surely time to invest in time management software.
Six ways to optimize your business operation through right Time Management Software:
1. Prevents Time Fraud and Payroll Abuse
Time fraud is a major problem that organizations all over the world are battling against. Employees often fill in extra hours in their timesheets or punch in their colleague's attendance – thereby leading to a huge loss of productivity and money to the company. There is also a massive amount of payroll abuse as workers take salary and wages for the time that they were not at their designated workstations.
Time management tools is a real windfall for organizations as it makes sure that your employees' only log in the actual hours that they have worked. Every minute of the time you're your workforce is accounted for, and there is no room for error – making the whole system highly efficient and productive. So it's definitely a great idea to invest in time management software to make sure there is no time fraud in your organization!
2. Delivers Real-Time Analytics
It is surely an asset to any manager to receive real-time updates of their workforce to have a clear picture of productivity levels! Nowadays there are a number of advanced and progressive time management software suites that allow users to receive real-time attendance and time data. This is very useful because it allows senior management to know the attendance status of their employees' at a glance.
Cloud-based time management software systems can create customized reports containing real-time metrics so that there is updated data available all the time. So make sure that your time management software gives you real-time analytics to monitor attendance and work hours of your employees' with ease and convenience!
3. Bills Clients Accurately
Time management software is an absolute boon as it helps organizations bill their clients accurately for the proper amount of time – thereby making sure that your valued clients are not overcharged or undercharged. Companies often find it difficult to track the actual time spent on projects, and this leads to managers creating inaccurate bills for clients.
Time management software makes sure to bill clients by the hour and helps creative professionals and agencies bill their client the precise amount. There is absolutely no confusion or doubt in the minds of the clients, as the accurate time has been recorded through the software – so make sure to enhance your billing system operations by investing in a top-notch time management software!
4. Helps to Prioritize Urgent Projects
One important key to success in the business world is prioritizing work according to the importance and making sure to complete projects by the given deadline. Time management software platforms have the ability to let employers monitor project resources, track tasks, and provide special notes for certain tasks to facilitate projects to stay on schedule.
One great feature of time tracking software is that it allows project tasks to be plotted on a timeline, and it can identify certain loopholes that may lead the project not getting completed by the given deadline. Project managers can then make sure to speed up activities so as to finish the project by the scheduled deadline. Time management software is a super tool that will surely keep your projects on the right time track!
5. Identifies Areas For Improvement
Making sure that your workforce is punctual, not taking unaccounted absences and not indulging in time fraud is definitely a challenging task, but time management software is an amazing tool that can help your organization manage efficient time tracking. It is essential for managers to identify certain areas for improvement in time management so that they can counsel and guide employees' on how to optimize their task performance better.
Since time management software creates customized timesheets for all workers and tracks their daily productivity, it is easy to detect time wasters and help employees' be wary of mismanaging their precious time. There is no doubt that getting time management software is the best decision for any organization as it will surely fast track it on the path to success!
6. Improves the Morale of Staff by Rewarding Excellence
If you want a highly engaged and motivated workforce make sure not to wait any longer and get a time management system for your company right now! Honest and hardworking employees' do not appreciate dealing with time slackers in the organization and having to perform alongside time wasters can often lead to resentment and dissatisfaction.
Time management tool helps to identify star performers so that the organization can reward their time skills and set an example for other employees'. Your workforce gains better control over personal scheduling and timetable management – thereby leading to a high level of self-sufficiency and motivation!
Bottom Line
Time is a precious resource and time wasted cannot be retrieved by any superpower! Time management software can change the course of any business and help it accrue gigantic levels of efficiency and productivity. So, if you want to notice a substantial reduction in absenteeism, fewer payroll errors and enhanced employee output- it's time to jump on the time management software bandwagon to witness a magical transformation of your organization!