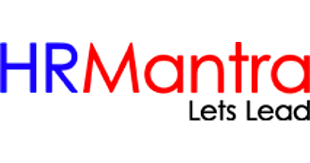 HRMantra : No. 1 In Payroll Software
AtoZ Payroll Checklist:
1. Which are the types of deductions processed by Payroll Software?
Payroll deductions can be mandatory as well as voluntary. Deductions that are mandated are government taxes. However, all other deducted amounts are voluntary payroll deductions.
Mandatory Payroll Deductions
These are statutory employee deductions from payroll. The law mandates that employers withhold payroll taxes from employee wages and submit them to tax agencies. Payroll systems automatically calculate all deductions which are legally required, in your city, state, or locality. It also calculates federal taxes. State tax rates vary across the country. Some states require no income tax deductions at all.
Here are some common examples of mandatory deductions,
The Federal Insurance Contributions Act (FICA) tax requires both the employer as well as the employee contribute equally to FICA. It comprises of Social Security and Medicare taxes. FICA taxes cover public care. Social Security aids retired individuals. They also aid those who are disabled or may even go to families of deceased individuals. Medicare is used to pay for benefits that are hospital-related, like hospice care and other forms of healthcare.
Federal income tax is calculated based on gross pay and also the number of allowances an employee claims on Form W-4. Federal income taxes are levied to aid public services such as transportation services, educational institutions, programs and policies, and also the armed forces.
Each state has its income tax structure. You can check with your state to find out how much is to be withheld from an employee's paycheck. As is the case with federal taxes, these taxes also aid public services, on a state or a local level.
Wage garnishments are applicable when employees have unpaid debt. You will receive instructions and more information in the form of an order from a court or government agency if you need to withhold garnishments from an employee's paycheck. For example, child support payments are withheld automatically from an employee's payroll check, as well as other such garnishments that are court-ordered.
Voluntary Payroll Deductions
Voluntary payroll deductions are those deductions that an employer makes from payroll that are not mandated by law. Voluntary payroll deductions require employee consent. They must participate by "opting-in" for these benefits. Most payroll solutions let employers manually enter these deductions and automatically deduct payments from employee wages each month. Employers withhold voluntary payroll deductions from every payroll check an employee receives, even including any bonus and commission checks as well. 
Here are some common examples,
Health Insurance Premiums
Health insurance deductions will depend on what you offer and the plan your employee chooses. 
You may offer your employees the option of having money withheld for a personal retirement fund. The money an employee contributes will benefit the employee when he or she retires. An Individual Retirement Account (IRA) or a 401(k) are standard options.
An employee can also voluntarily choose to have deductions taken out of their paychecks to go toward a life insurance premium. The life insurance provides their beneficiaries with payment, in the event of employee's death.
If a business charges employees job-related expenses such as union dues, uniforms, and meals, they might need to deduct them from the employee's paycheck.
Some payroll deduction plans may also involve the voluntary and systematic payroll deductions to purchase shares of common stock. An employer may offer its employees a stock option purchase plan which allows the employees to buy shares of the employer's stock, usually at a privileged rate. If an employee opts to participate in this program, a portion of each paycheck will go towards buying of their employer's stock. 
Other forms of voluntary deductions may come in the form of employer-sponsored charitable causes. Another typical example is purchases made in the way of U.S. Savings Bond. Voluntary deductions may also apply when an employee chooses to purchase company merchandise such as computers or other retired equipment. They may also include fee deductions for tuition or professional certifications.
2. What are the penalties of failing to pay payroll taxes?
Employers who fail to follow the laws related to mandatory deductions are open to lawsuits, fines, and even, going out of business.  
The Internal Revenue Service (IRS) strictly enforces timely and accurate payroll tax deposits by levying heavy payroll tax penalties on defaulters. In some cases, the IRS may excuse the failure to make payroll tax deposits when there are clear indications that it was unintentional, and there was a reasonable cause for the business to miss making the deposit.
Payroll-Related Penalties
Failing to file taxes can incur harsh penalties. Detailed and comprehensive information may be available in Publication 15: Employer's Tax Guide. Here are some instances: 
Penalties for Form 941 taxes (withholding and FICA taxes)
These penalties may also apply to other similar forms. The amount of the penalty for failure to deposit payroll taxes on time or in full can vary based on how late the payment is and the amount that is past due. The total number of calendar days that have elapsed from the due date of the payroll tax deposit is used to determine the amount of the late deposit penalty.
Here is an indication of the extent of the penalties that may be applicable when the employer fails to file Form 941 and similar forms,
| | |
| --- | --- |
| 2% of the past due amount | Deposits made 1-5 days late |
| 5% of the past due amount | Deposits made 6-15 days |
| 10% of the past due amount | Deposits delayed by 16 days or more |
| 15% of the past due amount | It can increase to this percentage if the due taxes remain unpaid for more than 10 days even after a notice is sent by the IRS to the business |
State and local jurisdiction may also apply penalties of their own. 
Trust Fund Recovery Penalty
The federal income tax withholdings are subject to the most severe penalties. The failure to accurately file federal income tax can cost you heavily. The IRS applies the Trust Fund Recovery Penalty (TRPF) for failure to pay payroll taxes when due. The TFRP is a whopping 100% of the unpaid. In addition to penalties, interest accrues from the maturity date.  
The employer, as well as the employee, could be liable to pay this penalty. Even if you can prove your failure to pay or report taxes was not willful and you avoid the Trust Fund Recovery Penalty, you may still face fines for late payments.
Other Types of payroll-related Penalties
Penalties for unpaid payroll taxes may also apply if you have erroneously misclassified workers as independent contractors instead of as employees. Also, failing to file W-2s may lead to an automatic penalty of $50 for each form improperly filed.
3. Which forms are processed by Payroll Software? 
Payroll software is primarily used to file the IRS Form 941, also known as the Employer's Quarterly Federal Tax Return. These forms also find use in contractor situations, ensuring accurate accounting in all business scenarios. Payroll software is also used widely for the preparation and filing of W-2s. W-2s apply to all employees. They also widely used to manage the 1099s. They apply to all contracted employees. Most competent payroll software solutions have provisions o print and file payroll forms including but not limited to 941, 943, 944, 940, W2, W3, 1096, and 1099.
Looking for Payroll Software? Check out SoftwareSuggest's list of the best payroll software solutions.
4. How should I compare Payroll Software?
Understand your company first before you begin to consider options. Map out the needs of your organization. Prepare a checklist of the things that you need in payroll software. In this manner, when you speak with vendors, you will know what questions to ask and which answers you must seek. You must also keep an open mind for options that you may not have thought of but those that could ultimately benefit your business.  
Learn more about which systems may be best by talking to others. Seek recommendations from friends and colleagues in your field. Read about different payroll systems on software review sites and forums. Hear what professionals on platforms such as LinkedIn, who are working with similar organizations, have to say about their experiences. Make a list of payroll providers that tick all the boxes on your payroll checklist.
Here are some things to look for when researching options,
The whole point of using a payroll system is to reduce the scope of human error in payroll management. Errors in tax filings can cost a company dearly. Ensure that the payroll system guarantees payroll tax accuracy. 
Tax Compliance Management
Ensure that you have a complete understanding of the various tax services you need. Then, find out which of those tax services come with the system and if any customization options or add-ons are available. Make sure the payroll system supports tax laws, social security requirements, and applicable local regulations. Most new-age payroll solutions automatically upgrade the system for tax changes to ensure seamless compliance. 
Standard payroll systems are created to work for all kinds of organizations across various industries. The needs of your organization may be different. For example, there may be additional deductions such as ESOPs and other policies unique to your business. Any payroll software that you pick must help meet those needs. 
Cost and Pricing Structure
The cost and pricing structure typically include a flat monthly subscription fee and a cost per user, and also charges for any additional features. You must inquire thoroughly about how you the vendor will bill you and how often. However, license fees or monthly subscription may not be the only cost. Sift through the fine print carefully and check for any hidden fees. 
Handling payroll requires managing a lot of confidential information such as social security numbers, salaries, and tax information. Check encryption standards, SSL certificates, and authentication steps. Also check the type of security used, including password protection, the number of admin users allowed, and disaster recovery plans or data backup. You may also want to see how the software can protect your data stored on their servers from theft or a natural disaster. 
Compatibility and Integration
Many companies already have other systems in place, such as accounting software, point-of-sale (POS) systems, HRM systems, etc. A payroll system must be able to integrate with these existing systems or at least be compatible with them. Consider payroll systems that have an established portfolio of integrations with the most popular business applications and vendors. It is advisable to buy all of your financial and HR software from the same provider so that information is seamless. 
You want a payroll system that is flexible enough to grow and expand with your business. You don't want to wind up looking for yet another payroll provider in a few years. Find out how the system can grow alongside your business and if there are options to change your plans as you grow. Check if the system will allow the addition of more users, more employees, more branches, possibly offshore units, and other additional operational elements. 
A streamlined implementation process, that is carried out carefully, will ensure a smooth transition into the new payroll system. The setup process is the most crucial part of a new system. Look for service providers who offer onboarding services to help you get started with the system. Check if they offer tutorials to help you learn how to use the system. Also, find out how they keep customers educated on system updates.
Determine the level of customer support your company will need and what is offered by the payroll system provider. We've all been there. You do not want to call expecting to speak to a real human being but end up talking to a robot. It is also vital to know if you will talk with the same person every time or to the "next available agent". Do they offer support during business hours or round the clock? Do they provide online support in the form of chat or email services? Know the extent of customer support. Some providers offer different levels of customer support for additional costs. 
Ease of Use/Simplicity of Workflow
If you implement new software, it should make the already existing processes smoother and more straightforward, rather than inviting more complications. The payroll software should offer a simple user experience for even the most complex of compliance processes. They must be designed keeping non-technical users in mind. A simple workflow is a definite plus.
5. How much should Payroll Software cost?
Payroll software can cost anywhere between $0.1/month to $20/month per employee. Annually, it could cost about $1000/year and more, depending on the workforce and modules.
The pricing models may vary from vendor to vendor; however, you will find that they have some things in common. There are various types of plans:
Free Trials and Applications
These types of payroll software allow users to explore the solution free of cost. They usually have limited capabilities so that users can perform routine functions. They are suitable for small and low-scale businesses operating on a tight budget. These versions are great to use on a trial basis help you make an informed decision when you commit to a paid product. They may offer additional functionalities or more options at a cost. 
Monthly Subscription Plans
Monthly subscription plans allow users to use a payroll system without having to commit to it long-term. They also work out well for companies that may not have the budget to make a huge investment all at once. They are ideal for growing businesses and companies that are exploring the various options in the market. However, opting for a monthly subscription plan on an ongoing basis, in the long run, can eventually end up being a costly affair.
As the name suggests, here, the cost depends on the number of users using a payroll system. They usually come with a complete set of features and functionalities. Calculating and forecasting ROIs and revenues may become more manageable. However, they may prove costly for organizations that are growing fast or have a considerable workforce.
Quote-Based Pricing/ Price-On-Request
They are designed to offer more bang for your buck. They are usually applicable to customized and tailor-made payroll solutions. They allow businesses to optimize the payroll solution to suit their needs. They may appear to be pricey, but it works out well because you end up with a customized solution and are not paying for unnecessary features.
These are usually applicable to on-premise solutions. They are ideal for large organizations with a sizeable budget. The one-time fee may seem like a lot, but in the long run, it may turn out to be cheaper than the other payment plans. The issue with this payment plan is that it requires a long-term commitment to a solution. Regular updates and ongoing customer support may also be a problem.
These solutions include not just payroll management but may also include features such as accounting, HRM, among others. Here businesses can do more with a single platform. Workflows become simpler. Finding multiple systems for various business processes and then integrating them to work together can be a challenge. These solutions offer a one-stop solution.
6. Should I download a free trial?
Free trials are an ideal way to test run a product and can help you make a more confident and well-informed decision when you zero in on what you eventually want to buy. Demo videos and elaborate sales pitches cannot match the first-hand experience. Free trials are a great way to understand the value of a product. They allow you to see what a product looks like, how it functions, and whether you are comfortable with it. What you see is what you get. You have the opportunity to develop a level of familiarity with the product.
Free trials also allow you to determine the additional features and customizations that you may need. They are also an excellent opportunity to interact with the vendor and assess the quality of the customer service and support. 
It must be noted, however, that free trials usually come with minimal features and it is crucial to set your expectations accordingly. You must also be careful when you enter your credit card information so that you do not get auto-charged as soon as the trial period expires. Also, if you have shared your contact information, brace yourself for a barrage of marketing calls and spammy emails convincing you to become a paid customer.
7. What are the advantages of cloud-based Payroll Software?
The method of deployment is one of the most significant differences between the systems. The vendor's servers host a cloud-based software, and a web browser is used to access it. The company's computers and servers are used to install on-premise software. 
Here are some of the critical advantages of cloud-based software:
HR law is complicated and changing constantly. It can overwhelm even seasoned HR professionals. The best software can help them stay on top of legislative changes through automatic updates, which essentially means that your payroll processes will be consistently up-to-date and compliant. It is especially useful if you operate in regions where legislation changes often and unexpectedly. 
Backups and Disaster Management
With a cloud-based solution, no back-ups are necessary. When organizations own and also maintain their software and platforms, there is a need to follow stringent processes for regular back-ups and also to establish and follow strict disaster recovery operations. Cloud service providers offer systems that are resilient and sophisticated, with world-class automatic backup and disaster management. 
These days, work is not just contained within the office premises.  Cloud-based payroll services empower HR staff and also field managers by giving them the flexibility to process and approve payroll from any device at any time of day. Field managers can review and approve time cards and respond to requests for paid time off using the mobile app on their smartphones or tablets.  
With a cloud-based solution, you can scale your services up or down as your company grows or reorganizes. This is a significant benefit if you are trying to grow your business or have seasonal operations. You do not have to consider the risk of exceeding the capacity of the system, which usually leads businesses to pay for more than they need in anticipation of future needs. Cloud-based payroll software typically only charge you for the capacity you use during a particular billing period. The technology can scale with them while keeping the employer's history and records in the same system as the years pass, and the company grows and changes. With a cloud-based solution, scaling your technical usage becomes an instant and an automatic process.
The on-premise software involves a high setup cost. You need to invest in the IT hardware and software infrastructure if you don't already have one.  You will need to undertake regular IT maintenance in the form of backups and upgrades. It comes with a reasonable amount of hidden costs, which may you may not have anticipated. Cloud-based solutions require no in-house servers to be bought and maintained, no physical set-up to accomplished and no upgrades to be purchased. They are usually priced reasonably and come with subscription or per-user based fees. 
Moving to the cloud saves 80% of floor space required and 90% of the power consumed. Paperless automation does help you to serve your environment. With fewer servers to maintain, companies can reduce their energy consumption significantly, which will reduce their carbon footprint. You will contribute to the ecological health of the environment as well while also saving a considerable amount of money. 
A cloud-based payroll system enables all authorized employees to access their relevant payroll information at the click of a button, on-the-go. Managers end up becoming more productive and efficient when they can handle employee tasks anytime and anywhere. Managers can access workflow statuses on their mobile. It allows a lot more insight into what is happening in the organization and the work that the employees are doing. Employees do not have to unnecessarily rely on HR assistance to view information and complete tasks which then leads them to become happier and more efficient. HRM becomes more strategic and efficient when managers can delegate tasks while also maintaining accountability. 
The security of cloud-based software is often a cause for worry for employers. However, nowadays, data stored in the cloud is generally a lot safer than data stored on-premise. Data stored in on-premise servers are vulnerable to natural disasters, or unforeseen occurrences such as fire, and even computer crashes. Cloud-based service providers are known to make a significant investment of resources towards data and infrastructure security. Moreover, the data is heavily encrypted and rigorously backed up.   
A cloud-based version requires almost no maintenance activity. Manual upgrades are not necessary and these upgrades are also usually free-of-cost as long as you are subscribed to the system. All maintenance activities are taken care of by the solution provider. These activities occur in a manner that does not interfere with business operations. Companies do not need a dedicated IT team to use and maintain this software.
Most cloud-based payroll systems offer a basic starter product and then allow you to pick and choose from a list of add-on services to customize a product that is most suitable for your needs. You don't end up paying for too many features that are of no use to you. You can opt for any further customizations that you might need in the future instantly at nominal costs. They do not need to be carried out by IT professionals.
Unlike on-premise solutions, cloud-based payroll software solutions do not require much time to implement, as they do not need an IT infrastructure, or new hardware or software licenses. They are created to deliver the software as a service. You need to subscribe to that service. They can be set up by non-IT professionals within a matter of minutes. 
While on-premise solutions require an annual maintenance contract, cloud-based solutions offer superior, round-the-clock customer support at no additional cost. In addition to phone and email support, they also have live chat. You can reach them on their social media pages. They also have self-help forums, discussion boards, and learning and development modules that are updated regularly. 
Cloud-based solutions are designed to be user-friendly. They require less time and minimal resources for training users. On-premise solutions are built for enterprise-level organizations and come packed with features and functionalities, which may require you to train employees on how to navigate through the system.
Cloud-based solutions offer free trials which allow you to try out the solution before committing to the investment. It provides painless proof of concept. They also do not lock you in and make it possible to switch to other vendors. If the system does not meet your expectation, you can always walk out of the contract with only a month's service or a maximum of 3 month's service fee as a penalty. With an on-premise solution, the upfront capital expenditure, which includes IT infrastructure and licensing costs, will turn into a sunken cost if the project is not successful.
8. Should I use Payroll Apps?
Mobile apps are rapidly taking over many aspects of running a business, and payroll management is no exception. Mobile apps seem like the logical evolution of payroll. Business needs can take you anywhere, and payroll apps can let process payroll from almost anywhere. They make it possible for you to have access to the same features you would experience if you run the payroll on a laptop or desktop. 
Mobile payroll apps can significantly contribute to both employee satisfaction and the overall efficiency of the company. In addition to paying your employees on-the-go, you can also access employee information whenever you want with just a few taps. They also let you stay ahead of payroll deadlines and bank holidays. 
Their self-service features allow employees, including managers, take control over numerous payroll management activities. Having easy access to information and being able to make and approve changes with just a push of a button can make the life of employees and managers much more comfortable. Timely adjustments are made without delay.  
Most people think that mobile apps increase security risks since data can be accessed or downloaded easily with a smartphone. While there is some merit in that concern, it is not much different from accessing information through a personal desktop computer, which is a common feature supported by most self-service payroll solutions anyway.
9. Do I need Payroll Software?
Organizations have the choice to choose between a manual or an automated payroll process. The success of a business process lies in its efficiency. Automated payroll systems ensure timely delivery and accurate as well as reliable results. They minimize human intervention and perform consistently. They can be a great cost-saving proposition in the long run.
Here's how payroll software performs in comparison to a manual payroll process,
| | Manual Payroll Systems | Automated Payroll Systems |
| --- | --- | --- |
| Efforts | The entire payroll process is managed manually without the use of any systems whatsoever. | The payroll process can be managed using a computerized system. It requires little human effort. |
| Speed | It is a lengthier process, as all the steps in the payroll process have to be managed by hand. | It is a relatively shorter process. Nearly all the steps in the payroll process can be automated. |
| Consistency | This system is more susceptible to inconsistencies. It is dependent on human effort. | Automated systems minimize the scope of inconsistencies since they are dependent on computerized systems and processes. |
| Accuracy | The possibility of human error is considerable. | The scope of errors is marginal as there is minimal human intervention. The scope of errors is marginal as there is minimal human intervention. |
| Suitability | This system is only ideal for smaller organizations with a limited workforce. | This system is suitable for large organizations. It can cater to a large workforce across various locations. |
| Customer Satisfaction | This method is lengthy and time-consuming. It is vulnerable to errors due to which it may cause dissatisfaction among employees. | Automated systems are more reliable, quick, and accurate. They ensure timely and correct salary payments. This would lead to higher employee satisfaction. |
10. What is FUTA?
FUTA or the Federal Unemployment Tax Act is one of the taxes that employers have to pay as a part of payroll taxes. FUTA taxes fund federal unemployment insurance. It is a government program that provides temporary financial support to eligible employees who have been terminated involuntarily. Eligible workers receive a check each week until they are employed again or if they exhaust the covered time period.
Only employers pay FUTA tax. Nothing is withheld from employee wages for this tax. However, not all employers need to pay FUTA tax. It is only applicable to employers when-
$1,500 or more have been paid in wages during any calendar quarter, or

They have had at least one employee, for at least a part of the day in any 20 or more different weeks. This includes all employees- full-time, part-time, and even temporary workers. This, however, excludes contract workers, who are not employees.

How much is the FUTA tax?
Currently, the FUTA tax rate is 6%. FUTA is applicable on the first $7,000 you pay to each employee in a calendar year. This $7,000 threshold is called the wage base. You can stop paying FUTA taxes on an employee's wages once you pay the employee more than $7,000 in a year. In this way, the largest FUTA tax amount you will pay per employee will not exceed $420 (6% of $7000). Payroll systems can calculate FUTA tax when you run payroll and track when the payment must stop.
Is there income that is exempt from FUTA taxes?
Certain income does not count towards the $7,000 wage base. These payments may include,
Fringe benefits supplementing an employee's wage or salary, such as meals, boarding, contributions to employee healthcare plans, and also reimbursements for relocation expenses

Group life insurance 

Employer contributions to employee retirement accounts such as 401(k) accounts
The FUTA tax credit reduces your federal unemployment tax rate. Most employers are eligible to receive a FUTA tax credit on their tax rate. If you pay your state unemployment taxes in a timely fashion, you may earn a 5.4% federal tax credit, making the effective FUTA rate 0.6%, bringing your maximum payment per employee down.
Employers with the maximum credit are only required to pay 0.6% (6% minus 5.4%) on the first $7,000 of each employee's wages per year. If you qualify for the maximum tax credit, the highest amount you will pay per employee is $42 (0.6% of $7000).
All employers do not qualify for the maximum tax credit. If you have an employee who works in a credit reduction state like California or The U.S. Virgin Islands, you will have a reduced FUTA tax credit. 
How are FUTA taxes deposited?
You must complete the deposit of your FUTA taxes by the last day of the month, at the end of the quarter. In this manner, the due dates for Q1, Q2, Q3, and Q4 are April 30, July 31, October 31 and January 31, respectively. In case the due date occurs on a weekend or legal holiday, you can make your deposit on the next business day. 
How is FUTA tax reported?
You need to file Form 940 to report your FUTA taxes. Form 940 is an annual form. You need to file it by January 31 each year for the previous calendar year. You are allowed to file Form 940 by February 10 if you have made all your quarterly deposits on time.
Which employees are ineligible for unemployment insurance?
The employees who are not eligible are,
Termination of employment for cause or voluntary employee exits

Family members such as children employed by parents, parents employed by children, and spouses employed by spouses may be exempt from FUTA taxes. This would also be based on the type of business owned. 

Self-employed individuals- for example, if you are a partner in a business, your distributive share of partnership profits would be exempt from FUTA taxes. Payments made to independent contractors are also exempt.
Can my unemployment insurance change?
Unemployment insurance tax rates can change. They can increase if more former employees claim it successfully. States have a minimum as well as a maximum unemployment insurance tax rate.
11. What is SUTA?
It stands for the State Unemployment Tax Act. Like FUTA, this is also a type of tax that the state requires employers to pay for their employees. This unemployment fund was created to provide unemployment benefits to displaced workers. It may also be known as State Unemployment Insurance (SUI).
Who pays unemployment tax? 
SUTA tax is an employer-paid tax. Employees do not contribute to this fund.
How do you apply for a SUTA account?
You are required to sign up for a state unemployment tax account when you hire your first employee. The process to do this differs in every state. The state will let you know your initial unemployment tax rate, once you set up your account with it.
Every state has its own set of unemployment tax rates. Every employer is assigned an individual unemployment tax rate that they must pay, by the state. This tax rate is known as an 'assessment'.  
States usually have standard SUTA rates for new employers.

Once the new employer gains more experience, the state will assign a new rate based on your "experience rating". Your unemployment tax rate will be readjusted as you gain experience.

The type of industry may also be a factor. Industries that tend to have higher employee turnover, are typically levied with higher SUTA tax rates.

 
What is the wage base for SUTA?
Just like the unemployment tax rate, each state also sets a taxable wage base. It varies from state to state. This is the maximum wage amount per employee that can be taxed, each year. 
They are filed and paid on a quarterly basis. You will be required to fill out your state's quarterly return, which reports employee wages to the state unemployment tax office.
12. How does Payroll Software pay my employees?
There are various payment methods supported by payroll software. Certain types of payment methods might be more suitable for your business than others:
You can print paychecks with the help of payroll software. This process is far less time-consuming than writing each check. However, you may incur costs in the form of supplies such as check stock, ink, and a printer. You will need a MICR printer with magnetic ink to read, process, and print bank account and routing numbers on the checks. Another issue with this method is that paychecks could be misplaced. People would have to physically hand over or collect the paychecks, which may cause some delays.
This is the simplest and the most common payment method of choice for both employers and employees. Here, an employer collects the bank details of an employee when the employee joins the company. These details are fed into the payroll software. The software deposits the wages directly to the bank account of the employee, no matter where they are. Most payroll software solutions do not require you to pay any fees towards a direct deposit. Employees will need to have a bank account with this mode of payment.
If employees do not have a bank account, you can pay them through payroll cards. They are a prepaid card. Employers can use payroll software to put wages directly into the prepaid card. Employees can use them to make purchases or withdraw money from the ATM. Employers may be required to pay some fees for these cards. In some states, employees are banned from paying any fees towards the cards. Even the cost of replacing these cards must be borne by the employer.
13. Can any organization in any city use Payroll Software?
With clearly defined tax laws in each state and the standard nature of federal taxes, most payroll software solutions are created to service all the cities across the U.S.A. Nevertheless, it may be a good idea to check with your payroll software vendor, whether or not the payroll software can be used in a certain city or not. It is highly unlikely that payroll software cannot be used in a certain city and even if it is, you can always work with the vendor and create a customized solution.
14. What happens if tax laws change after I purchase Payroll Software?
We have already discussed how HR and tax legislation is complex and dynamic. It is bound to undergo changes from time to time. Staying on top of such changes can be challenging for even highly-experienced professionals. Thankfully, cloud-based payroll solutions automatically update these changes as long as you are subscribed to their service. They ensure that you always remain compliant. 
Even if you don't have a cloud-based solution, you can have the patch applied manually. If you have an annual maintenance contract, application of such patches and updates may be included in the terms of service.
15. What can Payroll Software not do?
While any payroll software will automate the payroll process and minimize human intervention, it cannot completely do that. There are some functions that must still be performed by employees, HR professionals or business owners. They are-
Details regarding voluntary deductions that are not a part of the state and federal payroll tax will have to be updated manually.

The IRS has fixed the responsibility of compliance with legislative laws on the company. If a payroll software is used and errors in reports or withholdings are found it will be the company and not the vendor who will be held accountable for those errors and any penalties incurred because of them. If the errors are due to a glitch in the system or a failure to communicate, it can cost the business significantly. Payroll systems are reliable but business owners must review all reports and keep a close eye on compliance.

The Internal Revenue Service has remarked that some payroll software systems fail to recognize the distinction between additional voluntary withholding amounts and regular withholding when calculating catch-up withholding for the current tax year. This may not apply to all payroll software programs, but businesses must be vigilant. If not identified or accounted for, a business can be fined for under-withholding.

New hire information and employee exits will have to be updated manually.

Changes in salaries, promotions and role changes will have to be updated manually.