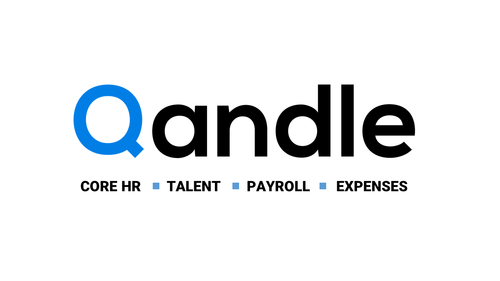 Qandle : No. 1 In Payroll Management Software
Managing the human resource functions and payrolls of employees is a crucial part of any organization, whether it is a small sized business or a big corporate house. Payroll administration and management is one such essential HR function of any organization. Open Source Payroll software is the latest buzzword today, due to the massive advantages they bring to an organization! These wonder software help an organization make the most from workforce output and channelize their energy creatively.
Looking for Payroll Software? Check out SoftwareSuggest's list of the best payroll software solutions.
It engages the human resource of a firm optimally by managing mundane, routine administrative work. Payroll software is a tool that can completely restructure and automate the method of paying the employees of a company, making the task of processing payroll less time-consuming and convenient. These interfaces aid in increasing the bottom line profits of a company, and enhance the productivity of staff by giving them more free time to focus on essential activities. Some of the major benefits of open source payroll software include time savings, better security and administrative convenience.
The entire world is adopting these magical tools to capitalize on maximum benefits. Let us now have a look at some of the major emerging trends that will shape HR payroll technology in 2016:
Major Emerging Trends in Payroll Software
1. Cloud Based Powerful Technology
Cloud-based interfaces will dominate the HR and payroll software environment, bring massive revolutionary changes. Cloud-based technology will enable small-mid sized organizations in making radical automation to their payroll processes. Both timekeeping and payroll processes will be computerized, thus providing decision makers better quality information to make decisions on. Moving payroll administration to the cloud brings secure, seamless integration between your organization's core HR system and benefits providers. It is more reliable, accessible, data-enriched and makes your company gain better visibility worldwide. Cloud-based technology mobilizes all human resource functions and provides a propelling thrust that enhances business performance.
2. Enhancement of Mobile Employee Engagement
One of the biggest challenges of modern employers is engaging the tech-savvy millennial workforce in a creative manner. The mobile phone is now a universal device, which can be innovatively used to be a communication touchstone between an organization and its employee. Easy-to-use, attractive and convenient applications can aid workers to maintain a steady bonding relationship with their HR Departments. Employees can access important information such as monthly pay slips, tax deduction and leave applications at the touch of their mobile screen! In the coming years, the mobile phone is going to be utilized as a power device through which all employees can access their sensitive HR data such as personal details, records, performance appraisals, ratings & training feedback. It is surely a great way to stay connected to employees on the go!
3. Aid to Strategic Decision Making
Manual inputs and management of data is a difficult, time-consuming process and the authenticity of the data can be questioned as it could be riddled with human errors. However, payroll software guarantee that your data is 100% accurate and error –free. High-level HR analytics can be performed on the highly accurate data churned in by payroll software. It can help in making strategic human resource decisions about talent management, retention, training, and compensation management and performance appraisal. Best payroll software can also be used a tool to categorize, arrange and organize vast repositories of employee data.  It also helps in maintain data integrity at all levels and does not compromise on security. You gain reputation with the industry auditors, and you can rely completely on the information to make better decisions based upon it.
4. Integrated HR System
All human resource functions are completely integrated under automated payroll software. An integrated HR solution has a better impact on organizational drivers and also engages the employees better. Another huge benefit of having integrated software is the reduction of data duplication and elimination of data redundancy. In a cohesive software system you have a single database, hence you input data once which can be shared and used by different departments and processes. In addition, an integrated system is useful in giving a holistic bird's eye view of the human resources in an organization – right from their on-boarding process to training, talent development & performance management. A payroll software can empower the employer to constructively manage the entire human resource population of the firm through just a single interface!
5. Helps in managing compliance challenges
Payroll software handle large amounts of sensitive data, which is highly prone to being misused and exploited for personal gain. Another big advantage of HR and Payroll software is that it has options which allow you to restrict the accessibility to the software. A user can set up stringent visibility parameters to allow nominated persons to access the data which reduces the risk of illegal manipulation or misuse of the data. The software tracks employees' movements as it captures the login entry of the employees accessing the data and making changes to it. Hence, a payroll software is a great way to ensure the protection of data and enhance data security.
6.Time Saving
A payroll software is a boon for human resource managers as it helps them save the valuable time of employees. Manual inputs and payroll calculation is a mammoth task for human resource employees and is tiring, arduous and cumbersome. The software automated system does the back end calculations and produces periodic reports and paychecks in quick turnaround time. Payroll software are competent enough to track all the employees' activities right from their job applications to retirement efficiently. Retrieving a single document from cluster of documents can also be done easily which saves production hours.
Over to You
The better the management of employees, the more enhanced the factors stimulating the growth of organization. The translating trends in payroll would help an organization in increasing the productivity. Hope you found the above points worth pondering to help your business achieve more. If I have missed out any, your comments are most welcome!
Related Articles: The Need For HR – Payroll Software And Its Benefits For SMEs