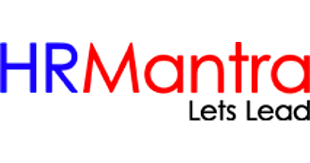 HRMantra : No. 1 In Payroll Software
Payroll consists mainly of paying employees and collecting taxes. You may wonder what is the big deal about it? After all, it is just an ancillary to your main business and paying employees on time can't be that difficult. True. But imagine a situation wherein you have both casual and full-time employees, employees that take unpaid leaves and those that work overtime, employees that need to be given bonuses and those that need to be paid for allowances! These factors surely make payrolls complicated.
Looking for Payroll Software? Check out SoftwareSuggest's list of the Payroll Software solutions.
This is why professionals encourage payroll software.
If you are a startup with just a handful of employees, you may shrug and say that you don't need a payroll software. After all, processing payroll for a small size company is not complex. However, if you do plan to turn into a SMEs or MNC someday, a payroll software may be a core requirement for your firm. A payroll software like sumHR comes with a bundle of benefits, with savings to ping the list!
Here are some ways in which a robust payroll software can help you save money:
1. Save time with faster processing of payrolls
We all know, in business, 'Time is money'. Processing payroll manually is time-consuming. While calculating payroll, many aspects are taken into consideration. It is a repetitive process, which requires attention to detail. Depending upon the number of employees in your firm, processing your payroll can take an average of 10 – 15 minutes per employee. Compared to that, a payroll software can achieve the same result in less than 2 minutes. The software cuts down the repetitive tasks and calculates much faster. A popular article on How Employee Self-Service Portals help in Managing Payroll issues.
2. Reduce the errors
Mistakes while calculating payrolls are not appreciated. It leads to an unhappy employee and loads of rework. It will waste the time of your payroll team as well your employee. If payroll software can make it a flawless task, then why not go ahead with it? Furthermore, if there are any changes in payroll regulations, the software will update itself automatically. Thus, you save time on reading about it and implementing those changes across your company.
3. Dump the outsourcing fees
It is common for firms to outsource payroll to accountants or dedicated payroll companies instead of burdening the HR department with salary processing. For SMEs, outsourcing payroll can be a major expense each month. You can reduce this expense by opting for an in-house payroll system! With proper market research, you can easily find the payroll software that suits your needs and budget. You just need to pay monthly or yearly subscription fees and then have multiple users access the payroll software in your company.
4. Skip the training fees
Payroll software have a simple user interface and anyone can learn how to use it. Hence training is not a challenge and the existing staff can take over easily. Moreover, most software companies give on-call service. Therefore, if your employees need any extra help, it is just a phone call away!
5. Save on statutory compliances
Every country has statutory compliances related to payroll. Following all the compliances takes time but is essential as well. If your company fails to follow even one aspect of compliances, it can lead to huge expense in terms of fines. A payroll software can help overcome this issue. They are in line with all government rules and regulations and will remind you of the employment laws you need to follow. Thus, any quality payroll software can save both time and money!
6. Save on data loss
There are many companies, which still use Microsoft Excel to calculate payroll. Not only is this process tedious, but it also imposes the threat of being corrupted. Data corruption on Excel files is not new. Many firms suffer from data loss, which costs both time and money. If your accountant's computer crashes, you may lose all your payroll data – both current and historic. When you use the software, you can always create backups at regular intervals. Furthermore, there are many software companies that allow you to make your payroll cloud-based. This not only protects you from data loss, but also gives you the option of accessing payroll from anyplace, anytime!
In conclusion, one can say that spending money on paid payroll software is still a cost effective option. A right payroll software saves both money and time. These month-on-month savings outweigh the initial cost completely. Hence, if you haven't considered using a payroll software yet, now may be a good time! You can view an infographic or pictorial form of this article.