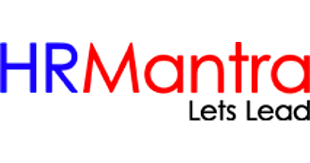 HRMantra : No. 1 In HR Management Software
New year is here done with its first 3 weeks. It's now time for HR managers to start thinking of the issues and challenges the year will bring in. With the increasing importance of human resource management, it is definite that work pressure will increase and HR managers will have to choose wisely on allocating time in solving these issues.
Looking for Human Resource Management Software? Check out SoftwareSuggest's list of the best Human Resource Management Software solutions.
Here are the top challenges HR professionals are likely to see in the year ahead.
Compliance As anticipated 2015 brought notable changes in labor laws, rules and regulation.  These changes had a direct effect on management of payroll and statuary compliance; however, keeping updated with such changes will be a challenge. Thus as 2016 approaches the HR managers who are generally busy in recruitment and training, have to take enough time to check & understand legislative changes and implement them accordingly.
Keeping up with the constant changes will be troublesome. Thus technology will help them to accommodate their work in an organized manner and thus curtail their efforts for better productivity results. As all compliance changes will get reflected automatically with an update from the software vendor, the HR managers will be ready for the new regulations as soon as they are published by the government. The norms of tiring paper work and haphazard management is avoided, So dealing with changing norms , rules and regulations can be done with utmost ease in 2016.
Training It has been found out in research of Spherion study that more than 35% employees leave because of lack of mentorship or training. The expense on training has been increasing year on year and here is the trend 15% in 2014, 17% in 2015. The reason behind the increase is the usage of technology and computers for every work in the organization. So in 2016, effective training can be done by merging the training sessions, try to avoid recruiting additional trainees if there is no requirement or if the trainees are not  capable to work further with the organization. With the growth of company and increasing number of employees, it becomes mandatory to make the process organized with the issue of money wasted in training the employees, more methods can be implemented such as in-house training and most importantly management led training. For this, software comprising of information system related with HR can be used. With the Human resource information system one can ensure that training is conducted in a timely, effective & efficient manner. HR software can help you schedule, deliver, track and evaluate an employee's progress.
Talent Acquisition, Engagement & Retention According to a recent survey by SHRM, "Majority of HR managers had said that the talent management and improving leadership will be the most critical HR challenges for the future". With the improving economy of India, retention issues are only going to increase. As employment opportunities increase, employees will become more confident in exploring new jobs. This will increase employee turnover and the work for the recruitment department. Thus in 2016, managers would keep the priority based analysis of the demands of the employees by keeping their record in HR management software. Thus it would give them In-depth analysis about the trends in the market, so it can evolve their company according to it.
Talent-Mobility: This is termed as a "Sleeping-giant" problem for large Businesses, especially Multinational Corporations operating From Multiple Locations in different Parts of the World. Situations often force Decision Makers for the relocation of some employees, a challenge for employees and their families. In such situations the HR executives have to use their intelligence in creating an environment of "WORLD-A GLOBAL VILLAGE" within the organization. According to a survey done by the UN authority of HR, it's found that relocating has a major effect on the productivity of big organizations as the employees are not comfortable working outside without their families. To nullify, the organizations comply the employees with extra benefits like salary hike, more health insurance and better look after to the employees' family. Thus in 2016, "the major-not-so major problem" can be eased out.
Flexi-time demand With the emphasis being placed on work-life balance and increasing use of mobile devices or computers, the need for flexible work arrangements are likely to increase in 2016. More and more employees would prefer to work from home. Such arrangements can help reduce employee turnover and also increase productivity. However, management of work allocated and timings is a challenge with flexi time arrangements. Thus to deal with the timings issues, HR managers would keep in time tracking systems for the employees so it would enable them to work in the best allotted time and in a synchronized manner. By using technology, it would cut down the expenses the company has to inculcate and saves the power also. Thus it would help them in cost cutting in a better way.
Health & Safety Health & safety regulations imposed by the government have been increasing. It has become mandatory that manufacturing unit in certain industries maintain health & safety information for every worker. Here, in this case Human resource information system can help easily manage the data of each & every employee & present it whenever required.
The above challenges are the complete insight which helps the HR officials for better administration, flawless synchronization, optimum use of the resources available, proper man management and useful cost cutting options. Thus regardless of any problematic circumstances these remedies will help them to face the challenges without much fuss and result in higher productivity.