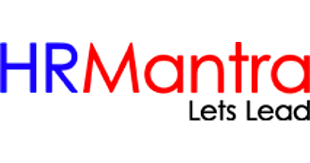 HRMantra : No. 1 In Payroll Software
Almost every client is worried about the performance of their employees. One of the ways to get a true picture of what happens in your business, you need to think about tracking time and attendance for your employees in 2018. And, there is no better way than placing time clocks on your business premises. Modern time clocks integrate seamlessly with your payroll software.
But, if you are the kind that still relies on those antiquated time clocks or mechanical punch card clocks for tracking your employee, chances are you are spending quite a lot of time and money processing payroll. And, it hurts your wallet, unnecessarily.
Looking for Time Tracking Software? Check out SoftwareSuggest's list of the best time tracking software solutions.
Time clocks are simple to implement in your business. But most importantly, modern time clocks are easy to integrate with your best payroll and HR software.
What exactly is clocking in the system?
Okay, for those who still don't get it. These are electronic devices that allow employees to get a precise record of the time employee spent working. Thanks to these systems, employers don't need to waste space with a board containing staff punch cards. You also don't need to question who among the employees didn't show up for the job and when.
Today, electronic time clocks have become the standard tool used by employers to track the time employees sent on the job. Thanks to the inbuilt self-service function, time and attendance systems handle many employee time-tracking tasks on their own and send that information to the client's best payroll software for processing. Some of the tasks include reviewing the hours worked by the employees, time paid off (TPO) details, and their current and future schedules.
What benefits can your clients gain by implementing time clocking software in their businesses?
Ensures effective time tracking streamline project workflows
Your clients always want to monitor the number of hours worked. They also want to track and monitor employee pay rates. All the factors help them ensure that they are working within the budget with their payroll costs. For example, the time clock that is integrated into payroll software for small-sized businesses always ensures that clients can see time entered by employees and deny or approve any request before it hits the payroll.
2. Swiftly collect employees' data 
As a payroll preparer, you have a lot to do at your table. In that regard, there is nothing as frustrating as having to wait (or chase down)  for clients to get you the information you need to process payroll. Thankfully, time clock systems and applications manage to collect and store employee information – that is, time data logged throughout the pay period – in electronic format and transmit it to your payroll processing system. That is much easier and friendlier than fielding emails or phone calls.
3. Allows you to focus on other equally important areas
One of the biggest wins for effortless payroll processing is peace of mind. Why? Because you will always know you are going to receive an accurate and approved payroll from your clients and in a format that only calls for minimal entries and corrections. Now, the few manual entries mean you will have more time to focus on other equally important aspects of your business. It also frees more time for your client because they will only have to review and submit the duly prepared times' sheets to you for processing. For eg., if you are to process 120 payrolls, you will have to expend about 30 hours keying the client's payroll. You can imagine what you can achieve in 30 hours each week!
4. More revenue streams for your business
Your business is helping businesses process payroll. That means with such fast and easy payroll processing calculations, you are likely to have more free time. You can use that time to expand your client pool. And that means more income for your business.
5. Allows for accurate payroll reporting and calculation
The more errors you make, the more time you will spend processing payroll. At the end of the day, you might end up with a delayed payroll or wrong deductions that might call for legal redressing. That's the tragedy. Thanks to time clocks today, the smart devices will automatically deduct for meal periods especially for those employees who forget to punch in/out. Besides, using data-sharing technology and APIs, the possibility of having duplicate data will be eliminated.
The automated time tracking system also makes it easier to record the time sent for remote workers. It even becomes more impressive when employees are working on the go. Depending on the time clock system you have installed in your business, the employee reports will the uploaded to your best payroll software directly. As a result, it reduces the instance where you have to manually enter the data into the systems.
6. To ensure your staff is accurately reporting time
Thanks to the time clock system, businesses can set up security parameters that will ensure that every employee is reporting their own hours. The system also has the ability to monitor time in and time out and much more. Remember, making a mistake of overpaying or underpaying your workers could result in liabilities. And that means you will be putting your business and that of your clients at risk.
7. Ensures compliance with labour laws
This is especially so if the business is located in the United States of America, these laws and regulations change often. And it is very imperative that each business complies to avoid incurring unnecessary penalties. Thanks to the time clock, the business will be able to track the number of employees you have in the premises.
Also, it helps business track the number of hours worked. That way, you will be able to tell if your client's business has hit the ACA threshold – or in other words, those that need to offer health insurance. Besides, the system will help you monitor time to ensure your clients comply with the statutory labour laws, and especially so if they have a minor working on their premises.
Bottom Line
There are quite a lot of benefits you can get by implementing time clocks in your business. Time clocks help save your business and your client's time and money by transmitting employee data to your best payroll software. That way, you avoid making errors that occur during payroll processing. And most importantly, for you, the time clock not only brings you peace of mind but also serves as an extra source of income.
Related Articles: How to Choose Right Payroll Outsourcing Software