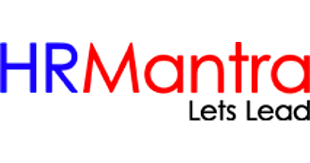 HRMantra : No. 1 In HR Management Software
Every start-up and SME longs for a common goal i.e., a flaming desire to be efficient and agile in almost everything it does. This is because agility and improved efficiency help a business reap in more profits and drives growth.
Looking for HR Software? Check out SoftwareSuggest's list of the best HR Software solutions.
That being said, most of the businesses today especially start-ups and SMBs do have a room for improvement in almost every department and without any second thoughts, this includes human resource and payroll department.
Maintaining HCM tasks on a routine basis is undoubtedly a tedious task if executed manually or on some entry-level traditional HR software. This includes processing payroll, filing tax returns, tax deductions, time/attendance management etc.
Fortunately, with the advancement of technology, you have cloud based HRMS software to take care of all your complex payroll and human resource processes.
This article will discuss a few apparent reasons to ditch your traditional payroll software/methods and switch to the cloud.
Takes the load off your IT crew
With everything being stored securely on the cloud, you don't have to install expensive hardware or set-up on-premise systems thus, freeing up your IT personnel. Eureka! No installation means zero maintenance costs as well. Talking about software upgrades and updates, you don't have to fret about these either, as updates are automatically triggered from cloud servers saving your IT crew from the pains of manual updating.
Unmatched mobility
Cloud based HCM software facilitates easy and instant access to critical HR data from anywhere, anytime and any device. This renders amazing flexibility to HR managers and personnel while on the run. In addition, employee self service feature allows employees to update and maintain their personal details so that you don't have to do so, helping you save a great deal of time and resource.
Pocket-friendly
Since there is no need to install expensive hardware and set-ups, cloud-based payroll software becomes affordable and pocket-friendly. Start-ups and SMEs too can enjoy the benefits of cloud based HRMS solutions without bombing their budgets.
Automation
One of the biggest advantages of cloud based payroll solution is that it automates and simplifies core aspects of your payroll processing. For example, the software automates your entire payroll, tax and TDS calculations saving you big time from the hassles of laborious and manual calculations. Most importantly, you get to bid adieu to those annoying payroll redundancies and inaccuracies. Did I mention: error-free and seamless payroll processing is here!
Reliability
It certainly is a daunting task to handle all your HR and payroll responsibilities for multiple locations and with multiple systems. If your data is scattered across multiple places and systems, it certainly would incur inaccuracies and inefficiencies. This won't be the case with cloud based HCM solution, because you get a single and unified platform to take care of all your payroll and HR operations leaving no room for errors and inconsistencies.
Real-time data at hand
Current and real-time data is something that is crucial for HR managers and senior personnel to lay their hands on. This helps them get a comprehensive picture of how their HR crew is performing. With a traditional HR software, it becomes difficult to get this data as and when required. Nevertheless, with a unified cloud based HRMS solution, you get instant access to real-time data 24×7.
Scalable
Cloud based HRMS easily adopts organizational changes, since it is fully scalable. In addition, with the SaaS based pay-as-you-go subscription models, you can choose what fits your budget and needs. Pick an affordable plan that suits your company size and needs, and you are good to go. It is as simple as that! Scaling up whilst keeping up with the growing pace of your business is no more a daunting thing.
Statutory compliance
Payroll undeniably is a complex process, since it is regulated by numerous regulations and rules. It is important to remunerate your workforce accurately complying with various tax regulations. A cloud-based payroll solution can help you do that effortlessly since the software is upgraded with new regulations and rules automatically.
If you find yourself walking through piles of spreadsheets doing manual payroll calculations, it is high time that you ditch your traditional payroll tools and switch to a cloud-based HCM solution now. Intuitive, agile and seamless payroll is just around the corner. Did I mention 'a stitch in time' …!
Here is the report related to customer purchasing insights for HRM Software which will help you understand the growth and need of  HRM Software for your organization.
Similar software categories
Best Economical HR Software for Businesses 
Top Economical Payroll Software for Businesses