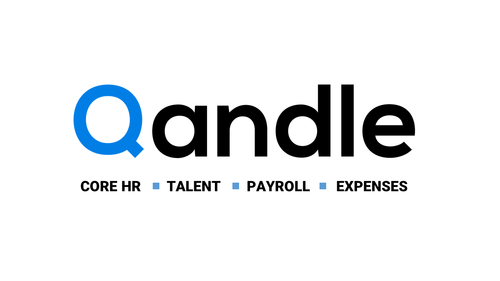 Qandle : No. 1 In HR Software
The landscape of the human resource department is evolving at an unprecedented rate. Earlier, it involved doing tasks manually — clocking in and out, managing leave, calculating payrolls, and much more. Besides, everything was maintained in a spreadsheet. 
Looking for HR Software? Check out SoftwareSuggest's list of the best HR software solutions.
But now? Things have taken a 360-degree turn, and it is moving towards automation. 
Before we talk about why every business should adopt automation, let's first understand what HR automation is. 
What is HR automation exactly?
In simple terms, HR automation is the process of increasing the efficiency of the HR department by eliminating the need to perform repetitive tasks manually. 
This saves extra time, which allows employees to focus on more critical tasks at hand. 
It allows members to focus on complex tasks like decisions making and strategizing. 
With the help of HR automation tools, organizations can automate standard HR activities. This results in saved time and cost without even hampering the quality of work. 
From document filing to creating files, and sharing information, HR software makes it easy to handle all critical administrative tasks. 
Some of the HR-related processes that can be automated includes: 
One of the most critical tasks of HR is to accurately calculate and pay the salary on time. This calculation takes into consideration the number of hours worked, leaves taken, bonuses, and any other incentives. 
Besides, one also needs to carefully calculate the tax amount. When it is performed manually, it is more prone to human error. Payroll software helps manage every aspect of payroll processing. 
Manually managing leave requires records to be kept separately for payroll. However, with a proper leave management system, companies can make use of a single dashboard to apply, approve, and check to leave requests without any hassle. 
HR performs certain tasks on a regular basis, which can be very time-consuming. Some of these include collecting and organizing resumes, giving access to tools to the new joiners, explaining company policy, and much more. 
This could be effortlessly done by switching to AI-driven solutions. For instance, chatbots can be used to answer simple queries. ATS system can be used to filter resumes, and much more. 
HR is responsible for tracking, measuring, and analyzing employee performance. They need to keep track of important HR metrics to ensure that every employee is performing well. There are chances of biases and inefficiencies if done manually. Thus, automation can help to track and check if employees are meeting organizational goals or not. 
I know what you must be thinking right now. 
"Everything looks fine. But I'm still not sure why I should invest in HR automation tools?" 
I'll tell you why. 
Why invest in HR automation?
Everyone knows that HR is one of the core departments of any organization.
It has numerous responsibilities, including hiring and onboarding, payroll management, and other employee-related activities. 
Besides, if the company operates on a global level, it can get really challenging to keep track of every employee at multiple locations. This is where AI and machine learning can help. With the right HR software, automation can help reap many benefits. Let's discuss a few reasons why you should consider using HR software. 
Also, Read: How to Successfully Implement Global HR System?
1.  Reduces Paperwork and Protects Privacy
One significant advantage of using an HR solution is that it reduces the need to tackle more paperwork. It can get really clumsy and time-consuming to look for a document in a room full of files. Besides, there are chances of files getting lost or misplaced easily. 
When all the information is digitized, it makes it easy to search for any important documents in seconds. It even frees up your office space, thus leading to less operational costs. 
What's more, sharing the files with your colleagues becomes super quick and easy. You can do it in a matter of a few seconds and at the same time, protect privacy. Many HR automation tools allow restricting access of the system to admin-based control only. 
Even if your files get deleted or the software crashes, the new cloud-based system makes it easy to retrieve it back. Wouldn't you want that? 
2. Accelerate Your Processes
When you deploy AI-driven tools such as chatbots, it makes it easy for employees to ask for any queries from HR. 
For instance, if an employee wants to check his number of leave pending, they can easily request for the same using the bot. In fact, it can also be used to make a leave request. 
Similarly, HR automation tools can empower employees to accelerate their reimbursement process as well. Employees can submit their expense reports, and with the reimbursement features, it will make it easy to compensate them. 
Thus, HR software can be quite helpful in managing every member of the organization. They can cater to the needs of each individual in an organized manner without increasing the HR burden. 
3. Interacts With Third-Party Applications
Another important reason to use the HR automation tool is that it seamlessly integrates with all third-party applications. 
Earlier, all the systems used in an organization used to work as separate units. However, with the advancement of technology, we can now use one system in conjunction with others. This is possible through APIs, also known as Application Programming Interface. It makes it easy to transfer information from one system to another. 
For instance, payroll systems can easily collect all the employee-related data needed for calculation of their salaries from the HR system. Managers won't need to enter the data manually. Similarly, HR software can combine with ERP software to collect information on employees' performance. 
Thus, you must choose a system that is capable of teaming up with other software. 
4. Manages Attendance and Time Tracking
Keeping track and maintaining a record of the employee's attendance and the number of hours worked is very critical for HR managers. 
HR staff can spend a lot of time sorting through spreadsheets, time logs, and other important files and emails. 
In research, it was found that HR spends more than three hours a week in sorting time-log spreadsheets alone. This can be so less productive for the organization. 
But by using a time tracking software, it automatically keeps track of the number of hours worked, the number of leaves taken, and other relevant information. The best part is that this software can generate customized reports in real-time. 
Thus, it becomes possible to make decisions faster and invest time in more productive tasks. 
5. Creates a Lasting Impression
Do you know what they say about making impressions? 
The first impression is always the last impression. When you onboard an employee, it involves a lot of activities. You need to take care of lots of paperwork, conduct employee training, and provide resources, among other things. As an HR manager, your job also includes taking care of new employee IDs and badges, sending IT requests for new equipment, and more. 
Using an automation tool can streamline and simplify the onboarding process. It can create a good impression in the mind of the new employee when they notice the efficiency of the organization. 
With the rising trend of employee turnover getting higher, you need to make sure that you are creating a positive employer brand. This will ensure that applicants want to work in your company. 
Checklist That Your Organization Need to Adopt HR Automation
If you are still confused about implementing HR software, here are a few signs that will help you decide. 
These signs are an indication that you are finding it hard to manage your HR department manually. 
Having a cash crunch to employ more staff

Taking much time to process leave management

Maintaining timesheet is becoming a nightmare

Following the outdated performance appraisal process
Did you check on any of the boxes above? If yes, it's time to automate your HR processes using HR automation tools.
Conclusion
A lot has been said. 
The HR industry is fast-growing, and the only way to stay ahead in the competition is by adopting the latest trend. If you want to install HR software, you can find both free and paid versions. 
In fact, many vendors offer you a trial version before you have to actually buy it. 
So choose wisely.