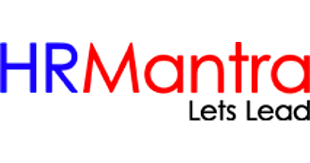 HRMantra : No. 1 In HR Management Software
Humans are known to challenge their own limits & deliver great results. To make our lives easier, to reduce time and hassles in work, we have invented Artificial Intelligence (AI). Artificial intelligence is defined as the science of making machines do things that require intelligence when performed by humans. 
Recruiters and/or hiring managers always strive for the 3 things, mainly: Ensuring the quality of hire, Reducing employee turnover, and Increase the productivity. The one who bags these flavors using smart techniques & smarter tools can surely rock in recruitment world!
Imagine someone eagerly helping you in easing your work pressure from candidate sourcing to interviewing. He does your routine work so efficiently that all the insights are in front of you & then you only have to decide what to do & what not. Would you like to refuse such a tempting opportunity? I bet you won't!
Artificial Intelligence is playing that role of Superman in recruiter's life. It has too many perks for you that you can't refuse. You just need to unbox its magic to be a Recruitment Ninja. AI, when used with best recruitment software, work wonders for you!
Let's see why recruiters must adapt AI-Powered recruitment!
Easy job post creation & uploading
When hiring for a particular position in an organization, being a recruiter, you must often come across creating a job description & surfing on the web to find the right places for posting it.
This can be made easier with Artificial Intelligence. AI algorithms crawl through your previous job posts as well as candidate sourcing platforms that you already use & give you information along with what skills or experienced level is needed. It also suggests you the places to paste your job ads. Selecting the content & preferable places is your call!
Do resume screening easily
We all know resume screening if done manually, takes a lot of time & efforts. Let AI do the resume screening for you. It not only finds the candidates with skills that are listed in your job posts from external sources but also evaluates the data of current as well as previous successful employees. By doing this it finds out which possible qualities can be assigned to the potential prospects. The resumes are then scanned and the most suitable candidates are shortlisted.
Looking for Recruitment Software? Check out SoftwareSuggest's list of the best recruitment software solutions.
The job-related skills of a shortlisted candidate that can be evaluated by using the right recruitment assessment tools that help you to make better hiring decisions & ensure the quality of hire.
Eliminate the communication gap between you & candidates
Have you ever missed to interact with candidates & lost your chance to hire the best because of that? Don't worry! It won't happen again as you will be having your virtual assistant (Artificial Intelligence) with you from now onwards!
Now, Artificial Intelligence powered tools/robots do online interaction with candidates, answer to their queries, explain them about company policies and even ask the job-related questions with the help of pre-employment testing software. It will help you to track their status during the whole process.
Be free from your scheduling routine
Scheduling interviews won't be a headache anymore! Your AI assistant will solve your problem by managing multiple calendars in tandem. It will schedule interviews, meetings for the pool of candidates for you.
Video interviewing using emotion recognition software
Another perk of Artificial Intelligence for recruitment industry is emotion recognition software! Recognizing the attributes as well as traits of one's personality is made easy while video interviewing the candidate for the particular job role.
The analysis of video interview helps you to make the right hiring decisions to grab the best fit candidate for your organization.
You can now predict when the candidate is going to be productive even before hiring him/her on board.
AI tools/software analyze the data of your previous & current successful employees and track their behavior pattern, skills; Key Personality Indicators (KPI). AI along with recruitment assessment tools helps you to evaluate the new candidates & decide their training needs, and time. The research shows that candidates who are screened using data-driven results prove to be productive in less time.
AI software seamlessly integrates with your current ATS (Application Tracking System) and plays their part in recruitment workflow i.e. to automate the tasks as mentioned above to make you free from handling the high volume data & repetitive tasks.
The bottom line
By automating the tasks in recruiting workflow, you will be spending time with only potential prospects for evaluating their skills, job readiness & their learning ability, stress handling capability, etc. Though there is a long way to go in terms of exploring the magic involved in AI-powered recruiting; it proves to be the great trendsetter in the recruitment sector. By embracing the Artificial Intelligence for recruiting, you can become a smart recruiter who helps the organization to get potential hires in reduced time & costs.