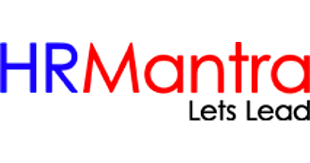 HRMantra : No. 1 In Recruiting Software
Recruitment can be quite tricky, but the right candidate can make a massive difference to your company's success. Therefore, you need to carefully evaluate the skills and capabilities of every candidate that may potentially play a role in your organization's growth. 
What Is the Best Hiring Solution?
What is the key to choosing the right candidate? Can you tell if a candidate is perfect for the job by looking at his/her resume? Can you sort through hundreds and thousands of resumes in just one day? Of course not. You are not a machine. 
Recruitment software can automate various tasks and streamline the recruitment process. It can help you accomplish multiple tasks related to recruitment easily, effectively, and without any errors. However, you must be careful to choose the right recruitment software solution. 
It is up to you to choose a recruitment software that will enhance your recruiting and hiring strategy and simplify the process. In this article, you learn how an applicant tracking system (ATS) can help you hire the best people. You will also learn different hiring strategies and how they can be used. 
What Is Recruitment? 
We all know what recruitment is. However, let's take one more look at its definition to understand how recruitment software can significantly enhance the process and help you achieve your objectives, during this article.
The recruitment and selection procedure is all about sourcing and hiring the right candidate to fill an open job position in an organization. The process primarily focuses on sourcing candidates with the right attitude, skill set, abilities, and experience for achieving organizational objectives.
Looking for Recruitment Software? Check out SoftwareSuggest's list of the best Recruitment Software solutions.
Streamlining Your Hiring Process
Here are some critical tips for streamlining your recruitment process. They will not just help your company find the best candidate for a job, but will also improve candidate experience. These tips will also help you organize all your data on your hiring activity.
1. Consider Previous Applicants
If your company is looking to hire new talent, the quickest and easiest thing you can do is give a chance to applicants who have applied to your company previously. Why seek these candidates? Well, that is because they have already expressed interest in working for your company. 
If you find the right match from this applicant pool, you will spend much less time, money, and effort in sourcing candidates and will be able to close positions ahead of schedule. 
Recruitment software can help you retrieve older applications in a matter of minutes. They allow you to add notes and comments against each candidate's application so that you can pick up from where you left off when you last considered them for a requirement. 
2. Narrow It Down to the Best Candidates
Let's say you are hiring a fresh batch of candidates. You must have tons of resumes to screen. Do you really think it's feasible to look at each resume and filter out the best ones manually? You certainly can, but the process will waste a lot of your precious time, effort, and money. 
Instead of painstakingly going through all the hard copies and countless emails containing resumes, how about letting an applicant tracking system do it for you in a much shorter period of time? They can analyze each resume based on predetermined criteria and help you narrow down to the best ones. 
3. Fix Accountability and Ownership In The Hiring Process
Recruitment is not a one-person show. It takes a team. Every member of the hiring team has a crucial role to play. If even a single member of the hiring team drops the ball during the recruitment process, it can hurt all the subsequent procedures and cause unnecessary delays. 
With an ATS solution, you simply have to set up your workflow in the software. You define various stages in the recruitment process. You can assign responsibilities for the multiple steps to different members of the hiring team. 
For example, if someone is in charge of screening resumes, they will have to do that before the due date assigned in the recruitment software so that the person responsible for the subsequent task can take it from there. In other words, the recruitment process becomes far more transparent and efficient.  
Also, Read: 8 Mistakes to Avoid In Online Recruitment
4. Always Keep Track of Candidates
Once you jot down the list of shortlisted candidates and calls have been made, it can be a bit tough to keep tabs on the status of all the applicants. Plus, you also have to maintain a steady pace so that the positions get filled as per schedule. This is where recruitment software can help you the most. With it, you can create a better recruitment reputation for your business. It's easily the one most important tool that improves the overall applicant experience with mobile optimized job postings, and automated job promotion. An automated recruitment employee software will allow new hires to use e-signatures, and you, to create employee and manager checklists for tasks.
An applicant tracking system will automatically track the status of your job openings and their respective applicants on a single platform. You will be able to pull out detailed, insightful reports and receive real-time updates about the status of the various applications in a matter of a few minutes.
5. Ask Relevant Questions During the Interview
If you are a seasoned recruiter, you may be adept at asking all the right qualifying questions to applicants. However, if you are relatively new to recruitment, you may struggle with it. Initial screening is a critical step in the hiring process. 
You may have to set up various layers of screening in the hiring process to ensure that only the best ones advance to the final stages. This could refer to a list of questions with desirable answers. You may also use psychometric and aptitude tests if they are relevant to a position.  
In this way, candidates that are unfit for a role are weeded out in the initial stages itself. The hiring team does not end up spending time and resources in coordinating and conducting in-depth interviews for candidates that don't meet critical requirements for the position. 
However, administering these questionnaires and tests and collecting responses manually can be quite challenging. ATS solutions allow you to include questionnaires and tests as a part of the screening and interview process. They standardize and automate the screening process. 
Additional Benefits of Streamlining Your Hiring Process
Apart from those that we have already discussed, there are several other advantages that you get when you are using recruitment software. Some of the most notable ones are listed below:
1. Finding Applicants
A recruitment tool not only sorts the resumes that come in, but it also helps you narrow down your search to the right applicant for the job. You can post a job on multiple job portals in one go and simply wait for active job seekers to get in touch with you. 
These solutions also help you post and advertise jobs on social media platforms so that you can extend your search to passive job seekers as well.
2. Interview Scheduling
Recruitment software enables you to coordinate and schedule interviews effortlessly. An applicant tracking system can automate the entire process, avoid duplicate entries, and schedule clashes. It sends out automatic reminders to the interviewer as well as the candidate so that interviews take place as per schedule. 
Features to Look for In Recruitment Software 
Recruitment software solutions offer a wide range of features. However, the following features are absolutely non-negotiable:  
1. Automation
When we use recruitment software, the critical feature to look for is automation. Over 59% of recruiters believe that they are understaffed and do not have enough bandwidth to handle recruitment efficiently. 
This is why automation is so important. It helps you focus on other strategic business activities rather than investing time and human resources in mundane, transactional tasks. 
2. Candidate Pipeline Management
We've already discussed how it will be much easier and quicker to close an open position if you had a ready pool of candidates to choose from, instead of having to go through the entire process of posting jobs, collecting applications and filtering out qualified candidates from hundreds and thousands of applicants.
Recruitment software solutions such as applicant tracking systems should help you create a pipeline of candidates over time. These solutions also accept applications from employee referral programs. Having a ready pipeline of qualified candidates is the stuff that recruiters can only dream of with a manual recruitment process!
Wrapping it Up
Now that you know the vital role a recruitment tool can play in the hiring process, we hope that you are excited to hop on to the bandwagon. Finding the right recruitment software can streamline your hiring process and make it more transparent. It enables you to save time, effort, and money, and instead, divert these valuable resources to more strategic business activities.