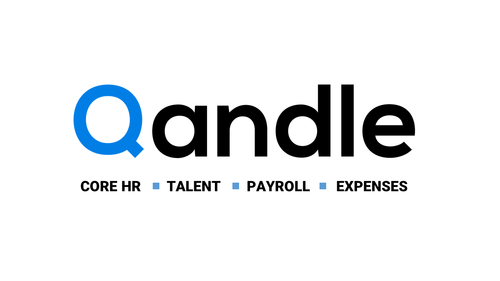 Qandle : No. 1 In Applicant Tracking Software
The essence of any good recruitment strategy lies in efficient and effective resume screening. However, research by TheLadders has shown that recruiters spend just about 6 seconds reviewing a CV.
Here are some interesting facts to put things into perspective:
Glassdoor Economic Research found the average time taken for a single hire is 23 days.
According to Ideal, screening resumes take up to 23 hours for just one hire.
According to Glassdoor, of 250 job applicants, only 4-6 candidates are interviewed and 1 will be given a job offer.
According to industry stats, 75% to 88% of the 250 applicants are usually unqualified.
Another survey by Jobvite shows that for every high-volume job posting that is likely to attract over 250 applicants, 65% of them are completely ignored.
It comes as no surprise then, that according to Ideal, "52% of Talent Acquisition leaders say that the hardest part of recruitment is screening candidates from a large applicant pool."
What is Resume Screening?
The objective of resume screening is to locate the most qualified candidates for an open job. It involves sorting through resumes, manually or through resume screening software, for identifying candidates who may be eligible to fill a role. 
This is done by matching the job requirements with the qualifications of the candidate, which may usually include, but are not limited to factors such as
Work Experience

Educational Qualifications

Skills and Knowledge

Competencies

Personality Traits
Based on these factors, it may be decided whether to move forward with a candidate's application or to reject them immediately.
How to Screen Resumes?
Qualifications are broadly divided into two categories:
1. Minimum Qualifications
These are qualifications a candidate must absolutely possess to qualify for a job opening. For example, the candidate must be at least 18 years of age.
2. Preferred Qualifications
These are qualifications that, while not absolutely required, are nice to have and increase a candidate's chances of being a better fit for the role. For example, the candidate must have prior work experience in the same industry.
The three steps that are usually involved in the resume screening process are as follows:
#Step1: Screening resumes based on minimum qualifications
#Step2: Screening resumes based on preferred qualifications
#Step3: Shortlisting candidates based on the minimum and preferred qualifications
The third step involves deciding how much importance must be placed on the preferred qualifications to shortlist candidates. Not all candidates may meet the minimum as well as preferred requirements. 
For high-volume hiring, minimum qualifications may be enough. For low-volume recruitment, a combination of both minimum and preferred qualifications are usually given priority.
Guidelines for Effective Screening
Here's what can help recruiters do a better job of screening resumes:
1. Build a clear, specific, and concise job description
The job description should clearly convey details about the role and the type of candidate required. It must leave nothing to the recruiter's or the candidate's interpretation.
2. Talk to the hiring manager
An in-depth discussion with the hiring manager will ensure that they both understand the role similarly and that they are on the same page. A hiring manager may be able to share some more insights into the ideal candidate that may not have been captured on the job description.
3. Look for red flags
Recruiters should attempt to spot red flags such as frequent job changes, gaps in employment or employment dates that do not add up, etc.
4. Identify keyword stuffing
Candidates stuff their resumes with specific keywords that they know recruiters will most likely be looking for, even if they may not apply to them. Recruiters must be vigilant about that.
5. Introduce layers of testing into the resume screening process
Tests can be employed as a part of the resume submission process or even after their resumes have been screened to ensure that only quality candidates reach the interview stage.
6. Look beyond the minimum and preferred requirements
Recruiters must also keep an eye out for details that may give the candidate an edge over the others. For example, an ability to speak more than one language.
7. Pay attention to the smaller details such as spelling and grammar, quantifiable facts, recognitions
Spelling and grammar errors may indicate a lack of language proficiency or a lack of attention to detail. Measurable facts about achievements give more validity to the claims on the resume. Recognitions may indicate a proven track record, Hobbies and interests may show the candidate's personality.
Looking for Recruitment Software? Check out SoftwareSuggest's list of the best recruitment software solutions.
Challenges with Manual Screening
Volume:

An average job receives 250 applications. Screening 250 resumes for one position can be quite daunting.

The "Ignore" Problem:

Recruiters may not have the bandwidth to go through each and every application and may end up screening only a few of them.

Time and Money:

The investment of time and resources to screen resumes can be considerable.

Quality:

Recruiters look for specific keywords while screening resumes. While that may be reasonably effective, they may pass up on good resumes just because of a few missing keywords.

Consistency:

It is impossible for a human being to scan each and every resume in the same manner.

Objectivity

: The recruiter may intentionally or subconsciously discriminate among candidates based on gender, caste, race, etc.
How Resume Screening Software Helps
If you are skeptical about implementing resume screening software, let us look at some of its benefits. 
1. Decrease turnover rates
The obvious way to reduce turnover rates is by hiring the right people. Resume screening software helps organizations discover top talents for job roles, thus decreasing turnover rates. 
2. Eliminate Costly Screening Calls
The initial screening stage is exceptionally critical in the entire hiring process. The traditional recruitment process can be tedious and time-consuming. Hiring managers that use phone calls to screen their candidates spend a significant amount of time interviewing every applicant. 
This is where recruitment tools can help. They can streamline resume screening and ensure that only qualified candidates make the cut so that recruiters and hiring managers do not have to spend vast amounts of time on the phone to screen candidates.
3. Make More Confident Hiring Decisions
Using the resume screening software, recruiters can administer various tests to assess a candidate's problem-solving, logical reasoning, and interpersonal skills. This might give a good idea of whether the candidate will fit well with your company culture. 
4. Seamlessly Integrate With In-house Talent Management Solutions
The best resume screening software solutions can help you with every aspect of the hiring process, including attracting applications, sourcing resumes, screening them, coordinating interviews, extending offers, and managing the onboarding process. 
Most resume screening software solutions can easily integrate with your existing HR management technology stack and further streamline the entire process.
Limitations of Standard ATS Solutions
You may wonder why you need to consider a resume screening software when you already have an applicant tracking system. While applicant tracking systems (ATS) have been able to automate many aspects of the recruitment, selection, and onboarding processes, many ATS solutions have limited resume screening features. 
Most of them simply narrow search results with the help of keywords and some qualifying questions. Recruiters are often sitting on a goldmine of potential candidates in their ATS. However, much of the heavy lifting related to screening resumes quickly, efficiently, and accurately is still left to them. 
They have the following limitations:
1. False-Positive Keywords
Candidates have figured out how ATS systems work. They know that by stuffing their resumes with keywords, they can circumvent the typical ATS' screening process. In this case, recruiters often end up with resumes that contain the keywords but are not qualified for the job.
2. False-Negative Keywords
Some candidates could be perfect for the job but may end up being bypassed because their resumes were missing one or two keywords. They may also not pass through if the keywords are not mentioned precisely in the same manner on their resume or use different words that have the same meaning as the keywords.
Why Should You Use Artificial Intelligence (AI) for Recruitment?
The HR industry is continually evolving. Recruiters need to be agile enough to adapt to these changing needs and demands quickly.
According to Glassdoor research, 76% of HR finds it difficult to attract the right job candidate. When there is fierce competition in the market, and every organization is looking to attract the top talent, a hiring manager can't afford to let a good resume slip through the cracks. 
Technology has played a significant role in solving some of the biggest challenges that HR managers face. The introduction of AI in the recruitment process has transformed the hiring process. It has enabled HR managers and recruiters to scan large volumes of resumes. It helps find candidates that could be a perfect match for the open position. 
In fact, the use of AI in hiring technology has resulted in more time savings. HR professionals can use their time in more valuable ways to enhance the hiring experience for candidates. 40% of companies have already adopted AI tech in their hiring process. 
To understand how AI for recruitment has been a game-changer, you must first understand resume parsing.
How does Resume Parsing help?
It is a process by which resume data is analyzed and extracted into a format such as XML. In other words, new-age ATS solutions or a resume screening software that are powered by AI creates unique candidate profiles. 
It can look for specific information such as educational qualifications or skills and cut and paste this information into the designated fields in the candidate's profile. Recruiters can search the database using keywords and receive a list of relevant results.
It eliminates any errors and inconsistencies that result from manual data entry by recruiters or applicants.

Resume parsers extract and sort information into designated fields. Recruiters do not need to scan the entire resume to look for relevant keywords. They can view candidate information in a standard format.

Resume parsers are designed to add context to the keywords and understand the intention of using them to give more reliable results.

They do not just screen resumes based on keywords but use variables. Therefore, they can help overcome false-positive and false-negative keyword issues.

They have capabilities to add filters to the search criteria for better results. For example, candidates with work experience on a specific product can be identified easily.
The recruitment software market now offers AI-based ATS solutions or even independent resume scanning software solutions powered by AI that can be integrated with your existing ATS. Here's what they do:
They parse resumes to provide highly comprehensive and reliable screening results.

They even parse comments, notes, and interview feedback to build a smarter database of candidates.

They learn the job qualifications from job descriptions and refer to previous hiring decisions. This helps them identify suitable candidates with greater efficiency over time.

They can rank and grade candidates.

They can add more information about the candidate's previous employers from public data sources and their public social media pages.

The more data they have, the better the recommendations they can make. Therefore, they are especially great for high-volume hiring.

They learn from historical and current hiring decisions to be able to predict hiring quality over time.

They can integrate with job posting sites.

Applications that have not been received via the ATS, for example, a CV sent to your email inbox, can be forwarded to the software for parsing and added to the database.
Top 5 Resume Screening Software Solutions
1. Newton
It is an ATS that also has resume parsing tools. It helps add, organize, and discover job candidates quickly to make recruiting data actionable while creating more value for the recruiter, HR Directors, and the candidate.
Features:
Newton's resume analyzer parses resumes expertly to reduce errors and manual data entry. Data is stored in a consistent format.

It does not just parse job applications, but also allows you to add comments, notes and interview feedback to a candidate's profile so that even if a candidate is not approved for a current opening, his or her information is readily available in the system for future job openings.

Newton

supports all kinds of commercial data formats, such as PDF, DOCX, and RTF. It has a six-week feature release cycle that, it claims, will stay abreast with any new format that catches on.
Pros:
Recruiting dashboards

Easy to use
Cons:
2. Ideal
Ideal is an automated resume screening software that uses AI. It can easily integrate your existing ATS and give the limited keyword-driven ATS technology an intelligent layer of screening functionality.
Features:
It links job qualifications with historical hiring decisions and uses the feedback to get "smarter."

It can study data sources to identify the talent that is more likely to succeed so that hiring quality can be improved over time.

It scans resumes, filters them, and grades them as A, B, C, or D depending on the candidate's qualifications.
Pros:
Easy sharing and collaboration

Rich interface
Cons:
3. Recruiterbox
Recruiterbox is a web-based ATS that has a resume screening software. It can customize hiring workflows, automate various steps and reminders, and can create reports to show where you have been successful in finding the right talent.
Features:
Resumes can be uploaded from other sources to Recruiterbox.

It allows you to create screening questions.

It can parse data to create applicant profiles.
Pros:
Reliable customer support

Enables proactive communication
Cons:
 The reporting and intelligence module needs improvement
Freshteam
The Freshteam ATS has a module called Candidate 360 for resume screening. It can create candidate profiles and avoid duplications and keeps a record of the entire interaction history with the candidate.
Features:
Parse and deep-search capabilities to filter candidates easily.

All those who are a part of the recruitment process can add comments, stars, and opinions.

Whenever a new job role, similar to one that was created previously is opened, archived candidates for that role are suggested
Pros:
Clean design

Seamlessly integrates with other Freshteam solutions
Cons:
Users have reported issues with bulk upload
5. Big Biller Recruiting Software
Big Biller is an ATS and Recruiting CRM that also allows for seamless job board integration. It offers effortless resume parsing and powerful search features.
Features:
It allows spreadsheet imports for the smooth implementation of the software.

Email parsing can be used to send resumes to the database.

It also has a Recruiter CRM that facilitates job postings, email marketing, and business development.
Pros:
Robust and intuitive

Training support
Cons:
Some glitches have been reported with its candidate management features
Benefits of Using Resume Screening Software
1. Reduced Time-To-Hire
Resume screening software solutions eliminate much of the manual effort in screening large volumes of resumes through more intelligent automated screening.
2. High-Quality Candidates
They eliminate false-positive and false-negative keyword biases.
3. Improved Candidate Experience
Each and every resume is screened. Candidates can expect to hear back on the status of their candidature much sooner.
4. Cost Saving
These solutions can automate resume screening activities to a large extent. They reduce the time and effort required in the process. They allow you to work with a smaller recruitment team. All of this translates into substantial cost savings in the long run.
Challenges of Implementing Resume Screening Software, and How to Overcome Them
Even though implementing AI-driven resume screening software can be immensely beneficial, recruiters must be careful about certain things. Two of the most common challenges of implementing resume screening software solutions are as follows:
1. Reliability
Reliability remains the most significant concern as AI-based recruiting tools may have several inconsistencies and flaws. AI-powered recruitment technology is still in its initial stages. It might not be able to recognize patterns in a resume, as well as you might expect. 
For instance, an ATS might reject a resume because the applicant might have used a different font. The scanner might not be able to read an unusual format, page orientation, or picture placement. 
Social recruitment is on the rise. If your AI-driven resume screening software includes social media activity in its screening process, it could prove to be a disadvantage for those talents that aren't very active on social media. 
The only way to solve these challenges is by feeding more and more data into these tools. AI uses data to analyze patterns and combinations. To get more accurate predictive analysis with the help of AI, they need a massive amount of data to derive reliable conclusions. 
2. Biases
AI recruiting tools work by analyzing old patterns. One of the main reasons we choose to use AI tools is to reduce the human biases involved in selecting candidates based on their name, age, gender, nationality, and more. 
However, these resume screening software solutions might unknowingly bring bias into the system. When you feed your company's recruitment data for the last ten years into the system, it learns from that data. It picks up the previous patterns. 
This challenge was faced by Amazon's recruitment system, where they found that the system was biased against female candidates. This was because the last ten years data showed a bias against females. 
The algorithm had no idea that it needed to ignore that pattern. Thus, hiring managers need to be extra careful about the algorithm being deployed. 
3. Language Barriers:
AI sometimes fails to understand deeper meanings or intentions of words. However, this is where the emerging Natural Language Processing (or NLP) technology might help in the future.  NLP will be able to interpret human emotions and language to a certain degree. AI will no longer be limited to commands. 
Wrapping it Up
It is essential to hire the right people. It is also crucial to hire them at the right time. Streamlining the resume screening process is a vital step in that direction. Resume screening software is an excellent means to achieve that.