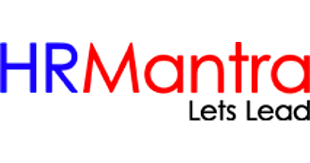 HRMantra : No. 1 In Payroll Software
Cloud Computing
Cloud Computing facilitates remote access to software applications and data. A computer or mobile user can utilize the stored programs and data.
This automated solution is ideal for companies in the horizontal market. Those in HR, legal, accounting, marketing, and inventory services will benefit.
The HR department is responsible for entering employee data into a payroll software.
While the accountants calculate salaries, taxes, benefits, etc., web-based software solution is not only efficient but also affordable and flexible. It provides accurate data on payslips and net income.
Payroll Software
Human Resources personnel are responsible for talent acquisition and management. They also handle payroll processing and performance evaluations. Businesses with IT infrastructure depend on automated solutions like POS, ERP software, CRM software, and HR software. 
Large organizations without centralized databases struggle with business operations. The data from different divisions get scattered and result in unstructured data. And so, managers struggle with daily workflows and compliance issues. They can either opt for an integrated in-house system or move to the cloud.
SaaS payroll software is an excellent solution for such companies. They do not have to spend money on buying, installing, and maintaining vendor software. Instead, the software as a service(SaaS) can be rented at a low cost to execute payroll operations. The service provider offers software tools that eliminate the need for manual operations. As a result, payslip delivery becomes fast and reliable.
Main Features of SaaS Payroll Software
Cloud service providers offer infrastructure, software, and platforms. When a company purchases a SaaS solution, it receives a secure cloud account and storage space. The verified users can log in and access the software applications and store data. This service offers hosted or on-demand software that facilitates paperless office work.
For example, an HR executive can run the SaaS payroll software

on his browser. He can use a desktop, laptop, or even a mobile phone for this purpose. The feature-rich software facilitates a variety of payroll activities. It includes accurate salary calculation and payslip management. It also has key features for check creation, delivery, and acknowledgment.
Also, an employee's allowances and deductions management becomes easier. The employer can keep track of work hours and tax filings. He can effortlessly manage the employee's income tax credits and tax payments. The worker's performance, attendance, and leaves become easier to track, log, and analyze.
SaaS should is not your regular payroll outsourcing services. In the latter, a professional consultant takes care of the task of managing a company's payroll. While in Saas, the company receives a service in the form of hosted HR software.

The onus is on the HR team to make exemplary use of the payroll and time-tracking tools.

 
The SaaS has friendly user interfaces to enhance the work experience. The HR staff can manage payslips, contact data, and overdue items. The various features address all the business needs and can also connect invoices to bank accounts and bank cards.
Integrated solutions also handle application tracking and recruitments. They utilize

performance management software tools to fill up talent gaps. Intuitive services help to automate and organize a company's onboarding process.
Customer-friendly service has helpful FAQs and instructional videos. They help the user to extract maximum productivity through an intuitive, familiar interface. The highly-rated on-demand software also has tools to create visual charts of the organization.
Substantial Benefits of SaaS Payroll Software
Cloud-based solutions have increased due to their substantial benefits. SaaS payroll software has the advantages of easy deployment. It helps HR staff to adapt and bring about the necessary IT policy changes quickly. They can also align the service to facilitate rapid business growth.
Online service providers offer flexible pricing plans. They also provide a suite of services for the customer's benefit. You can choose a relatively cheap pricing strategy with flat rates and a fixed set of features. The up-front costs are low and the company can reallocate capital expenditure.
Small and medium enterprises can take advantage of the best SaaS solutions. They do not require any additional hardware to use the software. The HR staff need not toil with the expensive and time-consuming effort of hiring new internal staff members.
Reliable service providers ensure the safety and privacy of personal data. They keep names, IDs, addresses, phone numbers, email id, etc., confidential. It is best to choose a service provider who can offer enhanced services through data encryption, access privileges, and secure connections.
The automated solution increases productivity and lowers total ownership costs. It is a risk-free option to maximize the returns on investment(ROI). Moreover, the performance management software tools ensure business continuity, growth, and expansion.
Business requirements are dynamic, and they change every quarter in many sectors. An up-to-date service delivers scalable software without any hassles. The business manager can overcome challenges with great alacrity and manage employee turnover, policy changes, and compliance.
Businesses have time-bound workflows, deadlines, and other constraints, and the SaaS minimizes the time between request and delivery. Every company aims at reducing the time of its value chain. Such a quickened process helps to facilitate efficient project management, employee assessments, and compensation schemes.
Also, Read: What to Consider When Choosing Your Payroll Software?
Major Disadvantages of SaaS Payroll Software
The on-demand payroll system may not satisfy all the business requirements. The service provider may not offer the desired end-product or impose ambiguous terms and conditions. 
HR managers prefer to have greater control over the workforce. An off-site service can dilute their supervisory powers. They may feel less in control of workers or payroll processes. In companies with a larger number of workforce, this limitation can hurt business productivity and employee morale.
SaaS gets delivered over a reliable, secure, and affordable internet connection. The employees and managers can access the software and data anytime, anywhere. But if the network connectivity gets disrupted, then they are helpless. Such issues can slow down workflows and extend the project completion deadlines. 
Small companies can get satisfied with a limited set of features. They desire limited payroll functions due to a limited budget. But larger enterprises may feel dissatisfied with the offered service bouquet. Their payroll requirements and the HR software features may not match. This disadvantage can lead to bounced checks, payslip delays, and a disgruntled workforce.
Accessing a software application on the internet is not always smooth and fast. The user has to wrestle with bottlenecks like narrow bandwidth or slow loading speeds. He also has to keep tabs on browser compatibility, updates, security patches, and software upgrades.
How to find the best solution?
Small, medium and large enterprises can benefit from a first-rate payroll system. However, they have to be careful and choose the best service. They should select an ideal SaaS-based payroll software depending on business requirements and capital expenditure.
The payroll processing service's usability has a strong correlation to various factors of the company like payment policy, the total number of employees, and compliance rules. Also, the legal and regulatory terms of insurance and taxation are vital. Choose a feature-rich software that is flexible, affordable, and convenient.
An integrated suite with payroll and performance management software is convenient. The company will also be able to automate other HR operations in the future. The service facilitates the synchronization of HR tasks with payroll and point of sales(POS) systems.
Selection Criteria of Payroll Software
Automated solution with time, attendance, and leave management is the need of the hour. It has to remove redundancy by eliminating duplicate data entries. There must be multiple time tracking options like a mobile app, phone-in, biometric readers, badge cards, pin-entry terminals, and online submissions.
Employees and managers should have easy, 24X7 access to crucial data. They should be able to check payslips, schedules, tax documents, and paid-time-off balances. Remote and authorized access to tax credits and time approvals is also important.
The automated payroll processes have to be accurate, fast, and informative. Easy-to-use forms and effective tax processing is essential to lower business risk and avoid penalties.
An efficient payroll software delivers timely and informative reports. Managers should have quick and easy access to labor costs, weekly schedules, and other key data. They should be able to make intelligent decisions based on these documents.
The best SaaS service ensures secure encryption, risk management and support. Make sure the personal and professional data channel is confidential and secure. The service provider has to prevent identity theft, ransomware and accounts hacking. 
Summary
In conclusion, SaaS payroll software is a robust cloud-based solution. The on-demand service offers an excellent, automated solution to diverse clients. SMEs and large corporations benefit immensely from this cutting-edge technology. 
Centralized and secure data storage facilitates smoother workflows. The HR tasks like payroll processing and performance monitoring get simplified. Besides, they can opt for a scalable solution that is in tune with their business demands and dynamics. 
Yes, a hosted service with remote access can be uneven and slow. But you can always choose a reliable SaaS with a rich set of automated features. The automated solution offers data security, efficient time tracking, and other vital HR processes.