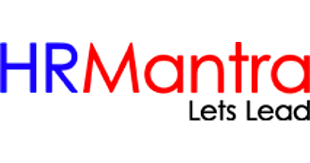 HRMantra : No. 1 In HR Management Software
Digital Transformation has improved workflow and efficiency in a lot of companies and departments. For the Human Resources department, for example, it has come to mean saving 6 to 10 hours a week, thanks to the transformation of some of their internal processes like document management and time-off management. By optimizing your time, you'll be able to spend more time improving workplace environment, employee engagement, and employer branding.
Looking for HR Software? Check out SoftwareSuggest's list of the best HR Software solutions.
All Human Resources professionals know that there are tasks one can't avoid. Tasks that are repetitive and time-consuming. Sorting documents, reviewing excel sheets, sending payslips, updating your organization chart and so on. These are tasks that must be done but they don't really impact in the well being of the employee and don't improve their conditions in the company. Thanks to the HR software that have appeared in the recent years, you can save yourself from this bother, and by following our advice you can even save up to 6 hours a week in your daily HR routine.
But first, you have to choose the Best HR software that best suits your company.
How to choose the best HR software for your company
As we've said above, the Human Resources department has changed in recent years driven by the necessity to streamline recruitment processes, talent acquisition and all kinds of employee management tasks. A Human Resources software is the best way to adapt and monitor all those changes that affect employees and the company as a whole, but it has to be the correct one.
First of all, you have to ask yourself – What does my HR department need?
Analyse key points of conflict in your department and you'll find the way to the HR software best suited for you. If someone is having trouble sending payslips to the employees each month and has to forgo some of their workloads to do it, your best option is a software that has a payslip management option.
Then, think about the level of autonomy and mobility of the HR department employees. Are they always in the office or do they need to be on the move but still be connected? Then you may need a software with a mobile app that allows them to work wherever they are without needing a computer.
Next, you need to consider the number of employees in the company. Most HR software adapt their price according to the number of employees in a company. The cost per employee may not seem very high at the beginning, but it is something to consider if you are contemplating growing. There are free HR software like Factorial, without monthly installments or costs per employees joined.
Another point to have in mind is whether you want to keep all your documents locally or in the cloud. Having all your employees documents on a computer can be dangerous. What if it breaks down, or worse, gets stolen? The best solution for having all your documents stored securely is a software that connects to the cloud.
Save more than 10 hours a month in your daily HR duties thanks to Factorial.
Factorial is a free HR software that offers Human Resources Professionals the possibility to automate their tasks so that they can focus on what's really important: Employees.
Managing employee documents and time offs is an unavoidable task in any HR department and they are also some of the most time-consuming tasks. With Factorial you can save up to 6 hours a week thanks to the easy to use interface and specially designed workflows.
1. Time-off Management
Employees can get ill at any time or they may have to go on holidays. Managing all kinds of time offs is something that can take you more than 5 hours a week, and that's not considering critical periods like Christmas or the summer. Dealing with requests or a calendar that hasn't been updated in who knows how many weeks or an Excel document you don't know how it works, notifying the employees and confirming they have received the notification, etc. are all jobs that require a lot of time. Having a software like Factorial taking care of all that will drastically cut the time you spend dealing with all that. Say goodbye to Excel sheets, in Factorial you'll find a user-friendly interface that will let you invite employees, create a calendar with all Holidays and festivities marked and a simplified process to request for a holiday or leave.
Employees just need to request the days they need off and an automatic notification will be sent to the person in charge. In turn, they will accept or deny it and, again, an automatic response will be sent to the employee. All that work done just in a couple of minutes thanks to the shared and automatically updated calendar. You can also see who is out of the office that day as well so you can be aware of any potential production breaks. With Factorial you can send faster replies to the employees which is something they really appreciate while planning their holidays.
All that information is stored in the cloud, so it is accessible everywhere, making it even more easy to accept or deny time off requests. There is also no danger of losing it to an unfortunate accident. Regardless of how many employees you have in your company or will have in your successful future, Factorial will be always free and there to help you manage your employees time off.
2. Document Management
Even when you have stored all your documents digitally, managing them is not easy. You need to manage the visibility of each document, securely store important information and come up with a system to remember where everything is without misplacing anything, etc. It is a black hole sucking your time and energy.
A document management software can help you here, but it can get difficult to operate and also expensive. Many of the document managers that exist in the market are only used to store documents and don't get integrated into the company's system. A good document management software for a Human Resources department is one that:
Synchronises with your time off management software so you can store your employee's absences, sick leaves, and other documents.
Has a private area for the employee to access their payslips, contracts, ID, and any personal information at any time.
Can be accessed at any time from anywhere and meets all the high-security standards and privacy laws.
For any internal document you upload, you can choose if it is public for all employees or just for the admin to see. Factorial is a 100% secure platform where you can store all your company's and employee's documents. And because they are stored in the cloud you can access them 24 hours a day from anywhere in the world. All this without downloading anything. Log in to Factorial and invite your employees, that's all.
3. Factorial for Employees
But Factorial is also useful for employees. They have their personal folder with their information, leaves, contracts, and profile, where they can change their personal data like phone number or address. With the personal folder, you can make sure your documents are only seen by the right person. Employees have a limited version of the software to prevent displaying information that you don't want to share with them.
If you want to know more about Factorial's HR free software go to their website and register to use their intelligent manager. Start saving time and show your employees some love.