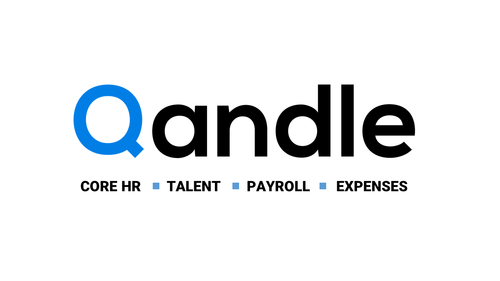 Qandle : No. 1 In Applicant Tracking Software
Hire Right People, at Right Time!
Running a successful business is no child's play!!! And the most crucial asset required for the growth of any organization is its human resource. One of the essential affairs for the HR people is the talent acquisition which leads us to understand the importance of recruitment in today's fast-paced world.
Looking for Applicant Tracking Software? Check out SoftwareSuggest's list of the best Applicant Tracking Software solutions.
This is because all the strategic business decisions depend on the human capital of a firm, hence making the right recruitment decisions are essential.
Well-oiled recruitment and selection process reduces the turnover. These processes match up the right person with the right job skills. Recruitment is a critical activity, not just for the HR team but also for those who are involved in the selection process. Hence, we see that hiring the right people in a cost-effective, efficient and timely manner is vital for the well-being of any business organization.
The recruitment process is a structured step-by-step process followed by a firm, when it plans to hire new employees.

The steps of the recruitment process can be briefed as follows:
Vacancy & Evaluation of Needs: Checking the requirements of the company and then looking for the way to process it is the beginning of the recruitment procedure.
Developing a Recruitment Plan: Then comes the planning of the recruitment. How it will be processed?? What all will be required to process the recruitment? These are some questions that are needed to be taken care of.
Review applicants & Shortlist them for Interview: After receiving the resumes from the candidates, then comes the need to shortlist them i.e. choosing the required profile from the list of candidates for the interview.
Finalizing recruitment: The selection of the candidates, in the end, finalizes the whole recruitment process.
In today's digital era, technological advancements are flourishing in all fields and most businesses run on software. Talent acquisition and recruiting software act as a smart tool for small businesses and help them make recruitment faster and customized according to their personal needs. One power brand in recruitment software is Résuméfox, which is an extremely innovative and user friendly product. The software has various integrated features which simplify the recruitment process for firms and helps them in recruiting the best available talent in an efficient manner.
Some of the major features offered by Résuméfox are as follows:
Cloud Based or On-Premise Offering: Cloud based offering decreases a firm's upfront investment and setup time significantly, while On-Premise implementation provides a company autonomous and complete control of their server. The entire server infrastructure in terms of hardware, software, networking, data backup, power etc. is handled by Résuméfox and the software is used just as a simple application available on the internet. Collecting and managing data of applicants, interviewers, records etc. is very important in the recruitment process and this function can be easily carried out by Résuméfox.
Resume Management: In the recruitment process, collecting resumes from potential applicants and shortlisting them according to the needs of the organization is a critical activity. Resumes offer prime sources of information about potential candidates who could be converted into employees. Résuméfox undertakes comprehensive resume management and undertakes various activities such as auto formatting of resumes, forwarding resumes to pre-screeners and interview panel members through mail, resume scanning and duplicate resume deletion.
Scheduling Interviews: Conducting interviews and intelligence tests to select the final employee is an essential step of the recruitment process. Résuméfox helps firms to conduct this step of the recruitment process too by incorporating speedy and efficient ways to send personalized emails to multiple candidates in one go. It comprises of multiple prepared email templates, which can be used to communicate with prospective candidates. The software ensures smooth scheduling of various critical recruitment events such as panel interviews, group discussions and written aptitude tests. These generated programme schedules are compatible with calendars such as MS Outlook Calendar, Gmail Calendar, etc.
Employee Referral Management: Searching for the right employees constitutes a major part of the recruitment process. Employee referrals are a great way for companies to get the right talent in a cheap and cost-effective manner! Résuméfox helps to publish recruitment related data to different employee groups in the organization and allows them to upload resumes of friends, family members or other associates interested in the job opportunity. These resumes are tagged to the employee identification and they can track their status regularly.
Candidate Portal: Selecting search committees and managing a database of applicants is essential for well-timed quality recruitment. Résuméfox offers candidates a self-service portal to manage their profile online. Interested candidates can upload their resumes, make modifications and provide extra details for upcoming jobs in the organization. A separate unique link and login credentials are generated for each individual candidate in the database, which is then emailed to them via the mailing function.
Track Hiring Process: The entire recruitment and selection process is quite a time-consuming affair! Résuméfox gives the option for transparency in the system by allowing various stages of the hiring process to be monitored. The hiring process can be tracked through recruiters, candidates, status of applications, departments etc. The details of previous transactions are just a click away, and important information such as interview feedback, schedule additional events, resumes status can be retrieved through the system.
We can see that Résuméfox can help a firm manage all the steps of the recruitment process in a successful manner. It can help in keeping a track of vacancies, identifying potential candidates, recruitment-related communication, scheduling interviews and finalizing the hire. The software simplifies the recruitment process of an organization in more than one way, and makes the hiring process fun, easy, secure and fast. It offers numerous advantages to the business operations – it substantially saves the hiring time and also reduces hiring costs by at least 70%.
Over the time, an organization is able to build a trustworthy internal database of resumes gets established and reduces the dependence on external sources.
We can now fully appreciate that recruitment software has opened the doors to easier communication, effective hiring, and streamlined administration in modern-day business organizations.