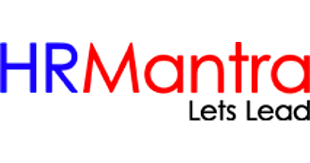 HRMantra : No. 1 In Applicant Tracking Software
Hiring people is one of the most crucial processes in any organization. It is a lengthy and ongoing process. Improper recruitment management can come in the way of organizations achieving their strategic objectives. Therefore, it becomes necessary to streamline recruitment management processes as much as possible.
The recruitment process is extremely complex. From sourcing candidates to interviewing them to on-boarding the selected candidates, every step has its own set of challenges. There are various checks and approval involved in the different stages of the recruitment process. It requires a lot of coordination and communication. Recruitment is a combined effort of multiple individuals within the organization.  
Considering all these factors, businesses can certainly not rely on manual hiring strategies, given the current business environment. 
Fortunately,  we now have an all-in-one, integrated applicant tracking system or ATS that makes that streamline and automate the recruitment process.
Here's the 11 Sign if you Need ATS
1. No Proper Data to Formulate Hiring Plans
To devise effective recruitment plans, you need to be able to establish realistic timelines. Applicant tracking solutions provide vital metrics such as 'time to fill' or an estimation of the time required to fill a position. This information can enable organizations to forecast their workforce requirements, budget their resources, and plan their business activities accordingly. 
2. Tracking Applications With Emails, Spreadsheets, and Paper Trails
In all probability, you receive hundreds, if not thousands, of applications for the various job openings in your company. Recruiters must manage all these applications and correspond with all the applicants. They may also have to involve interviewers and hiring managers in the process.
Naturally, this can get pretty overwhelming. An applicant tracking software solution can eliminate all these hassles. It collects and organizes all the applications on a centralized platform. It allows all those involved in the hiring process to track the status of every application on a single system.
Looking for Applicant Tracking System? Check out SoftwareSuggest's list of the best Applicant Tracking System solutions.
3. Posting the Same Vacancies on Multiple Job Portals Manually
Companies try to reach out to as many candidates as possible to hire the best talent. This means that the talent acquisition team has to post job openings on multiple job portals and social media platforms. 
Doing it manually is not only a waste of time, but it can also be extremely repetitive and tiresome. Applicant tracking solutions allow you to post jobs on multiple platforms in one go, with just a few clicks.
4. Getting Irrelevant Applications from Ineligible Candidates
There's a definite advantage in spreading the word far and wide about your organization's vacancies. However, there's a downside to it as well. More often than not, people who are ineligible for a post end up applying for it anyway because they ignore, misinterpret, or misunderstand the information provided in the job description's information.
Thus, recruiters waste a significant amount of time evaluating these irrelevant applications. Applicant tracking system solutions can come in handy here as they allow you to add pre-screening application forms, tests, and questionnaires that can filter out candidates who do not have the skills you require.
Also, Read: Top 19 Recruiting Software Tools of 2020
5. Having Trouble Updating and Maintaining the Careers Page
Almost all the companies have a 'Careers' or 'Work with us' page on their website. It is one of the most popular ways to bring attention to its various job openings and give potential candidates an idea about working in your company. It is one of the best ways to make a positive impression on a candidate and educate them about its brand values.
Therefore, it is essential to update and maintain the careers page. Doing it manually can be a tedious task. An applicant tracking system can keep your career page up-to-date with just a few clicks. It even lets you build a branded careers page without requiring any coding.
6. Your Candidates Have to Follow a Lengthy and Complex Application Process
Gone are the days when candidates would jump through hoops to land a job. Technology has made it much easier for them to find suitable openings with ease. Applicants now expect a certain kind of candidate experience. They have multiple options at their disposal and are not afraid to ditch an opening if they have a terrible experience with a potential employer.
Complex and lengthy job application processes lead to a significant amount of candidate drop-off rate. Studies show that applicants do not complete the process of filling an application form if it takes them more than 15 minutes. 
Moreover, they expect to be able to fulfill such requirements from their smartphones.  Indeed, a leading job portal revealed that more than 70% of millennials and Gen Z candidates prefer to manage all their job leads from their mobile phones.
The benefit of having an applicant tracking software is that it allows recruitment teams to create customized, short, and simple application forms. Also, everything is optimized for mobile phones. 
7. Finding Candidates is Becoming Increasingly Difficult
You will find that it becomes much harder to source fresh applicants over time, especially when you have recurring job openings for the same position. To have a steady flow of applicants, it is vital to create a talent pool over time. Not all applicants who apply for a specific opening can be hired even if they are perfect for the job. It is important to keep track of them and reach out to them immediately when you have another opening. This is easier said than done. 
Searching through your emails, spreadsheets, resume stacks, and folders can get extremely overwhelming. Applicant tracking systems help you maintain a comprehensive database of all your applicants. They allow you to earmark profiles for future reference. Its advanced candidate search features allow you to retrieve older applications with ease.
8. Scheduling Interviews is Challenging and Time-Consuming
The hiring process involves a lot of collaboration, email exchanges, and coordination. Scheduling interviews manually can quickly go out of control. Not only do you need to determine candidate availability, but you also have to take into account the hiring manager's availability. You need to follow up with them for their confirmation and then remind them well in advance to ensure that the interview takes place as scheduled. This becomes increasingly complex when you are working on multiple positions and dealing with many people at a time.
Applicant tracking tools integrate with your digital calendars so your recruitment team can track the availability of the hiring managers and even candidates. ATS solutions also issue automatic reminders to those involved in the interview
9. You Approach External Recruiters Regularly for Mid-Level Hiring to Reduce Administrative Hassles
External recruiters are great for closing crucial positions that require a rare skill set or a highly experienced, senior-level candidate. However, using their services for standard job openings is not just costly, but also a clear sign that you are getting overwhelmed with managing a manual recruitment process.
Applicant tracking systems can streamline the entire process for you. They automate mundane, repetitive tasks and eliminate much of the manual effort from the process. This allows recruiters enough time to focus on strategic recruitment activities as opposed to transactional ones. With time, you will find that you do not need to depend on external recruiters for standard job openings as much.
Also, Read: How HR Departments Can Use Tech to Improve the Recruitment Process
10. Delayed or Failed Follow-ups With Candidates
It is estimated that at least half of the applicants do not receive any updates on their applications' status. Isn't that a bit unempathetic and highly unprofessional? Every candidate who has invested their time and energy in interviewing with you deserves to know their application's proper status.
Communication can slip through cracks when it is handled manually. By investing in candidate tracking systems,  you will also be able to provide candidates with more visibility into the status of their application. Customizable templates allow you to send emails and messages that can politely let candidates know if they have been rejected. 
11. Losing Candidates Due to Delay in Offer Approval
There's always a worst-case scenario. Imagine you had an excellent candidate, and they were keen to join you. However, you are struggling to get their offer approved.
Meanwhile, they receive an attractive offer from your competitor, and they decide to go along with it rather than waiting for your offer to come through. What an utter waste of time, effort, and resources!
Applicant tracking systems can prevent such incidents. They are automatic and email-driven, so the formality of offer approval can be processed without disturbing the schedule and workflow of your peers or managers.
Wrapping it Up
Applicant tracking systems can streamline your entire hiring process and enable you to make the best use of your resources. They minimize manual intervention and make everything easily trackable. They empower your recruitment team to go after the best talent available and close open positions in record time. Most importantly, ATS solutions ensure that recruiters, as well as candidates, have a positive experience throughout the recruitment process.